Star Trek Icon Leonard Nimoy Dies At 83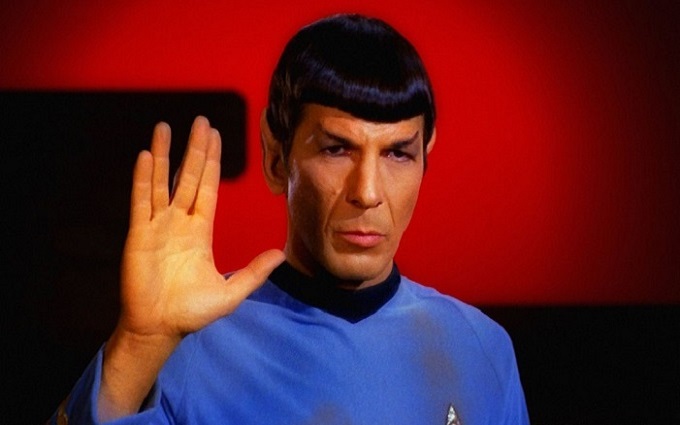 Leonard Nimoy the beloved Star Trek actor who portrayed iconic pointy eared hero Mr Spock has died at the age of 83 in Los Angeles. The legendary film and television star passed away after battling chronic lung disease COPD for some time.
Leonard Nimoy was the only actor to survive from the 1965 Star Trek pilot when the series launched in 1966. He went on to play Mr Spock the fiercely logical half Vulcan science officer of the USS Enterprise for nearly 50 years, through the original series and long running film franchise. Indeed he was the only member of the original cast to feature in J.J. Abrams successful movie reboots including the most recent 2013  film Star Trek Into Darkness.
Of all the amazing characters and creations of Gene Roddenberry's  Star Trek Universe, Nimoy's Spock remains one of the most memorable and beloved.Distinguished by his arched eyebrows, bowl haircut and pointed ears; Spock was the monotone voice of reason and logic that held Captain Kirk's reckless bravado in check. Spock's struggles to reconcile his own emotional half-human side, embracing humour and imperfections, was perhaps the most sincerely human journey in the long running space adventures.
Nimoy had other notable roles in cult favorite series like Mission Impossible and Fringe. He also had considerable success as a director, directing several of the Trek films, including one of the most popular installments The Voyage Home.
The news of his sad passing was met with shock and sadness by fans and former colleagues alike. William Shatner described his co-star as a 'brother' while others have been quick to priase his generosity, kindness and talent.
In a fitting gesture Nimoy's final Twitter message was poignant and signed off with Mr Spock's famous epitaph
A life is like a garden. Perfect moments can be had, but not preserved, except in memory. Live Long And Prosper.