Into Film Awards Nominations Announced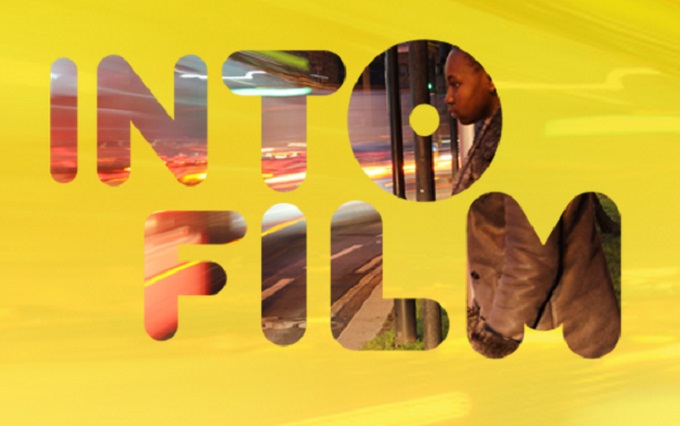 Into Film, a leading education charity dedicated to putting film at the heart of children and young people's learning, has announced today that it will host its inaugural Awards on Tuesday 24th March 2015, at London's iconic Empire Leicester Square. The charity, who are supported by the BFI through Lottery funding and Cinema First, will pay tribute to outstanding 5-19 year olds that have demonstrated exceptional achievements in filmmaking or film reviewing.
Hosted by TV and Radio personality, Matt Edmondson, nominees being recognised at the awards include: Emmie & Lilly Thompson, self-taught sisters and creators of animated short MITCHELL GOLDFIELD; Into Film's youngest animated filmmaker, 7 year old Toby Little; and highly promising director Hope Kemp, whose multiple short films have been screened at the likes of Portobello International Film Festival, Pinewood Studios Cinema, BFI Southbank and The Royal Festival Hall.
Nominees will have their films screened to a 600-strong audience, with the final winners being awarded a coveted gong, decided by a judging panel made up of industry players including: Sir Alan Parker (EVITA), David Yates (HARRY POTTER), Manjinder Virk (CALL THE MIDWIFE) and Peter Kosminsky (WOLF HALL).
Paul Reeve, Chief Executive of Into Film commented: "We are delighted to be hosting the first ever Into Film Awards, and believe their creation reflects the vibrant role film plays in the cultural, creative and educational lives of young people today. We have a diverse and highly talented group of young nominees and hope that this recognition will encourage them to further develop their skills and go on to become part of the next generation of British filmmakers and reviewers."
Into Film is a charity that uses film as a tool in the contribution to young people's educational, cultural, creative and personal development. It's 'film clubs' are available free to all state funded schools and colleges and provide numerous opportunities for teaching and learning through film, including access to a diverse catalogue of over 4,000 films, dynamic curriculum linked and enrichment resources, guidance for filmmaking and film reviewing, one-to-one club support and training and CPD for teachers. Into Film, supported by the BFI through Lottery funding, together with funding from Cinema First and a number of other sources, incorporates the legacy and staff of two leading film education charities, FILMCLUB and First Light, building on their experience and success in delivering programmes of significant scale and reach to children and young people across the UK.
Full List of Nominees:
Best Film by 13s and Over sponsored by London Film Museum

Stalker – Cinemagic Ltd, Belfast
Fall – Cornerhouse, Manchester
Rapture – Discovery Film School, Dundee
Best Film by 12s and Under sponsored by Universal Pictures

Something in the Air – Cut Ltd
Blindside – Keith Allot, Pauline Quirke Academy
Disastrous Decorators – St. George's Beneficial C of E Primary School
Into Film Club of the Year: 12s and Under sponsored by 20th Century Fox Home Entertainment

Bessacarr Primary School
Cleddau Reach VC Primary School
Anson Primary School
Into Film Club of the Year: 13s and Over sponsored by Sony Entertainment

Sawston School
John Paul Academy
Ashfield Girls School
Best Documentary sponsored by The Special Treats Production Company

Boneyard Shuffle – Picturehouse
Paul's Story – Diana Lomax
First Days – Film City Production Agency Ltd
The Golden Morph Best Animation by 12s and Under in association with Aardman Animations

The Fire Bird and the Volcano – Winford Primary
Monkey & Wombat – Thurstonland School
Ug's First Mammoth – Toby Little
Best Animation by Over 13s

Mitchell Goldfield – Emmie and Lilly Thompson
Your Voice Sings Not So Soft – BFI Film Academy Students
The Boy Who Stayed In – Westfield Arts College
Ones to Watch sponsored by Eon Productions

Hope Kemp
Ellesha Ballard
Kieran Howe
Luisa Hindman
Sam Hartshorn
Most Inspirational Use of Film in the Classroom nominees

Matthew Cornet
Pauline Jenkins
Claire Dunsire
Children's Film of the Year (2014) in association with First News
o    Paddington
o    The Lego Movie
o    Guardians of the Galaxy
o    How to Train Your Dragon 2
o    Maleficent
o    Muppets Most Wanted
o    The Boxtrolls
o    Penguins of Madagascar
o    The Hobbit: Battle of the Five Armies
o    The Amazing Spider-Man 2