Film4 Frightfest 2014 Day Five Blog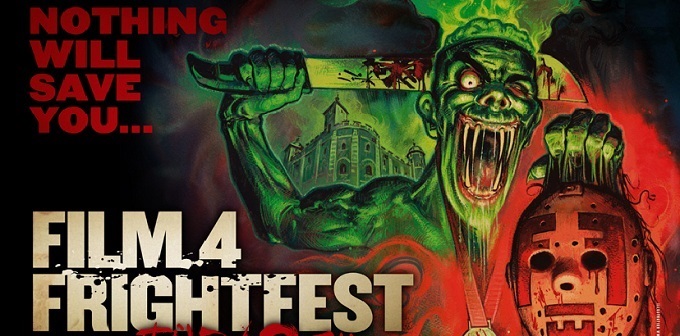 After 4 days of scares, Frightfest comes to a close with day 5. Here's a look at what was on offer to round the festivities off:
Nymph:
Also known as Killer Mermaid in America, Nymph fails to deliver on it's main selling point, namely the killer mermaid. Instead we get a rather poor attempt at a character driven horror filled with all the usual cliches. The only thing that keeps this film remotely interesting is the inclusion of Franco Nero as the traditional creepy old guy who warns our protagonists not to go to the bad place for them to ultimately ignore his protest. Featuring an abandoned submarine tunnel and an abandoned island-prison, yet not even two scenes to rub together involving killer mermaids, Nymph is truly one of the more disappointing films of Frightfest this year.
X Moor:
Luke Hyams brings a North Devon set woodland thriller in which an American couple go in search of the mythical panther which roams the moors. Equipped with enough cameras to turn the area into big brother and a hunter acquaintance who knows the land like the back of his hand, the trio soon find something worse than a panther. With hints of found footage, Xmoor is creepy enough, but fails to keep up with the pace in the end. Alleluia: Lola Duenas brings a stunning performance in Fabrice du Welz's quirky take on real life serial killers Martha Beck and Raymond Fernandez (also known as the Honeymoon Killers).
Truth Or Dare:
Without a doubt the most disgusting film showcased at this years Frightfest, Truth Or Dare is a shocking low budget piece of torture porn in which a group of YouTube sensations play the most brutal game of truth or dare you'll ever see. If your squeamish in the slightest, this film is most certainly not for you.
VHS VIRAL:
The third in the series of short film anthologies brings more directors to the franchise as they each attempt to shock and scare with a short film. Highlights include a look at alternate universes in a short from Open Windows director Nacho Vigalondo entitled 'Parallel Monsters', and a thrilling mockumentary around a magician and his cloak in 'Dante The Great'
The Signal:
Lawrence Fishburne's latest slow burning, chiller is an unfortunate choice for this years closing film. Centered around three friends who go off in search of a master hacker known only as Nomad, The Signal soon takes a very different turn as Nic (Brenton Thwaites) awakes in a mysterious hospital and has to figure out how to escape this new nightmare.
An now  time for the Final Frightfest Daily Awards:
Highlight: Truth or Dare
Low-light: Nymph
Most imaginative kill: death by spiky bones to the back in X Moor
Quote of the Day: 'looks like England isn't just about Supernanny and Prince Harry' an interesting observation from our American cousins in X Moor