22 Jump Street Trailer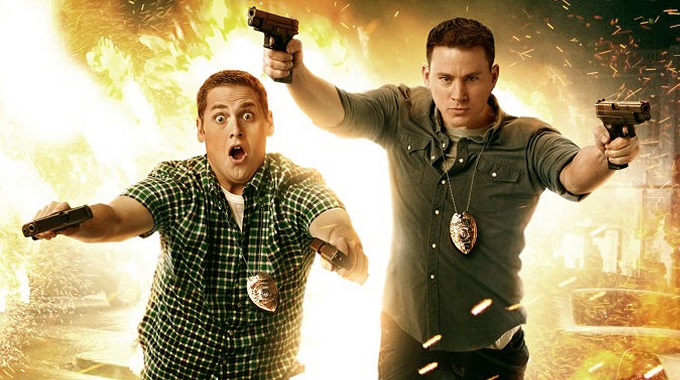 Here's the first official trailer for the predictably titled 21 Jump Street sequel 22 Jump Street.  The first film proved an unexpected comedic and box office success, revamping the cult classic 1980s TV series best known for launching Johnny Depp to international superstardom.
Jonah Hill and Channing Tatum return as the mismatched duo of undercover police officers Schmidt and Jenko. The first film saw them regressing back to high school in an effort to stop the spread of a deadly drug. Inevitably their new assignment sees them once again channelling their inner adolescent to go undercover at a local college to break up a crime ring inside a fraternity.
The trailer gives a first taste of what's in store boasting a lot of familiar faces and all the elements that made the first film a surprisingly watchable effort.