The Kid Who Would Be King Review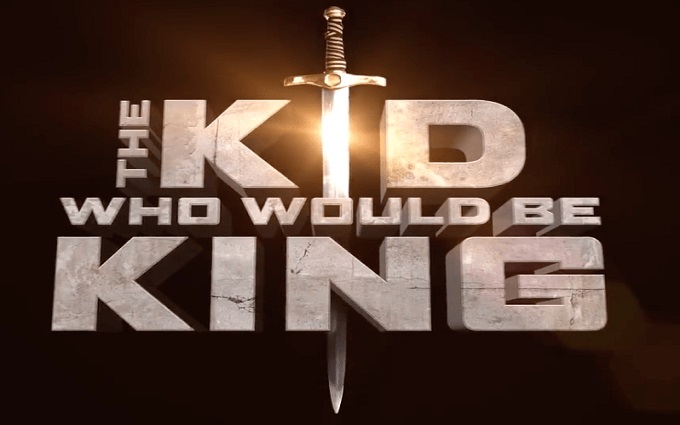 The Plot
A bullied schoolboy finds a magical sword, throwing him unexpectedly into a century's long magical battle between good and evil. Forcing him and his fellow students to become the most unlikely heroes the world needs during its darkest hour.
The Good
Writer director Joe Cornish has had notable success before in fusing the fantastic with regular British teens. His big screen directorial debut Attack the Block showed considerable promise in combining clever ideas and a well-planned use of a modest budget, to make a truly original slice of sci-fi action comedy. This new film ambitiously attempts to do the same with the fantasy genre and at times show flashes of genuine genius.
Cornish combines irreverent self-aware laughs with some surprisingly original reimagining's of the well-known legend of King Arthur. Having the lady of the lake dispensing Excalibur from a hastily filled bathtub and a youthful Merlin scrounging magical ingredients from fast food is just a small sample of some of the unexpected moments the film generates. The film's creature design, visual effects and unique interpretation of magical conjuring are all equally well polished and satisfying. Despite an initially quaint setting, the film clearly has both a big budget and big aspirations.
The film also boast at least a few familiar faces, with Sir Patrick Stewart lending his considerable gravitas to proceedings, essentially guiding the film on track at key moment through narration and frequent cameos. His extremely welcome presence elevates the tone and the quality of his young co-stars performances.
Mission Impossible and The Greatest Showman star Rebecca Ferguson also does her very best to provide the film with a memorably menacing magical villain. She clearly spent countless hours working with makeup and special effects specialists undergoing a convincingly creepy physical transformation. Even through all those layers of prosthetics and CGI her arresting talent still shines through.
Special mention must go to relative newcomer Angus Imrie. His wide eyed and consistently hilarious performance as a teenage wizard is authentically brilliant. He plays Merlin like a magical adolescent cross between Doctor Who and Jack Sparrow. Every time he's on screen the film get far more fun and he's clearly a star to watch out for in the future.
The Bad
Despite plenty of clever ideas, convincing effects and some truly great performance, unfortunately The Kid Who Would Be King doesn't quite seem to always hit the mark, for reasons that are frustratingly hard to immediately identify.
One issue might be that the Arthurian legend of the Knights of the Round Table no longer holds quite the same mystery and fun it once did. Having been plundered far too often by lazy storytellers it's simply impossible to avoid those underwhelming feelings of overfamiliarity. At this point even the Transformers have clumsily borrowed Arthur's legend. It's hard to imagine people having much appetite for yet another reinvention of this oldest of myths. Likewise, heroic knights in clunky medieval armour must also now compete with the amazing array of comic book superheroes capturing kids' imaginations these days.
On that point, another issue the film has is just how juvenile its main cast are. It's difficult to truly take baby-faced 12 year old boys seriously as action heroes. If anything the sight of a crowd of prepubescent children in knight outfits feels more like a fancy dress birthday party than a brave army. This may be why the film sometimes feels slightly silly, despite being packed with inventive ideas and otherwise accomplished storytelling. In truth having older might have helped the film have a wider and more consistent appeal beyond a very young audience.
The Ugly Truth
The Kid Who Would be King has flashes of brilliance that make it a generally enjoyable fantasy adventure. Younger British audiences in particular will welcome seeing themselves as heroes for a change.
Review by Russell Nelson