Nina Nesbitt New Album Interview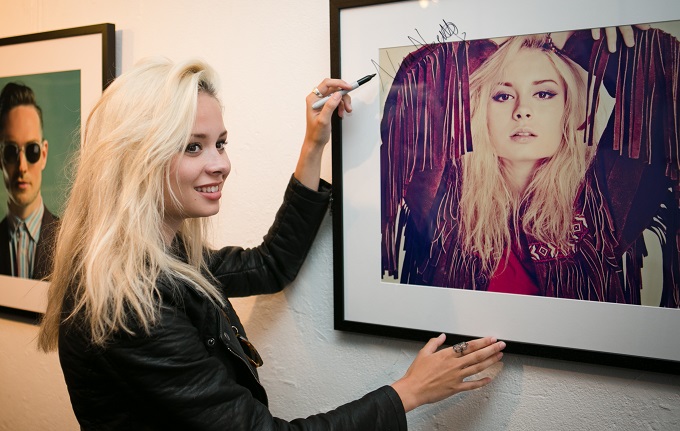 Rapidly rising music star Nina Nesbitt spoke exclusively to Red Carpet News at the Double Exposure Portraits Exhibition launch event for YOUYOU Mentoring at the Zebra One Gallery in London last night.
The beautiful Scottish singer gave us an update on her second album, a swift follow up to promising debut album Peroxide. Revealing cinematic inspirations Nina told us that she's ben inspired by all the movies she's been watching on long haul flights. In particular she's written a track about Ryan Gosling cult favorite Drive.
Admitting that she wants to do something 'different' with her next album Nina expresses her enthusiasm for cross-genre collaborations such as Coldplay teaming up with Avicii.
Nina also talks about her lack of grace in photoshoots and her love of summer festival gigs, before thanking fans for supporting her so far.
Full Interview below: