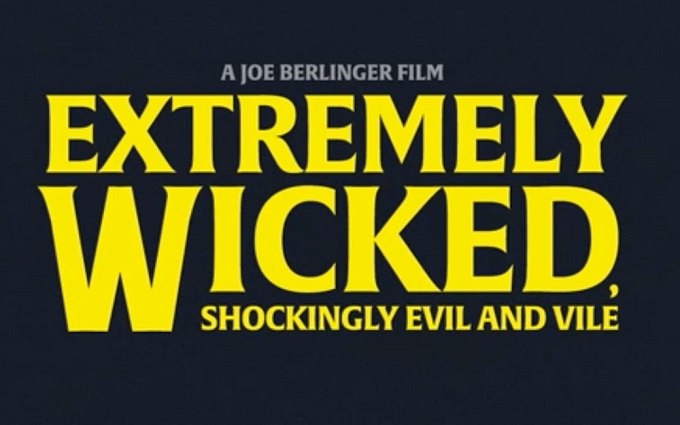 The Plot
Handsome and charismatic young law student Ted Bundy becomes the centre of a sensational series of murder trials during the 1970s that suggest he may in fact be a prolific and dangerously violent serial killer, leaving his girlfriend and family struggling to know what to believe.
The Good
Zac Efron has gradually graduated from High School Musical teen stardom to achieve a firmly cemented status as a credible leading man. The impeccably handsome and charismatic star is a surprisingly good fit for Ted Bundy. A million miles away from the silly comedy antics of Bad Neighbours, Dirty Grandpa or Baywatch; in this drama Efron offer audiences a performance that is compelling and subtle. It makes it easy to root for Bundy in the way so many people actually did during his exceedingly public legal battles. It also displays a genuine acting talent that goes well beyond Efron being merely blessed with movie star good looks and a perfectly chiselled physique.
Alongside Efron actress Lily Collins portrays Bundy's supportive girlfriend. Following their relationship from domestic bliss through a series of increasingly difficult and shocking court cases. Collins does well at portraying the complex mix of emotions faced by a young woman confronted by the possibility that her seemingly perfect partner and surrogate father to her young daughter may perhaps be secretly monstrous. Paired well with Efron she lends the story a fresh perspective to all the previous documentary explorations of the Bundy cases.
Overall the film is well produced with a visual style and authentic attention to detail that does justice to the film's source material and perfectly captures the spirit of the 1970s and the famous hysteria surrounding the case. Director Joe Berlinger has previously directed the Netflix Ted Bundy documentary series and clearly has a highly detailed knowledge of Bundy's life. Having already explored the subject at length he was clearly the perfect filmmaker to produce this expertly dramatized account.
The film's choice to refrain from depicting any of the horrific crimes which Bundy was accused of allows the focus to remain firmly on the extraordinary dynamic between Bundy and those closest to him in his normal life. In a way obviously this refusal to make entertainment out of such violent acts allows he film to avoid allegations that it is merely sensationalising or glamourizing acts of brutality. It keeps the film focused more interestingly on the emotional aspects of the stunning events surrounding Bundy's long running legal battle.
The Bad
Those familiar with the real life drama and ultimate outcome of the Ted Bundy trials will undoubtedly find the film robbed of an element of suspense. The film's carefully crafted efforts to keep Bundy's guilt or innocence as a source of apparent ambiguity will obviously prove less effective to those already familiar with the case.
Likewise audiences hoping to see dramatic depictions of some of the horrific crimes Bundy was accused of will perhaps feel cheated by the film's deliberate choice to avoid showing any of this ugly violence. While that is a deliberate choice it obviously won't be welcomed by true crime and horror fans hoping for the adrenalin rush of seeing the actions of an alleged mass murdering monster first hand.
The Ugly Truth
Compelling central performances particularly form leads Zac Efron and lily Collins, combined with riveting real life source material makes for a truly intriguing piece of drama about one of the most notorious cases in modern legal history. The film offers a rounded portrayal of courtroom drama that will admittedly be familiar to many, leaving audiences with thoughtful insights into the true human impact of these events.
Review by Russell Nelson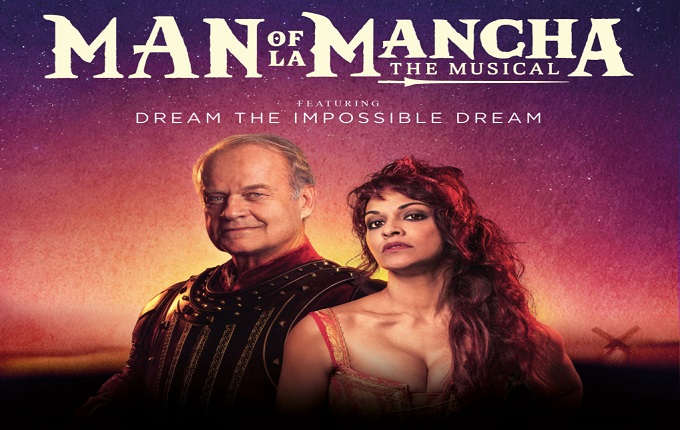 The Plot
Thrown into a brutal prison at the height of the Spanish inquisition, a man pleads his case to his fellow prisoners in a unique way, by performing the whimsical tale of peasant man who dreams of being a mythical knight called Don Quixote, seeing the world in strange and wondrous ways.
The Good
Kelsey Grammer is an unassuming Hollywood star much beloved for his decades of work on screen. His enduring success and much beloved status is thanks to the unique gravel voiced charisma he possesses. He is simultaneously able to be bombastically pompous and sincerely subtle, the result being an authentically captivating stage presence. Those talents helped make him a household name playing the truly iconic character of Dr Frasier Crane for many decades and they make him a similarly perfect fit for this role. Much like Kelsey's iconic alter ego Frasier, Don Quixote possesses an abundantly optimistic and kind hearted spirit. It's an inspiring and deeply admirably trait, especially in the face of life's cruellest adversities and disappointments. People who enjoy that aspect of Grammer's on screen person will find it a special delight to witness it first hand on stage.
While Kelsey Grammer is well known for his acting talents, audience may be curious about just how powerful his singing gifts are, especially in the face of needing to deliver a powerhouse ballad like Dream The Impossible Dream. It's a pleasure to be able to report that Grammer's commanding voice stretches beyond the mere talent required to sing the memorable Fraiser theme song. There is a rich warmth and powerful depth to Grammer's singing voice which is totally equal to his familiar spoken charms.
Alongside Grammer's charismatic Don Quixote the production find able support from the vocal talents of Danielle De Niese and the comedic gifts of much beloved comedic treasure Nicholas Lyndhurst. Special mention must also be made of Peter Polycarpou playing Grammer's faithful manservant Sancho Panza, his unwavering support for the ever deluded don is critical in keeping audiences similarly committed to following him on his mad quest.
Beyond the many acting talents on display the production offer audiences a rare chance to see one of the greatest songs in musical theatre delivered on London's finest stage. The Impossible Dream is a piece of music that is both instantly memorable and poignantly true. Both times the production deploys it there is a genuinely uplifting effect on an audience. It has been over 50 years since audiences even in the West End had the privilege to see it performed in its original context and doing so enhances the meaning far more than any number of karaoke renditions.
The Bad
While Don Quixote is a character synonymous with eternal optimism and whimsical self-delusion, it's perhaps important to warn that this production sharply contrast that joyous escapism with some very harsh realities. Don Quixote may invite us all to chase adventure and do heroic battle with dragons or giants, but this is somewhat cruelly juxtaposed with genuine moments of tragedy and violence. Even if the production ultimately steers back towards hopefulness audiences may find at least one sequence of authentic violence and cruelty difficult to forget.
As a play within a play, the lines between fiction and reality are often a little blurred and the story admittedly exists on many different levels. However, at least one of those levels is a little nasty in tone at times. Obviously that is the entire point of the show that our perceptions of life are as cruel or as kind as we allow them to be. But again, for more sensitive audiences they may find it harder to enjoy the unhinged optimism of Don Quixote when it is so sharply undercut by a bleak and somewhat savage reality.
In a similar fashion while 'The impossible dream' is a truly perfect musical standard, obviously it's quite difficult for the productions other less familiar songs to compare alongside this unsurpassably iconic and crowd pleasing ballad. So while that one amazing song is obviously a major asset for the production it does set impossibly high standards for the rest of the score.
The Ugly Truth
Kelsey Grammer is a beloved acting icon who is uniquely equipped to breathe life into the heroically delusional Don Quixote. Surrounded by a solid supporting cast and armed with a song as iconic as The Impossible Dream, it's hard not to be won over by his boundless charms. Even if the production does have admittedly darker tones at times than might suit some tastes, it remains a joy to behold Kelsey's inspiring Don Quixote soaring above those moments. With a tantalisingly short run of only 6 weeks those who want to enjoy this quest should take the chance swiftly…
Review by Russell Nelson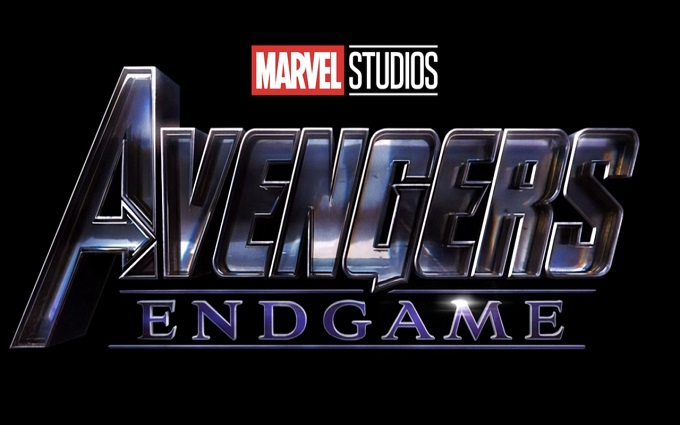 Avengers: Endgame has made box office history by taking a record-breaking $1.2bn (£929m) in global ticket sales in its opening run. The Disney blockbuster has become the fastest film ever to break the $1bn barrier, doing so in just five days.
Endgame's opening box office haul smashed the previous global debut record of $640m set by last year's Avengers: Infinity War.
In the US alone Endgame brought in a record $350m. It also drew huge audiences in China, where it made a record $330.5m after opening there on Wednesday, ahead of North America.
Reacting to the astonishing commercial success Walt Disney Studios Chairman Alan Horn said in a statement.
"Though Endgame is far from an end for the Marvel Cinematic Universe, these first 22 films constitute a sprawling achievement, and this weekend's monumental success is a testament to the world they've envisioned, the talent involved, and their collective passion, matched by the irrepressible enthusiasm of fans around the world"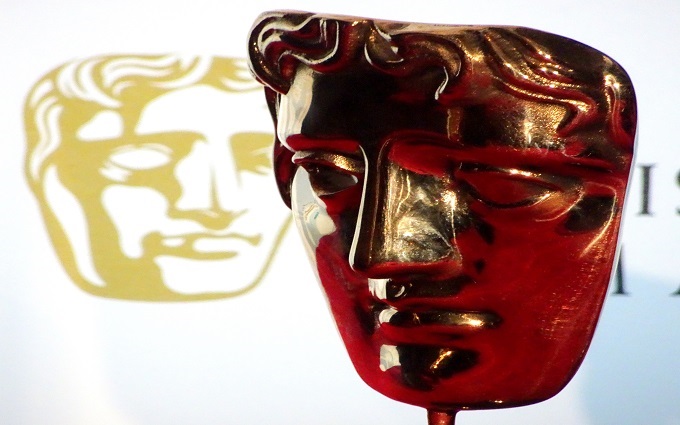 The British Academy of Film and Television Arts has announced the winners of tonight's British Academy Television Craft Awards, celebrating the very best behind-the-scenes television talent in 2018. The ceremony was hosted by Stephen Mangan at The Brewery, City of London, where presenters included Priyanga Burford, Greg Davies, Mel Giedroyc, Alex Kingston, Malachi Kirby, Bruce Oldfield and Michael Palin.
A Very English Scandal, the drama mini-series based on the Jeremy Thorpe scandal, was successful in three BAFTA categories: Costume Design, Director: Fiction and Editing: Fiction.
Two programmes won two BAFTAs each. Spy drama Killing Eve, starring Jodie Comer and Sandra Oh, was successful in Original Music and Sound: Fiction. Patrick Melrosereceived the Production Design and Writer: Drama awards.
Following their success at last year's ceremony, Daisy May Cooper and Charlie Cooper won in Writer: Comedy for This Country.
BAFTA continues to shine a spotlight on the very best emerging talent in the industry with its Breakthrough Talent category, won this year by composer, producer and writer Akemnji Ndifornyen for Famalam.
The award for Entertainment Craft Team was presented to the BBC Studios team for Royal British Legion Festival of Remembrance, which paid tribute to the victims of war and conflict. The Director: Factual BAFTA was presented to Ben Anthony for Grenfell.
First-time winners included: Barbara Wiltshire in Director: Multi-Camera for Inside No 9 Live: Dead Line; Will Gilbey in Editing: Factual for Bros: After the Screaming Stops; Lindsay McCrae in Photography: Factual for Dynasties: Emperor; and Woo-hyung Kimin Photography & Lighting: Fiction for The Little Drummer Girl.
The Make-Up & Hair Design BAFTA was presented to Vanity Fair. The award for Sound: Factual was won by Later Live…With Jools Holland. Special, Visual & Graphic Effectswas won by Troy: Fall of a City, and, for Titles & Graphic Identity, the 2018 Winter Olympics 'The Fearless are Here' won the BAFTA.
Script supervisor Emma Thomas was presented with the BAFTA Special Award for her outstanding contribution to the industry. Emma has acted as script supervisor on some of the most cherished television shows including Goodnight Sweetheart, Birds of a Feather, Benidorm, Bad Education, Luther and The Bill. Most recently, Emma was the script supervisor on Soon Gone: A Windrush Chronicle for BBC Four, a series of monologues that reveal the hopes, desires, achievements, shattered dreams and broken promises of a single fictionalised family over four generations. The award was presented by Greg Davies.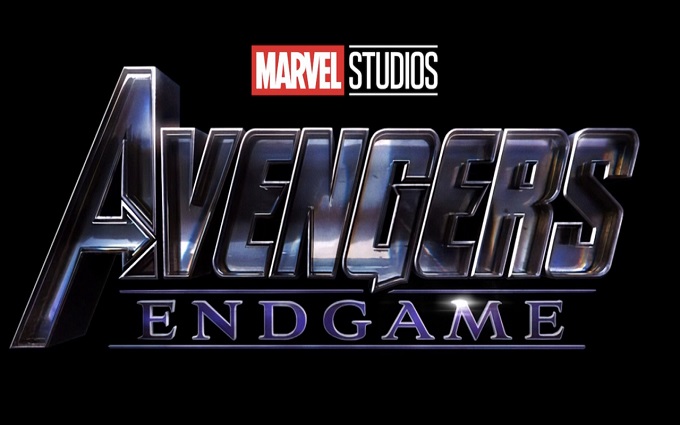 The Plot
In the aftermath of failure in their climactic battle with Infinity Gauntlet wielding Thanos,  the remaining Avengers unite to search desperately for a way to bring back the half of all life in the universe that has been cruelly wiped out of existence by 'the snap'.
The Good
It's an unquestionable delight for fans to see Marvel's combined cinematic universe pooled together on screen for perhaps the last time, at least on this scale. It's important to remember just how unprecedented it was for Marvel to assemble their Avengers in the first place and it's a testament to the strength of the universe they built that it's possible for almost every character to seamlessly integrate into this final chapter.
As with Infinity War, Endgame gives some characters more screen time and satisfying development than others. Inevitably those characters that felt neglected and overlooked last time tend to be given the greater prominence in this chapter. In particular characters like Hawkeye, Ant-Man and Nebula are brilliant examples of how the scale of the franchise has allowed even seemingly simple supporting characters to grow with surprising depth. All three are on scene stealing form this time.
Meanwhile many of the the key figures in the MCU clearly reach the end of their journeys in ways which are by turns either bittersweet, surprising, amusing or outright heart-warming. While there is at least some tragedy along the way, it's nothing compared to the crushing conclusion of Infinity War, that emotionally sucker punched fans in such a deeply brutal way. To that extent Endgame definitely serves a valuable purpose by giving fans some much needed catharsis and restoring considerable joy to the MCU.
Speaking of joy, while Endgame has plenty of drama and seriousness it also follows the by now well established Marvel template of marrying this with a frequent stream of one liners and tongue in cheek gags. There's certainly many moments and lines sure to prove instant fan favourites and ready made for lingering meme status.
Above all perhaps Marvel deserve credit for managing to keep so much of Endgame so firmly under wraps, allowing fans to enjoy this huge blockbuster experience with a genuine sense of mystery and excitement. Even if social media has become an instant minefield for those that haven't rushed out to see Endgame instantly, at least Marvel didn't ruin the experience by drowning fans with promotional material that gives away the entire film. A mistake so many studios fall into. Marvel have trusted fans to remain loyal to the franchise and this is yet another massive 3 hour reward for that patience.
The Bad
Avengers Endgame had a near impossible task of finding a way to draw a 22 film saga to a suitably epic and satisfying conclusion. While obviously impressive in both scale and spectacle it's a little unfortunate that unlike Infinity War and some of the standalone films, Endgame feels slightly less carefully crafted with a narrative that leaves some obvious plot holes and logical inconsistencies which may prove difficult to entirely ignore.
Ironically the most special thing about Marvels shared cinematic universe had always been just how painstakingly well integrated each story was. Marvel took the unprecedented time and effort to ensure that unlike other franchises, such as the increasingly messy DC Comics, X-Men or Star Wars sagas, the MCU had a near perfect continuity. Having succeeded for so long in preserving that easy to follow shared narrative, it's a little sad to see Marvel perhaps fall down at the final hurdle. Endgame risks that consistency somewhat with a plot built around sci-fi clichés that leaves far too many obvious questions unanswered.
Beyond overall issues many fans might have with dubious plot points in Endgame, the most divisive issue will likely be how the film handles some of Marvel's most popular characters. It's genuinely shocking just how much at least a couple of key characters are unrecognisably changed for this final chapter. In fact at least one of the core Avengers cast is completely reduced to the status of being purely comic relief. While some fans may enjoy this surprising twist, others will no doubt be dismayed to see one of their favourite Marvel character turned into a walking punchline for this important final chapter.
Endgame also features some fairly heavy handed attempts by Marvel to address lingering criticisms about the alleged lack of diversity in the MCU. Perhaps the clearest example being an embarrassingly awkward instance where the film conveniently gathers all its female characters together around the MCU's last minute poster girl Captain Marvel. It serves no real purpose other than as a token flag waving gesture.
What's even more ironic is that having hastily introduced Captain Marvel with her own recent film, the supposed new face of the MCU is actually an almost non-existent presence in this film. Brie Larson is given mere minutes of screen time and contributes far less than some of Marvel's most minor figures. It almost makes it baffling why Marvel rushed the introduction of the character before Endgame rather than just using her as a more natural fresh start afterwards.
The Ugly Truth
Avengers Endgame is an unprecedented event in cinematic history and its record breaking box office glory is already assured. Although undoubtedly certain specific elements are likely to fiercely divide fans, overall there's still vast amounts for everyone to enjoy, especially for those willing to actively forget about logic and just enjoy the ride.
Review by Russell Nelson