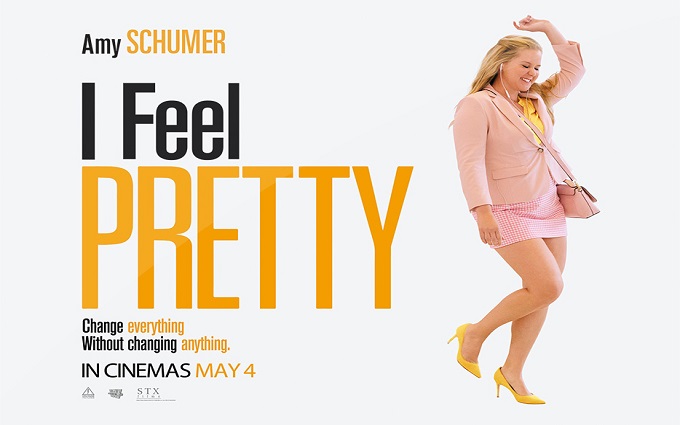 The Plot
Renee Bennett is a woman struggling with self-doubt and physical insecurity who finds her career, friendships and love life dramatically transformed when an accidental blow to the head leaves her suddenly convinced of her own 'undeniable beauty'.
The Good
I Feel Pretty is a watchable guilty pleasure that demands little from audiences other than casual attention and mild amusement. It's also clearly a massive improvement on Schumer's poorly reviewed recent Netflix stand up special. Further proof that Schumer is at her comedic best in cringe inducing situational comedy as opposed to when she's left on stage alone for a lengthy crass monologue.
Those that appreciate Schumer's typical self-deprecating antics will no doubt enjoy seeing her dive enthusiastically into another bucket of big screen shame. The wince inducing embarrassment of her slapstick physical comedy is at times excruciatingly awkward and legitimately amusing.
An enthusiastic and competent supporting cast also helps ensure that the film remains effortless viewing. Providing a steady backdrop of people and situations for Schumer to be humiliated or empowered by. Rory Scovel in particular does fine work as an understated and refreshingly plausible love interest for Schumer's character, giving the film so much needed sweetness and heart.
The Bad
Like almost all of Amy Schumer's past comedy offerings I Feel Pretty is an awkward combination of crude slapstick and wildly contradictory social messages. The fact that entire film opens with a joke centred on her vagina sets a trademark tone that obviously won't have universal appeal. Though in truth the film is actually at its most watchable and amusing when it sticks to shameless pratfalls. It's the film's confused attempts at social commentary and moral subtext that have predictably attracted the fiercest criticism.
The film's central premise has prompted inevitable comparisons with Jack Black's 2001 comedy effort Shallow Hal. That film saw his looks obsessed character hypnotised to only see inner beauty, leaving him with a comically skewed perspective on how attractive people physically are. Given well documented allegations of plagiarism and 'joke theft' that have dogged Schumer in recent years it's perhaps especially unfortunate that I Feel Pretty has been so swiftly dismissed as 'unoriginal'.
The biggest problem is that the chronic punchline of I Feel Pretty is essentially how 'delusional' Schumer's newfound arrogant self-confidence is supposed to be.  Audiences are expected and fully encouraged to laugh at the 'brain damaged' disconnect between Schumer's unchanged appearance and her overly inflated self-pride.  The film can't claim to offer a body positive message behind this trick of self-confidence because it's overwhelming greeted with confusion, mocking and amusement by the other characters Schumer encounters on screen.
This has long been a fundamental problem with Schumer's brand of aggressively self-deprecating humour. It's impossible to deliver a sincere message about empowering self-confidence whilst relentlessly degrading yourself. Schumer's comedy has a deeply schizophrenic quality that directly relies upon the very social, sexual and physical stereotypes that it claims to challenge.
Ironically the plot of Schumer's previously abandoned live action Barbie movie was supposed to feature her leaving the Supermodel perfection of Barbieland and confronting body image issues in the real world. It's hard to avoid the sense she was hastily attached to the first script available that featured the same themes. Whether it's a product of Schumer's self-crafted 'brand' or Hollywood pigeonholing her remains unclear.
The Ugly Truth
I Feel Pretty is a predictable comedy effort that manages to produce at least a few genuine laughs amongst a mostly muddled mess of meditations on body image and self-confidence. Though made with presumably good intentions and easy viewing, the film generally misses it satirical targets.
Review by Russell Nelson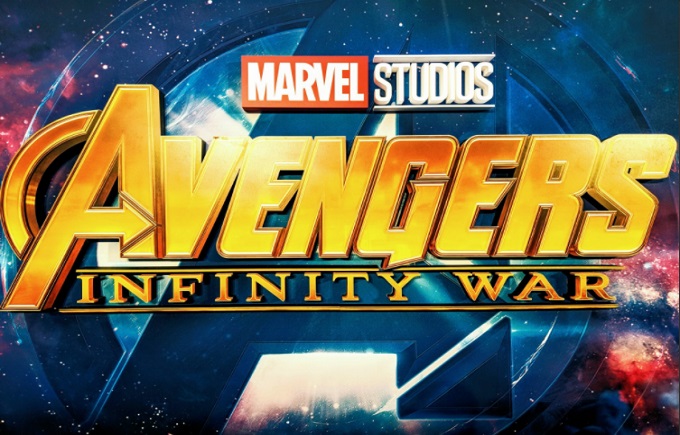 The Plot
Almost every hero from Marvel's vast cinematic universe are drawn together to face the ultimate threat to the Universe from god like supervillain Thanos, a seemingly unstoppable foe determined to obtain absolute power over the cosmos with apocalyptic consequences.
The Good
Marvel's game changing creation of a fully integrated cinematic universe incorporating their entire vast archives of mighty heroes and sinister villains reaches a dramatic crescendo in Infinity War after over a decade. It's simply impossible to understate just how well Marvel has succeeded in the daunting task of bringing each iconic character to life while also fully integrating them into an ongoing connected story. It is an act of world building on a truly unprecedented and miraculous scale.
Gathering together countless iconic characters Infinity War offers an endless array of novel interactions between them, adding up to blockbuster action unlike anything fans have seen before. It's pure comic book heaven to finally see Tony Stark, Doctor Strange, Star Lord and Spider-Man trading quips side by side in the same film. When the Avengers first assembled that marriage of combined acting talents added up to simply awesome levels of screen presence. Infinity War yet again raises that bar even higher. Each character has distinct individual arcs and these are only brought more vividly to life by the interactions between them. Seen in combination it becomes clear just how much core characters have grown during the franchise and how quickly new characters have established themselves as equally important.
The Guardians of The Galaxy were initially viewed as Marvel's most obscure and audaciously original addition to its cinematic universe. In hindsight they are actually one of the most vital components at the heart of the MCU's biggest story arc. The Guardians not only helped expand the Marvel universe in weirder cosmic directions, it also provided a perfect comedic counterpoint to the darker and occasionally sullen tone adopted by other characters. Infinity War takes full advantage of that invaluable comedic charm, with Chris Pratt and Dave Bautista in particular on undeniably scene stealing form throughout.
The film readily relies on the Guardians to not only offset the film's more heart-breaking moments with laugh out loud respites, but also to carry the bulk of responsibility for adding depth and purpose to god like villain Thanos.
Under director James Gunn's the Guardians films have perfectly slipped surprising emotional depth in amongst wisecracking intergalactic action. It's brilliant to see Infinity War follow that pattern, with Zoe Saladana's Gamora and Bradley Cooper's Rocket in particular taking their performances to even more soul searching levels.
Josh Brolin also deserves special praise for his portrayal of Thanos. Having been teasingly introduced across several past films his character's awe inspiring power is finally fully unleashed in Infinity War, providing the ultimate adversary for all the collected Marvel heroes. Due to Brolin's skill and flawless visual effects, it's easy to forget that his performance is a work of CGI and motion capture magic.
It's surreal to observe just how effortlessly Marvel can make a full CGI character the centre of its entire universe whilst DC can't even manage to get rid of Henry Cavill's facial hair. While it's perhaps cruel to make such obvious comparisons, it's also helpful in assessing just how spectacularly well Infinity War succeeds to compare its minor flaws with just how bad the hot mess of DC's hastily assembled Justice League was.
Avengers Infinity War raises the bar yet again for Marvel, pumping up the stakes for characters and audiences while setting a perfect stage for next year's climactic conclusion. It will be an agonising wait for part 2, but at least it gives fans time to digest and celebrate Infinity War and everything Marvel have given us.
The Bad
While Infinity War is often brilliant it does also occasionally suffer from the incredible burden of having to hastily introduce so very many characters to both audiences and each other; whilst simultaneously trying to explain and advance a sprawling plot as big and complex as the Universe itself. With so very many strands of storytelling to tie together after a decade of disparate adventures it's a constant challenge to give each character their 'moments' during this long awaited climax.
While the film undeniably succeeds in so many ways it is sometimes a little fractured as it swiftly jumps literally from one side of the universe to the other. More casual viewers of the Marvel movies may also find themselves occasionally overloaded with information and less rewarded than those dedicated fans who have an intimate knowledge of all of Marvel's past big screen outings. As a specific example anyone who missed the superb Thor Ragnarok will struggle to keep up with Infinity War's starkly dramatic opening moments.
Predictably some fans may also feel agonised by the fate of both individual characters and the wider MCU, but it's important to remember that this is merely the first half of a two film journey, with next year's as yet untitled sequel undoubtedly addressing many of the uncertainties and anxieties likely to be left by this first chapter.
The Ugly Truth
Avengers Infinity War is a satisfyingly vast and epic super hero adventure that seamlessly brings the wondrous Marvel cinematic universe together in even more profound and poignant ways than any film to date in the decade long franchise. Infinity War demands immediate and repeated viewing as many fans will find it takes time to process everything that happens and all of the seismic shifts that take place in the MCU.
Review by Russell Nelson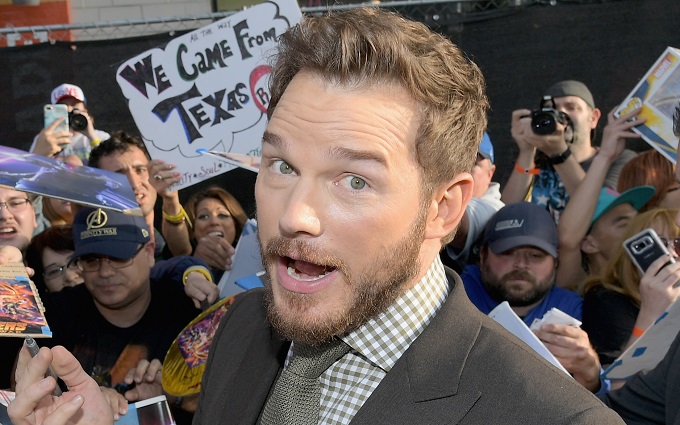 Check out literally hundreds of pictures from the star studded world premiere for Avengers Infinity War. The entire cast walked the carpet including Tom Hiddleston, Benedict Cumberbatch, Robert Downey Jr, Scarlett Johansson, Chris Hemsworth, Tom Holland, Gwyneth Paltrow, Elizabeth Olsen, Paul Bettany, Letita Wright, Mark Ruffalo, Josh Brolin, Sean Gunn, Bradley Cooper, Vin Diesel, Zoe Saldana,  Karen Gillan, and Chris Pratt.
Galleries Below and our own interviews from the recent Avengers Infinity War UK Fan Event as well: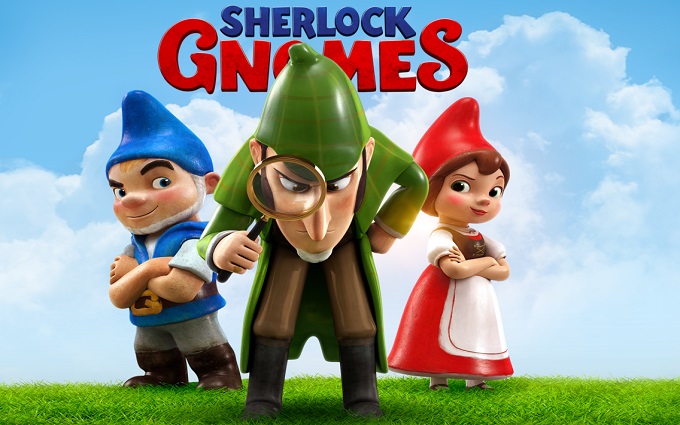 The Plot
Gnomeo & Juliet have moved to London and have a new garden home. While they're busy navigating their relationship and new roles as leaders of their combined Gnome family, tragedy strikes as Garden Gnomes across London suddenly disappear. Fortunately Gnomeo and Juliet cross paths with the world's most brilliant team of ornamental detectives Dr Watson and Sherlock Gnomes.
The Good
Sherlock Gnomes represents a significant change in style and genre from Gnomeo and Juliet's first adventure, switching gears from romantic comedy into outright action adventure. Borrowing the classic template of the greatest detective stories the film fuses it playfully with colourful animation and daft Garden Gnome antics.
Sherlock Gnomes voice cast is a sheer embarrassment of riches with returning stars James McAvoy, Emily Blunt, Stephen Merchant, David Walliams and Ashley Jensen taking their place alongside the added talents of Mary J. Blige, Chiwetel Ejiofor and Johnny Depp.
Superstar Depp is often celebrated as one of the most whimsically versatile character actors. This time yet again. His recognisable vocal charms make Sherlock Gnomes a credible character and not just a bad pun. Depp perfectly captures Sherlock's defining characteristic blend of refined illuminating charisma and flagrant arrogance. The combined vocal talents of an enthusiastic cast help inject some genuine emotion in spite of the unapologetically cartoonish visuals.
The film's colourful Gnome world is perfectly complimented by a frequently toe tapping soundtrack comprised of classic Elton john material and original songs. Executive producer Elton John generously once again gifts the film a free reign over his impressive back catalogue and helps provide new songs alongside the reimagined hits. The soundtrack quality is so high that it elevates the consistently elevates the overall appeal of the film.
Sherlock Gnomes is both mischievously silly and endearingly innocent. There's something comforting about a film aimed at a young audience that doesn't feel the need to cram in heavy handed adult themes or heart-breaking life lessons. Garden Gnomes are such a perfect symbol of kitsch childish fun that it would be a terrible mistake to abandon that welcome silliness. Thankfully this film knows exactly how to delight young fans.
The Bad
Those that weren't immediately won over by the first film's barrage of Gnome based gags and heavy reliance on silly slapstick and puns won't necessarily find this new adventure sufficiently different to change their mind.  The film's cartoonish visuals and frequent silliness is aimed most squarely at a mostly younger audience. While not lacking in charm it's fair to say that overall the film lacks the kind of layered emotional complexity that Pixar and Disney consistently manage to offer adults.
The film's catchy soundtrack and energetic vocal performances don't change the fact that endless reimagining's of Sherlock Holmes stories are becoming increasingly overly familiar. Sir Arthur Conan Doyle certainly would never have imagined seeing his iconic creations transformed into animated garden ornaments. We'll never know for certain whether he would have approved of this most unlikely transformation or merely have been mortified.
The Ugly Truth
Sherlock Gnomes is a brightly coloured and action packed romp through London's iconic landmarks and a fun detective adventure. A talented voice cast and a magnificent soundtrack make the film an easy watch for patient parents and delighted kids.
Review by Russell Nelson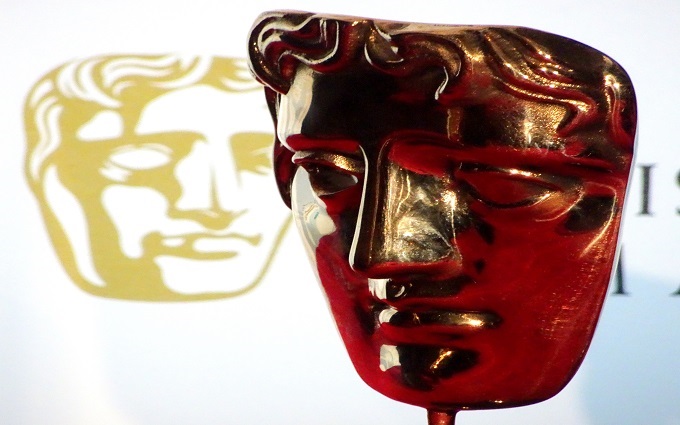 The British Academy Television Craft Awards 2018 ceremony took place yesterday evening in London and announced winners in a wide range of technical categories ahead of the BAFTA TV Awards ceremony next month. Three Girls, Chris Packham Aspergers and Me, Blue Planet II, This Country and Game Of Thrones were among the night's big winners.
Full list of nominees and winners below:
SPECIAL AWARD
GAME OF THRONES
BREAKTHROUGH TALENT sponsored by Sara Putt Associates
BERNARD MACMAHON (Director), ALLISON McGOURTY (Writer, Producer and Music Supervisor) Arena, American Epic, The Sessions – Lo-Max Films / Wildwood Enterprises / BBC Arena / BBC Four
CHARLOTTE WOLF (Writer) Inspector George Gently (Episode 1) – Company Pictures / BBC One
DAISY MAY COOPER (Writer), CHARLIE COOPER (Writer) This Country – BBC Studios Comedy / BBC Three
TOM PURSEY (Producer and Director) Fighting Cancer: My Online Diary – AMOS Pictures / Channel 4
COSTUME DESIGN sponsored by CARAT London
ALISON McCOSH Peaky Blinders – Caryn Mandabach Productions / Tiger Aspect Productions / BBC Two
JANE PETRIE The Crown – Left Bank Pictures / Netflix
JOANNA EATWELL Taboo – Scott Free London / Hardy Son & Baker / BBC One
MICHELE CLAPTON Game of Thrones – HBO Programming / Bighead, Littlehead / Television 360 / Startling Television / Sky Atlantic
DIRECTOR: FACTUAL
ANNA HALL Catching a Killer: The Search for Natalie Hemming – True Vision / Channel 4
CHARLIE RUSSELL Chris Packham: Asperger's and Me – Raw TV / BBC Two
WILL YAPP The Real Full Monty – Spun Gold TV / ITV
XAVIER ALFORD Drugsland: Heroin Love Story – BBC Studios' Unscripted Productions / Open University/ BBC Three
DIRECTOR: FICTION sponsored by 3 Mills Studios
JANE CAMPION Top of the Lake: China Girl – See-Saw Films / BBC Two
MACKENZIE CROOK Detectorists – Channel X North / Treasure Trove Productions / Lola Entertainment / BBC Four
PAUL WHITTINGTON Little Boy Blue – ITV Studios / ITV
PHILIPPA LOWTHORPE Three Girls – BBC Studios Drama / Studio Lambert / BBC One
DIRECTOR: MULTI-CAMERA
CHRIS POWER Ant & Dec's Saturday Night Takeaway – ITV Studios / Mitre Television / ITV
JAMES MORGAN Wild Alaska Live – BBC Studios' Natural History Unit / BBC One
JULIA KNOWLES World War One Remembered: Passchendaele – BBC Studios / BBC One
NIKKI PARSONS Strictly Come Dancing – BBC Studios / BBC One
EDITING: FACTUAL
ANNA PRICE Louis Theroux: Dark States (Heroin Town) – BBC Studios' Documentary Unit / BBC Two
GED MURPHY David Bowie: The Last Five Years – BBC Studios / BBC Two
MATT MEECH Blue Planet II (One Ocean) – BBC Studios' Natural History Unit / BBC Worldwide / Open University / WDR / BBC America / Tencent / France Televisions / CCTV9/ BBC One
NIGEL BUCK Blue Planet II (The Deep) – BBC Studios' Natural History Unit / BBC Worldwide / Open University / WDR / BBC America / Tencent / France Televisions / CCTV9/ BBC One
WILL GRAYBURN Chris Packham: Asperger's and Me – Raw TV / BBC Two
EDITING: FICTION
ANDREW JOHN McCLELLAND Line of Duty (Episode 4) – World Productions / BBC One
DAN ROBERTS Peaky Blinders (Episode 5) – Caryn Mandabach Productions / Tiger Aspect Productions / BBC Two
PIA DI CIAULA The Crown (Episode 9) – Left Bank Pictures / Netflix
ÚNA NÍ DHONGHAÍLE  Three Girls – BBC Studios Drama / Studio Lambert / BBC One
ENTERTAINMENT CRAFT TEAM sponsored by Hotcam
DAVE DAVEY, DAVID TENCH, DOMINIC TOLFTS, KEVIN DUFF The Voice UK – ITV Studios / Talpa / ITV
JASON GILKISON, MARK KENYON, PATRICK DOHERTY, DAVID NEWTON Strictly Come Dancing – BBC Studios / BBC One
NIGEL CATMUR, DAVID COLE, KATE DAWKINS, KEVIN DUFF World War One Remembered: Passchendaele – BBC Studios / BBC Two
RICHARD VALENTINE, TOBY ALINGTON, SIMON SANDERS One Love Manchester – BBC Studios / SB Projects / BBC One
MAKE UP & HAIR DESIGN sponsored by MAC Cosmetics and Make-up Artist Magazine
CHRISSIE BAKER The Miniaturist – The Forge / BBC One
JACQUELINE FOWLER Gunpowder – Kudos / Thriker Films / BBC One
JAN ARCHIBALD, ERIKA ÖKVIST, AUDREY DOYLE Taboo – Scott Free London / Hardy Son & Baker / BBC One
LOZ SCHIAVO Peaky Blinders – Caryn Mandabach Productions / Tiger Aspect Productions / BBC Two
ORIGINAL MUSIC
JOCELYN POOK King Charles III – Drama Republic / BBC Two
KATYA MIHAILOVA Born to be Free: Saving Russia's Whales – Roast Beef Productions / Channel 4
MAX RICHTER Taboo – Scott Free London / Hardy Son & Baker / BBC One
NICO MUHLY Howards End – Playground Entertainment / BBC One
PHOTOGRAPHY: FACTUAL sponsored by The Farm
CAMERA TEAM Blue Planet II (One Ocean) – BBC Studios' Natural History Unit / BBC Worldwide / Open University / WDR/ BBC America / Tencent / France Televisions / CCTV9 / BBC One
DANIEL VERNON, DANIEL DEWSBURY The Detectives: Murder on the Streets – Minnow Films / Open University / BBC Two
FADI AL-HALABI, HASSAN KATTAN, THAER MOHAMMED Storyville, Last Men in Aleppo (Storyville)  – Larm Film / Aleppo Media Centre / Kloos & Co. Medien / BBC Four
OLIVIER SARBIL The Fight for Mosul (Dispatches) – Mongoose Pictures / Frontline PBS / Channel 4
PHOTOGRAPHY & LIGHTING: FICTION
ADRIANO GOLDMAN The Crown (Episode 4) – Left Bank Pictures / Netflix
JOHANN PERRY Against the Law – BBC Studios' Documentary Unit / BBC Two
MARK PATTEN Taboo – Scott Free London / Hardy Son & Baker / BBC One
STEPHAN PEHRSSON USS Callister (Black Mirror) – House of Tomorrow / Netflix
PRODUCTION DESIGN sponsored by Microsoft
DEBORAH RILEY, ROB CAMERON Game of Thrones – HBO Programming / Bighead, Littlehead / Television 360 / Startling Television / Sky Atlantic
JOEL COLLINS, PHIL SIMS USS Callister (Black Mirror) – House of Tomorrow / Netflix
MARTIN CHILDS, ALISON HARVEY The Crown – Left Bank Pictures / Netflix
PAT CAMPBELL The State – Archery Pictures / Channel 4
SOUND: FACTUAL
ANDY DEACON, KEVIN DUFF, ANDY JAMES, MARK McLOUGHLIN World War One Remembered: Passchendaele – BBC Studios / BBC Two
GRAHAM WILD, GEORGE FRY, JAMES BURCHILL Mountain: Life at the Extreme (Himalaya) – BBC Studios' Natural History Unit / BBC Two
GRAHAM WILD, TIM OWENS, KATE HOPKINS Blue Planet II (Coral Reefs) – BBC Studios' Natural History Unit / BBC Worldwide / Open University / WDR/ BBC America / Tencent / France Televisions / CCTV9 / BBC One
KARL MAINZER, ROWAN JENNINGS, ADAM SCOURFIELD, SEAN O'NEIL David Bowie: The Last Five Years – BBC Studios / BBC Two
RUSSELL EDWARDS, TRISTAN POWELL, ROBERT ENTWISTLE, MARC WOJTANOWSKI The Grand Tour – W Chump and Sons / Amazon
SOUND: FICTION
FORBES NOONAN, BEN NORRINGTON, JIM GODDARD, GRANT BRIDGEMAN Peaky Blinders (Episode 6) – Caryn Mandabach Productions / Tiger Aspect Productions / BBC Two
SOUND TEAM Sherlock – Hartswood Films / BBC One
SOUND TEAM Taboo – Scott Free London / Hardy Son & Baker / BBC One
SOUND TEAM The Crown – Left Bank Pictures / Netflix
JOHN RODDA, TIM CAVAGIN, KENNY CLARK, MICHAEL MAROUSSAS USS Callister (Black Mirror) – House of Tomorrow / Netflix
SPECIAL, VISUAL & GRAPHIC EFFECTS sponsored by Autodesk
BLUEBOLT, COLIN GORRY EFFECTS LTD, ADAM GLASMAN, ROB PIZZEY Taboo – Scott Free London / Hardy Son & Baker / BBC One
DNEG TV, JEAN-CLEMENT SORET, RUSSELL McLEAN, JOEL COLLINS Metalhead (Black Mirror) – House of Tomorrow / Netflix
ONE OF US, ASA SHOUL, CHRISTOPHER REYNOLDS The Crown – Left Bank Pictures / Netflix
THOMAS HORTON, FREEFOLK, DOUBLE NEGATIVE, NVIZIBLE Emerald City – NBC Universal / 5Star
TITLES & GRAPHIC IDENTITY
BDH CREATIVE Blue Planet II – BBC Studios' Natural History Unit / BBC Worldwide / Open University / WDR/ BBC America / Tencent / France Televisions / CCTV9 / BBC One
LIQUID TV Have I Got News for You – Hat Trick Productions / BBC One
MORGAN BERINGER Top of the Lake: China Girl – See-Saw Films / BBC Two
WILLIAM BARTLETT SS-GB – Sid Gentle Films / BBC One
WRITER: COMEDY
DAISY MAY COOPER, CHARLIE COOPER This Country – BBC Studios Comedy / BBC Three
PAUL COLEMAN, PETER KAY, SIAN GIBSON Peter Kay's Car Share – Goodnight Vienna Productions / BBC One
SHARON HORGAN, ROB DELANEY Catastrophe – Avalon Television / Merman / Birdbath Productions / Channel 4
STEVE PEMBERTON, REECE SHEARSMITH Inside No. 9 – BBC Studios Comedy / BBC Two
WRITER: DRAMA
CHARLIE BROOKER Hang the DJ (Black Mirror) – House of Tomorrow / Netflix
NICOLE TAYLOR Three Girls – BBC Studios Drama / Studio Lambert / BBC One
PETER MORGAN The Crown – Left Bank Pictures / Netflix
STEVEN KNIGHT Peaky Blinders – Caryn Mandabach Productions / Tiger Aspect Productions / BBC Two