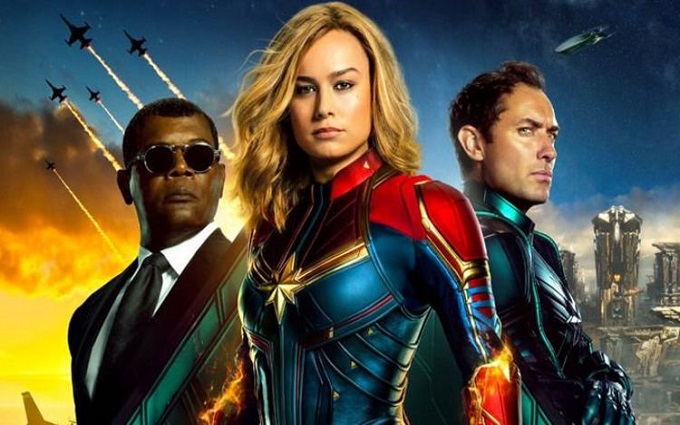 The Plot
The Marvel Cinematic Universe bring its first female fronted superhero movie to the franchise with this 90s set sci-fi romp that sees Carol Danvers (Brie Larson) try to regain her memory with the help of a young Nick Fury (Samuel L Jackson)
The Good
It's obvious to anyone with even the slightest knowledge of comic book movies that Marvel Studios has been a hell of a long time coming. Even the DC Extended Universe managed to get there first with Wonder Woman nearly 2 years earlier despite the MCU's 5 year head start in the connected universe race if you will.
With such anticipation surrounding the film it's refreshing to see that the protagonists gender is never made as important a part of the film as fans have been (arguably rightly) making it to be. While it worked for Wonder Woman's WWI setting to repeat it here in the 90s just wouldn't work as well.
Having last seen the world left half in ashes by Thanos in Avengers Infinity War, Captain Marvel bridges the gap to Endgame by jumping back 20 years to finally introduce Brie Larson's Carol Danvers and it's far from simple. Landing us into the middle of a hitherto unexplained alien world, directors Anna Boden and Ryan Fleck don't make it too easy to allow the audience into the life of Danvers, or Vers as she's known to begin with.
Before too long the 90s nostalgia is peppered in as Danvers crashes through the roof of a Blockbusters (remember those!) and soon runs into a young Nick Fury with two eyes! Fortunately there's no Hot Tub Time Machine style repeat joke of wondering when will be the moment he loses use of it. That didn't stop this critic from wondering throughout though!
Brie Larson wastes no time in winning us over and is simply a delight to watch from the very opening. Having been named the MCU's strongest character by a country mile, Larson has no trouble at all holding that title. Even as Danvers goes through the oft-treaded origin story of finding one's self it's easy to see just how strong she is and how inevitably instrumental she will be in Endgame.
What Boden and Fleck manage to do best in Captain Marvel however is in their use of the films villains, the Skrulls. A race of aliens that are able to change form into whoever and whatever they like, leaving the plot to twist and turn at points but never making you overly cautious at each character that comes on screen. The idea is never overplayed nor underplayed but it does bring forward questions regarding the last decade of MCU films. Surely no one is to be trusted now the Skrulls are involved and arguably have been since the 90s…
The Bad
One of the major downsides to Captain Marvel is it's timing in regards to Marvel Studios releases. Arriving just in time to bridge the gap between Infinity War and Endgame is both its blessing and its curse. With the conclusion so close it's hard to start watching Captain Marvel without constantly wondering how it all feeds into the larger story. Without giving too much away, it feels ultimately that had the release schedule been switched around a bit it could have helped.
Meanwhile, Captain Marvel's unquestionable strength ultimately becomes one of her biggest weaknesses. By it's third act set pieces, Carol Danvers slips into Superman territory in the fact that she's so incredibly powerful that nothing feels like a threat to her. It's a problem Supes has always had for this critic at least and now it seems that it's a problem Captain Marvel has too. Frankly if she were to swoop into Avengers: Endgame and undo all of Thanos' work with a snap of her fingers it wouldn't be at all surprising. Perhaps if the inevitable switch between rediscovering Carol Danvers to discovering Captain Marvel hadn't been so instantaneous it may have worked better.
The Ugly Truth
For the most part, Brie Larson is a welcome entry to the MCU, with a solo outing that doesn't try to make too big a deal out of it's much discussed gender politics. However, impressive though Captain Marvel's strength may be, it ultimately becomes her downfall by the film's closing act. Also it's worth noting that you'll never look at your cat the same way after you've met Goose…
Review By Johnny Ellis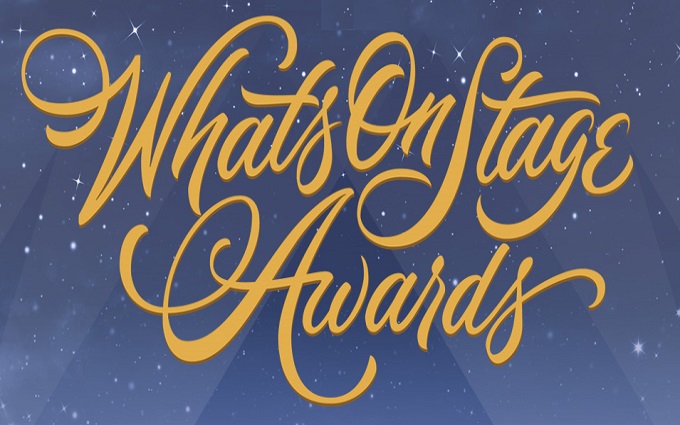 Hamilton was the biggest winner at the What's On Stage Awards, taking home five prizes on Sunday night. This included best actor in a musical for its star Jamael Westman and best supporting actor in a musical for Jason Pennycooke. Little Shop of Horrors and Heathers the Musical also took home several awards each at the London ceremony.
Sophie Okonedo and Aidan Turner won best actress and best actor in a play – Okonedo for Antony and Cleopatra at the National Theatre and Turner for Michael Grandage's production of The Lieutenant of Inishmore.
Best new musical went to instant classic darkly comedy production of  Heathers, with West End superstar Carrie Hope Fletcher winning best actress in a musical for her role as Veronica Sawyer.
Full List of Winners Below:
Best actor in a play – Aidan Turner, The Lieutenant of Inishmore
Best actress in a play – Sophie Okonedo, Antony and Cleopatra
Best actor in a musical – Jamael Westman, Hamilton
Best actress in a musical – Carrie Hope Fletcher, Heathers the Musical
Best supporting actor in a play – Adrian Scarborough, The Madness of George III
Best supporting actress in a play – Vanessa Redgrave, The Inheritance
Best supporting actor in a musical – Jason Pennycooke, Hamilton
Best supporting actress in a musical – Patti LuPone, Company
Best new play – The Inheritance
Best new musical – Heathers the Musical
Best play revival – The Madness of George III
Best musical revival – Little Shop of Horrors
Best direction – Marianne Elliott, Company
Best choreography – Andy Blankenbuehler, Hamilton
Best costume design – Paul Tazewell, Hamilton
Best set design – Tom Scutt, Little Shop of Horrors
Best lighting design – Howell Binkley, Hamilton
Best video design – Terry Scruby, Chess
Best off-West End production – Six the Musical
Best regional production – Spring Awakening
Best original cast recording – Everybody's Talking about Jamie
Best show poster – Little Shop of Horrors
Best West End show – Les Miserables

Here's a full list of winners in all categories at the 2019 Academy Awards. This year's Oscars saw top acting prizes claimed by Rami Malek  and Olivia Coleman with supporting wins for Mahershala Ali and Regina King. Best film went to Green Book with Roma taking the foreign language prize, Free Solo winning best documentary and Spider-man into the Spiderverse winning best animated film. Best director was won by Alfonso Cuaron. Full list of winners below:
Best picture
Winner: Green Book
BlacKkKlansman
Black Panther
Bohemian Rhapsody
The Favourite
Roma
A Star Is Born
Vice
Best actress
Winner: Olivia Colman – The Favourite
Glenn Close – The Wife
Yalitza Aparicio – Roma
Lady Gaga – A Star Is Born
Melissa McCarthy – Can You Ever Forgive Me?
Best actor
Winner: Rami Malek – Bohemian Rhapsody
Christian Bale – Vice
Bradley Cooper – A Star Is Born
Willem Dafoe – At Eternity's Gate
Viggo Mortensen – Green Book
Best supporting actress
Winner: Regina King – If Beale Street Could Talk
Amy Adams – Vice
Marina de Tavira – Roma
Emma Stone – The Favourite
Rachel Weisz – The Favourite
Best supporting actor
Winner: Mahershala Ali – Green Book
Adam Driver – BlacKkKlansman
Sam Elliott – A Star Is Born
Richard E Grant – Can You Ever Forgive Me?
Sam Rockwell – Vice
Best director
Winner: Alfonso Cuaron – Roma
Yorgos Lanthimos – The Favourite
Spike Lee – BlacKkKlansman
Adam McKay – Vice
Pawel Pawlikowski – Cold War
Best original screenplay
Winner: Green Book – Nick Vallelonga, Brian Currie and Peter Farrelly
The Favourite – Deborah Davis and Tony McNamara
First Reformed – Paul Schrader
Roma – Alfonso Cuarón
Vice – Adam McKay
Best adapted screenplay
Winner: BlacKkKlansman – Charlie Wachtel, David Rabinowitz, Kevin Willmott and Spike Lee
The Ballad of Buster Scruggs – Joel Coen and Ethan Coen
Can You Ever Forgive Me? – Nicole Holofcener and Jeff Whitty
If Beale Street Could Talk – Barry Jenkins
A Star Is Born – Eric Roth, Bradley Cooper and Will Fetters
Best animated feature
Winner: Spider-Man: Into the Spider-Verse
Incredibles 2
Isle of Dogs
Mirai
Ralph Breaks the Internet
Best foreign language film
Winner: Roma – Mexico
Capernaum – Lebanon
Cold War – Poland
Never Look Away – Germany
Shoplifters – Japan
Best documentary feature
Winner: Free Solo
Hale County This Morning, This Evening
Minding the Gap
Of Fathers and Sons
RBG
Best original song
Winner: Shallow (A Star Is Born) – Lady Gaga, Mark Ronson, Anthony Rossomando and Andrew Wyatt
All The Stars (Black Panther) – Mark Spears, Kendrick Lamar, Duckworth and Anthony Tiffith and Solana Rowe
I'll Fight (RGB) – Diane Warren
The Place Where Lost Things Go (Mary Poppins Returns) – Marc Shaiman and Scott Wittman
When A Cowboy Trades His Spurs for Wings (The Ballad of Buster Scruggs) – David Rawlings and Gillian Welch
Best original score
Winner: Black Panther – Ludwig Goransson
BlacKkKlansman – Terence Blanchard
If Beale Street Could Talk – Nicholas Britell
Isle of Dogs – Alexandre Desplat
Mary Poppins Returns – Marc Shaiman, Scott Wittman
Best production design
Winner: Black Panther – Hannah Beachler and Jay Hart
The Favourite – Fiona Crombie and Alice Felton
First Man – Nathan Crowley and Kathy Lucas
Mary Poppins Returns – John Myhre and Gordon Sim
Roma – Eugenio Caballero and Barbara Enriquez
Best costume design
Winner: Black Panther – Ruth E Carter
The Ballad of Buster Scruggs – Mary Zophres
The Favourite – Sandy Powell
Mary Poppins Returns – Sandy Powell
Mary Queen of Scots – Alexandra Byrne
Best cinematography
Winner: Roma – Alfonso Cuaron
Cold War – Lukasz Zal
The Favourite – Robbie Ryan
Never Look Away – Caleb Deschanel
A Star Is Born – Matthew Libatique
Best visual effects
Winner: First Man – Paul Lambert, Ian Hunter, Tristan Myles and JD Schwalm
Avengers: Infinity War – Dan DeLeeuw, Kelly Port, Russell Earl and Dan Sudick
Christopher Robin – Christopher Lawrence, Michael Eames, Theo Jones and Chris Corbould
Ready Player One – Roger Guyett, Grady Cofer, Matthew E Butler and David Shirk
Solo: A Star Wars Story – Rob Bredow, Patrick Tubach, Neal Scanlan and Dominic Tuohy
Best make-up and hairstyling
Winner: Vice – Greg Cannom, Kate Biscoe and Patricia DeHaney
Border – Goran Lundstrom and Pamela Goldammer
Mary Queen of Scots – Jenny Shircore, Marc Pilcher and Jessica Brooks
Best sound editing
Winner: Bohemian Rhapsody – John Warhurst and Nina Hartstone
Black Panther – Benjamin A Burtt and Steve Boeddeker
First Man – Ai-Ling Lee and Mildred Iatrou Morgan
A Quiet Place – Ethan Van der Ryn and Erik Aadahl
Roma – Sergio Diaz and Skip Lievsay
Best sound mixing
Winner: Bohemian Rhapsody – Paul Massey, Tim Cavagin and John Casali
Black Panther – Steve Boeddeker, Brandon Proctor and Peter Devlin
First Man – Jon Taylor, Frank A Montano, Ai-Ling Lee and Mary H Ellis
Roma – Skip Lievsay, Craig Henighan and Jose Antonio Garcia
A Star Is Born – Tom Ozanich, Dean Zupancic, Jason Ruder and Steve Morrow
Best film editing
Winner: Bohemian Rhapsody – John Ottman
BlacKkKlansman – Barry Alexander Brown
The Favourite – Yorgos Mavropsaridis
Green Book – Patrick J Don Vito
Vice – Hank Corwin
Best animated short
Winner: Bao
Animal Behaviour
Late Afternoon
One Small Step
Weekends
Best documentary short
Winner: Period. End of Sentence.
Black Sheep
End Game
Lifeboat
A Night at the Garden
Best live action short
Winner: Skin
Detainment
Fauve
Marguerite
Mother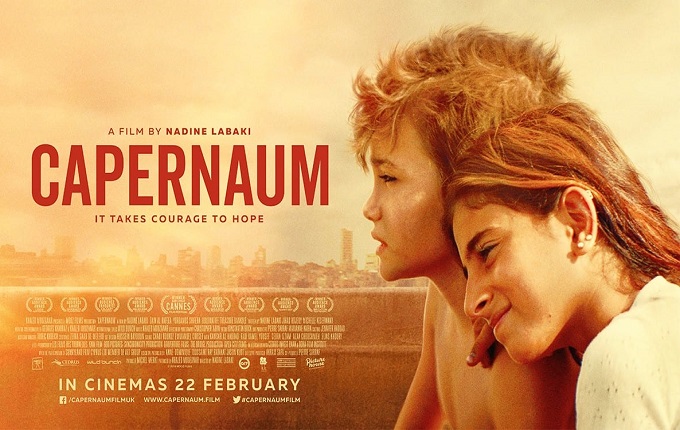 The Plot
After he's arrested for a stabbing, Zain El Hajj (Zain Al Rafeea) decides to take his parents to court for being born.
The Good
Writer-director Nadine Labaki brings a heart-achingly devastating story to the screen in Capernaum (Chaos), following the tragic life of Zain, a Lebanese boy who doesn't even know how old he actually is. Opening with his arrest for stabbing a 'son-of-a-bitch' as Zain puts it, Labaki's script – co-written by Jihad Hojaily and Michelle Keserwany – quickly flashes back to go through the events that lead up to Zain's arrest and his relationship with his parents whom he is suing at the same time.
For the next two hours Labaki displays a gut-wrenching tale that is as hard to watch as it is to turn away from. As Zain tries desperately to protect his younger sister from being married off to the family's landlord/human trafficker when her period begins, he soon becomes estranged as he sets out to make a life for himself.
One of the most effective ways in which the story is told is through Labaki's directing. As we follow Zain's journey from his family to Ethiopian cleaner Rahil (Yordanos Shiferaw) and her young son whom Zain helps to look after. Labaki's framing feels restricted at times, pulling back to let you watch but making you ache even more to crawl into the screen and help our young characters out.
While the plot is fictional the premise feels so based in fact that, despite the depressing two hour journey you're taken on, if some biopic-like text were to appear on the screen at the films climax to finish Zain's story off, it wouldn't be surprising at all.
The absolute stand-out performances in the film come from the two youngest members of the cast, Zain himself and Boluwatife Treasure Bankole as Rahil's son Yonas. With a combined age of no more than 15 (Zain being 11 or 12) their performances are so captivatingly realistic and are the heart and soul of the film.
The Bad
If you go into Capernaum expecting a courtroom drama from the plotline you'll leave dissappointed. While the premise of suing ones parents for the act of giving you life is certainly an intriguing one, the legal ramifications of such a court case are never delved deeply into. Instead Capernaum's main priority rests upon bringing the undoubtedly real life for poverty stricken children around the world to the screen. That said, no matter what you walk into Capernaum expecting you will definitely leave with the same heavy heart as everyone else.
The Ugly Truth
An unflinchingly depressing film that deserves all the attention it can get. Capernaum will leave you heartbroken and angry but that should not put you off. Without a doubt one of the most important films of the year.
Review By Johnny Ellis

Best film
BlacKkKlansman
The Favourite
Green Book
Roma WINNER
A Star Is Born
Outstanding British film
Beast
Bohemian Rhapsody
The Favourite WINNER
McQueen
Stan & Ollie
You Were Never Really Here
Outstanding debut by a British writer, director or producer
Apostasy – Daniel Kokotajlo (writer/director)
Beast – Michael Pearce (writer/director), Lauren Dark (producer) WINNER
A Cambodian Spring – Chris Kelly (writer/director/producer),
Pili – Leanne Welham (writer/director), Sophie Harman (producer)
Ray & Liz – Richard Billingham (writer/director), Jacqui Davies (producer)
Best film not in the English language
Capernaum
Cold War
Dogman
Roma WINNER
Shoplifters
Best documentary
Free Solo WINNER
McQueen
RBG
They Shall Not Grow Old
Three Identical Strangers
Best animated film
Incredibles 2
Isle of Dogs
Spider-Man: Into the Spider-Verse WINNER
Best director
BlacKkKlansman – Spike Lee
Cold War – Paweł Pawlikowski
The Favourite – Yorgos Lanthimos
Roma – Alfonso Cuarón WINNER
A Star Is Born – Bradley Cooper
Best original screenplay
Cold War – Janusz Głowacki, Paweł Pawlikowski
The Favourite – Deborah Davis, Tony McNamara WINNER
Green Book – Brian Currie, Peter Farrelly, Nick Vallelonga
Roma – Alfonso Cuarón
Vice – Adam McKay
Best adapted screenplay
BlacKkKlansman – Spike Lee, David Rabinowitz, Charlie Wachtel, Kevin Willmott WINNER
Can You Ever Forgive Me? – Nicole Holofcener, Jeff Whitty
First Man – Josh Singer
If Beale Street Could Talk – Barry Jenkins
A Star Is Born – Bradley Cooper, Will Fetters, Eric Roth
Best actress
Glenn Close – The Wife
Lady Gaga – A Star Is Born
Melissa McCarthy – Can You Ever Forgive Me?
Olivia Colman – The Favourite WINNER
Viola Davis – Widows
Best actor
Bradley Cooper – A Star Is Born
Christian Bale – Vice
Rami Malek – Bohemian Rhapsody WINNER
Steve Coogan – Stan & Ollie
Viggo Mortensen – Green Book
Best supporting actress
Amy Adams – Vice
Claire Foy – First Man
Emma Stone – The Favourite
Margot Robbie – Mary Queen of Scots
Rachel Weisz – The Favourite WINNER
Best supporting actor
Adam Driver – BlacKkKlansman
Mahershala Ali – Green Book WINNER
Richard E Grant – Can You Ever Forgive Me?
Sam Rockwell – Vice
Timothée Chalamet – Beautiful Boy
Best original music
BlacKkKlansman
If Beale Street Could Talk
Isle of Dogs
Mary Poppins Returns
A Star Is Born WINNER
Best cinematography
Bohemian Rhapsody
Cold War
The Favourite
First Man
Roma WINNER
Best editing
Bohemian Rhapsody
The Favourite
First Man
Roma
Vice WINNER
Best production design
Fantastic Beasts: The Crimes of Grindelwald
The Favourite WINNER
First Man
Mary Poppins Returns
Roma
Best costume design
The Ballad of Buster Scruggs
Bohemian Rhapsody
The Favourite WINNER
Mary Poppins Returns
Mary Queen of Scots
Best make up & hair
Bohemian Rhapsody
The Favourite WINNER
Mary Queen of Scots
Stan & Ollie
Vice
Best sound
Bohemian Rhapsody WINNER
First Man
Mission: Impossible – Fallout
A Quiet Place
A Star Is Born
Best special visual effects
Avengers: Infinity War
Black Panther WINNER
Fantastic Beasts: The Crimes of Grindelwald
First Man
Ready Player One
Best British short animation
I'm OK
Marfa
Roughhouse WINNER
Best British short film
73 Cows WINNER
Bachelor, 38
The Blue Door
The Field
Wale
EE Rising Star award (voted for by the public)
Barry Keoghan
Cynthia Erivo
Jessie Buckley
Lakeith Stanfield
Letitia Wright WINNER
Outstanding contribution to British cinema
Stephen Woolley and Elizabeth Karlsen