Marvel Producer Kevin Feige has been a huge part of many of the best big screen superhero adventures and he met fans in London for a Q&A while promoting newest comicbook movie Avengers Assemble. Here's what he said, including some very interesting news about future movies.
Why is the time right now for Avengers?
When we became marvel studios seven years ago we wanted to make a great Iron Man film, we wanted to make a great Hulk film. Then when we went into production on the first Iron Man film it occurred to us that we had all our other characters at our disposal and that wasn't always the case at other studios. That's where the idea for the Sam Jackson cameo came from at the end of Iron Man. Then after the success of Iron Man people were asking "What else do you have?" So that's when we decided we were going to have Thor, Iron Man 2 & Captain America all building up to Avengers. It's been about seven years just because it's taken that long to finish the other films.
How do you condense all the history of The Avengers comics into one film?
You hire Joss Whedon to write the script! That's what we did and he did a magnificent job of it. Obviously we had some ideas for what we wanted the characters to go through based on where we left them at the end of the other films, but it was Joss who came up with the amazing script for assembling the team.
What did you want Joss Whedon to bring to this?
I wanted him to bring the characters; I wanted them to be at the forefront of the story. Of course we knew there were also going to be lots of explosions; you can see that just from the trailer. There are more visual effects shots in the Avengers than any movie we've done before. But we wanted these amazing actors to shine through above all that. Whether it's with Buffy, Angel or Firefly that's what Joss Whedon has always managed to do.
Joss is the master; he really does believe humour is the way into characters for an audience. We find ourselves getting bored if an action scene just goes on and on. There are so many moments in this film where Joss hits you with something hilarious right in the middle of the action.
Tom Hiddleston is amazing as Loki, what makes him such a great villain?
Loki doesn't think he's a bad guy. We want a villain who has other levels and complexities, even if those maybe aren't always apparent as he goes off the deep end in Avengers.  But Loki really believes he deserves everything that's coming to him and Tom does a great job of capturing that.
What was your  first personal experience of the Avengers?
I think it was the reprints of the original first issues. I think I came to it via the X-Men books. I was originally reading them and someone said to me "You know there's another superhero team…."
I also came to it through the individual characters, which is why it was so important for me that we made the solo movies first. That's what's cool about the Avengers, it a team made up of all these individuals who have their own storylines.
Is there any update on Ant Man?
Edgar Wright and Joe Cornish have written a very good draft of a script. They've been working on it for three or four years. I met them at comic con right after Shaun of the Dead came out. They've made some other great films since then and I do think this summer we'll see some forward momentum on that.
Will we be seeing a new standalone Hulk movie?
In-between all the red carpet interviews over the past few days Mark Ruffalo and I have been starting to talk about how to take all of this good will and forward momentum from the Avengers and turn it into a solo Hulk movie. When that would actually be… who knows. But the conversations have definitely started!"
Will we also be seeing movies for Black Panther and Luke Cage?
We've had a draft script for Luke Cage that we've had for a number of years and a draft on Black Panther more recently. I'd love to bring the both to the big screen but I just don't know when yet.
Is it fair to assume Avengers 3 is going to be based on the Civil War comic book storyline?
Avengers 3… we need to take one step at a time. Civil War is a great storyline that pits hero against hero because of the superhero registration act. The government is going to force them to reveal their identities. Iron Man thought it was a good idea, but of course Captain America disagrees with him. Thus it's superhero civil war. I think it's an amazing story it certainly wouldn't happen before Avengers 3 but that might be a good film for it. We need to get Joss Whedon in a room and talk about that too.
What do Marvel have planned for the future?
Iron Man 3 is being made for next year as well as Thor 2, Captain America 2 is in line for the year after that. Discussions are beginning; obviously the film hasn't come out yet, so let's just see how it does. But certainly the idea is to follow the model of the comicbooks and have the individual films continuing with a big crossover event like civil war every few years. I'd love to replicate that every 3 or 4 years in movie theatres as well.
Will you be bringing in more characters to the Avengers franchise?
This is definitely the foundation but I do think part of the fun of the continuing Avengers series would be to introduce more characters.
Any news on AKA Jessica Jones?
AKA Jessica Jones is being developed as a television series. No update but yet but it is in active development.
Will Hulk cameo in Iron Man 3?
There won't be any cameo form Hulk or the other Avengers in Iron Man 3. Iron Man 3 is definitely a solo Tony centric film.
Now that Disney and Marvel are teamed up is there any chance of an animated collaboration?
Well you may notice that nothing's been announced yet, but certainly logic would dictate that when you have our characters and their amazing animation team together, certainly there's been discussion about that. I don't know when but it would be amazing if that could happen someday.
Is the any chance Marvel will try to get back the rights to characters like Spiderman X- Men, Fantastic 4?
The ones that could come back to us have. The contracts are very specific and we're talking years and decades in terms of those contracts. The good news is the Amazing Spiderman that Sony is working on is an excellent movie and I really liked X-Men First Class that Fox did. So if things continue like that I think we're in good hands.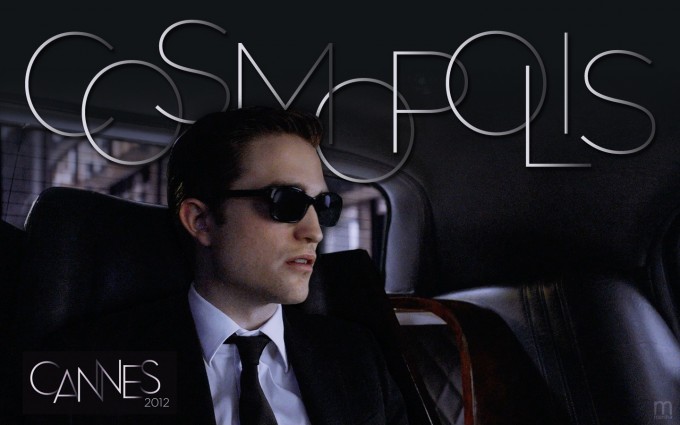 Check out the latest trailer below for Cosmopolis, the new film from Director David Cronengerg and starring Twilight star Robert Pattinson. The film clearly features all of Croneberg's trademark psycho-sexual mind bending weirdness. It will be interesting to see what team Edward makes of this though…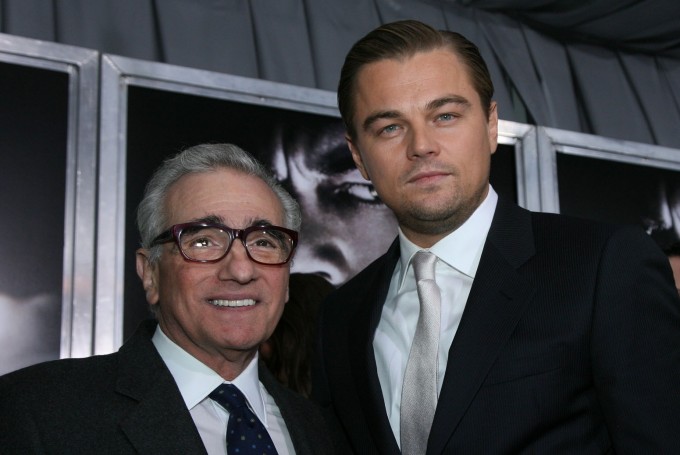 Martin Scorsese will work with Leonardo DiCaprio for a fifth time, collaborating again for new film "Wolf of Wall Street".
The Oscar winning director and accomplished actor have previously partnered on "Gangs of New York," "The Aviator," "The Departed" and "Shutter Island."
The news today ends five years of will he won't he stories as Scorsese was attached to the project several times over the past five years before indecision and scheduling conflicts with other projects stalled his involvement.
Leo has long been attached to take the film's lead role as Jordon Belfort. The film is based on his colourful autobiography which chronicled his spectacular rise and fall as one of Wall Street's most iconic figures. Belfort's hard partying drug fuelled downward spiral ended with him serving 22 months in a federal prison for money laundering and securities fraud charges.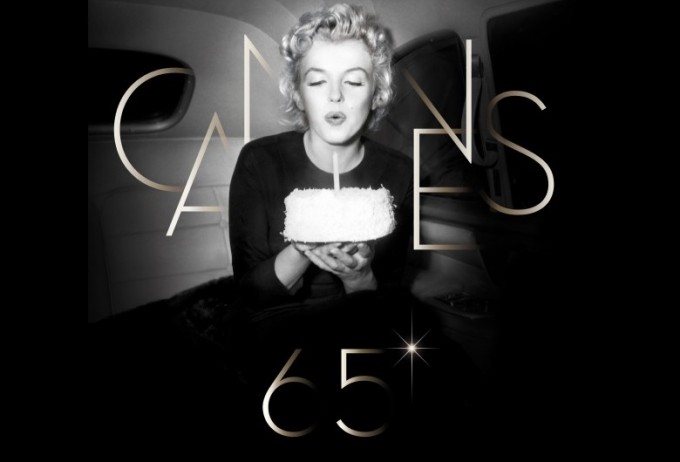 The full line up of films for Cannes 2012 were announced today at a press conference hosted by director Thierry Fremaux. The 65th Festival de Cannes will run from 16 to 27 May and is set to open with Wes Anderson's latest quirky  offering Moonrise Kingdom.
The line up is also sure to delight Twilight fans as both Robert Pattinson and Kristen Stewart see their new films Cosmopolis and On The Road respectively,  having their premieres as part of the festival.
A host of other big american stars and projects also take pride of place in this year's line up leading Thierry Fremaux to admit that
"American cinema is back in force"
Notable films  include Brad Pitt's new film  "Killing Them Softly,"  reuniting him with the director of  "The Assassination of Jesse James By the Coward Robert Ford."
"The Paperboy," a legal thriller starring Nicole Kidman, John Cusack, Zac Efron and Matthew McConaughey may also draw some interest as will "Lawless" which features Tom Hardy and Shia LaBeouf.
Check out the full list of this year's films below….
COMPETITION:

Moonrise Kingdom, dir: Wes Anderson
Rust & Bone, dir: Jacques Audiard
Holly Motors, dir: Léos Carax
Cosmopolis, dir: David Cronenberg
The Paperboy, dir: Lee Daniels
Killing Them Softly, dir: Andrew Dominik
Reality, dir: Matteo Garrone
Amour, dir: Michael Haneke
Lawless, dir: John Hillcoat
In Another Country, dir: Hong Sangsoo
Taste Of Money, dir: Im Sangsoo
Like Someone In Love, dir: Abbas Kiarostami
The Angel's Share, dir: Ken Loach
Im Nebel, dir: Sergei Loznitsa
Beyond The Hills, dir: Cristian Mungiu
Baad El Mawkeaa, dir: Yousry Nasrallah
Mud, dir: Jeff Nichols
You Haven't Seen Anything Yet, dir:Alain Resnais
Post Tenebras Lux, dir: Carlos Reygadas
On The Road, dir: Walter Salles
Paradis: Amour, dir: Ulrich Seidl
The Hunt, dir: Thomas Vinterberg
Thérèse Desqueyroux, dir: Claude Miller (closing film, out of competition)
UN CERTAIN REGARD:

Miss Lovely, Ashim Ahluwalia
La Playa, dir: Juan Andrés Arango
God's Horses, dir: Nabil Ayouch
Trois Monde, dir: Catherine Corsini
Antiviral, dir: Brandon Cronenberg
7 Days In Havana, dirs: Benicio Del Toro, Pablo Trapero, Julio Medem, Elia Suleiman, Juan Carlos Tabio, Gaspard Noé, Laurent Cantet
Le Grand Soir, dirs: Benoit Delépine, Gustave Kervern
Laurence Anyways, dir: Xavier Dolan
Después De Lucia, dir: Michel Franco
Aimer A Perdre La Raison, dir:Joachim Lafosse
Student, dir: Darezhan Omirbayev
La Pirogue, dir: Moussa Toure
Elefante Blanco, dir: Pablo Trapero
Confessions Of A Chile Of The Century, dir: Sylvie Verheyde
11.25 The Day He Chose His Own Fate, dir: Koji Wakamatsu
Mystery, dir: Lou Ye
Beast of the southern Wild dir:Behn Zeitlin
OUT OF COMPETITION
Io E Te, dir: Bernardo Bertolucci
Madagascar 3: Europe's most wanted, dirs: Eric Darnelle, Tom McGrath
Hemingway & Gelhorn, dir: Philip Kaufman
MIDNIGHT SCREENINGS
Dario Argento's Dracula, dir: Dario Argento
Ai To Makoto, dir: Takashi Miike
65th BIRTHDAY FILM
Une Journée Particulière, dirs: Gilles Jacob, Samuel Faure
SPECIAL SCREENINGS
Polluting Paradise, dir: Fatih Akin
Roman Polanski: A Film Memoir, dir: Laurent Bouzereau
The Central Park Five, dirs: Ken Burns, Sarah Burns, David McMahon
Les Invisibles, dir: Sébastien Lifshitz
Journal De France, dirs: Claudine Nougaret, Raymond Depardon
A Musica Segundo Tom Jobim, dir: Nelson Pereira Dos Santos
Villegas, dir: Gonzalo Tobal
Mekong Hotel, dir: Apichatpong Weerasethakul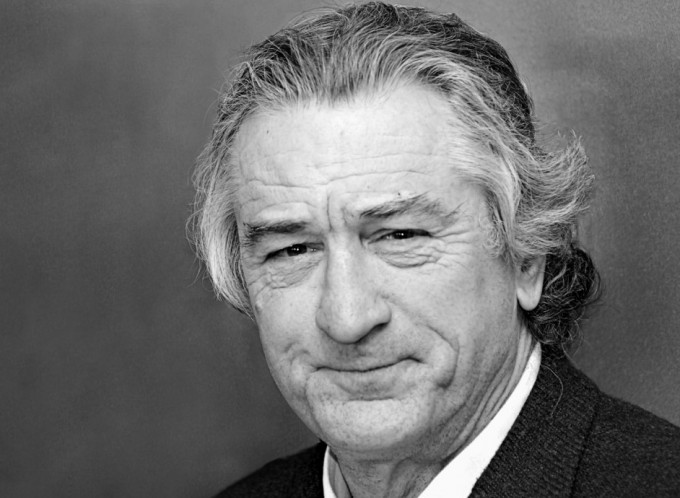 Robert De Niro and Michael Douglas have both officially joined the cast of new comedy project 'Last Vegas'.
Seemingly fusing the basic plot elements of The Hangover and Wild Hogs, the script from Dan Fogelman focuses on a group of four cantankerous older gentlemen competing over women in Las Vegas with predictably hilarious results.
Fogelman previously penned the scripts for Cars, Bolt and most recently Crazy Stupid Love. So that should give you some indication of what he considers to be hilarious results.
Infamous Hollywood Lothario Jack Nicholson had previously been rumoured to be in line for one of the leads, but it now seems unlikely he'll be involved. Perhaps that would have been too obvious a case of art imitating life.
According to Michael Douglas, Dustin Hoffman and Christopher Walken may fill the remaining two slots on the pensioner wolf pack. Although it seems both Hoffman and Walken may have scheduling issues which could stop them getting involved.