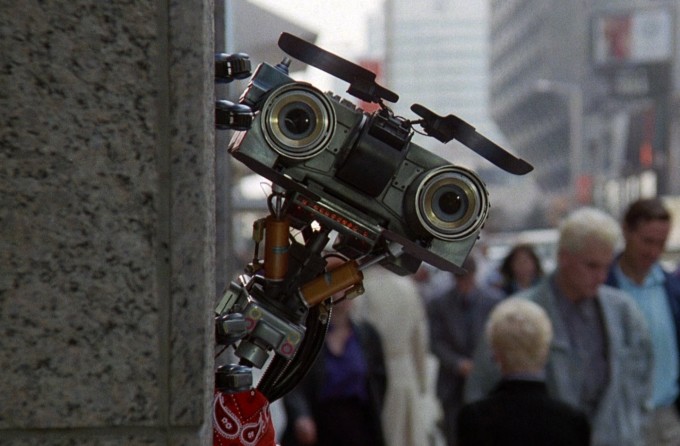 Breaking News of yet another modern update of a 80s sci-fi favourite,because apparently the mid-eighties is roughly when people stopped having original ideas.
Dimension Films' Short Circuit remake now has a writer attached to help Alvin and the Chipmunks director Tim Hill in his efforts to somehow get a CGI robot to look more convincing than the real robot from the original
The thankless task of re-writing the tale of an escaped government robot has been handed to Matt Lieberman, an assured graduate of the "Disney writers program". Although so far he's onlymanaged to actually write a straight-to-video Doctor Dolittle spin-off Tail to the Chief.
Apparently for now "Details of the new version are being kept secret."  This can be readily translated to mean they haven't figured out any obvious ways to improve or update the original just yet. But trust us Dr Jones we have our top people working on it. Top people
I suppose their probably trying to work out if they have the budget to get Robin Williams or if they're just going to have to settle for trying to convince Russell Brand it would be fun to have some saucy robot adventures for quick cash.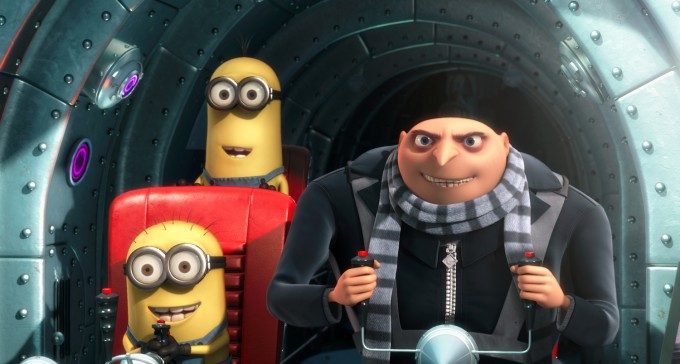 Future bond baddie Javier Bardem recently abandoned his voice acting duties in Dreamworks villainous animated sequel Despicable Me 2. But the latest news is that The Godfather himself Al Pacino will be now be joining the cast instead.
In Despicable Me,  Gru a struggling superhero of vague Eastern European origin voiced by Steve Carell, adopts three adorable orphans, prompting him to turn over a new leaf and realise there's more to life than just conquering the world.
Vicky Christina Barcelona star Bardem had been in negotiation to play a brand new threat called El Macho, who has a child called Machito. There's no word yet on whether Pacino is directly taking over that role, but given the state of the production schedule for the new film, there probably won't be much chance for any major script changes at this stage. Especially since the sequel is due out next year.
While there has been no confirmation on other casting just yet, we'd expect the likes of Russell Brand and Julie Andrews to return. Despicable Me 2 is currently set to arrive on June 28, 2013. You should have your army of minions put the date in your calendar for you.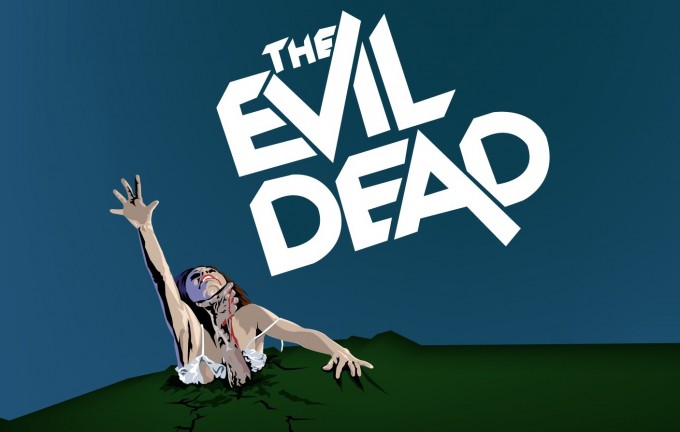 Lily Collins daughter of classic pop crooner Phil Collins and the bushy eye browed star of upcoming snow white flick Mirror Mirror recently jumped ship on planned Evil Dead Re-make, allegedly due to scheduling conflicts. Or perhaps due to a sudden realisation that rebooting a cult classic low budget horror franchise would not end well.
But don't panic, she's now reportedly been replaced by someone else you probably won't have heard of. Jane Levy previously seen in the American version of hit Brit TV show Shameless has now stepped into the ill-advised shoes of the film's lead role. She'll be playing Mia, a former drug addict trying to clean herself up in a remote woodland cabin but unfortunately encountering the forces of the dead, which are coincidentally quite evil.
Red Riding Hood actor Shiloh Fernandez has also apparently joined the Fede Alvarez directed reboot. No word on which character he'll be playing but it's a safe bet he'll probably look a bit like a smug gap model.
The original Evil Dead films were directed by Sami Rami (Drag Me to Hell & Spiderman trilogy) They followed wisecracking goofball hero Ash (played by b-movie legend Bruce Campbell) as he fought the foul armies of darkness armed variously with his bare hands, a shotgun and a high powered chainsaw.
The original trilogy is a masterpiece of inventive independent film-making, packed with schlocky self-aware horror humour. Sami Rami has spent years talking about making The Evil Dead IV, which would see Bruce Campbell return as Ash for a sequel that would continue the original story. How this remake affects that remains to be seen.
A successful reboot could re-invigorate the fan campaign for a fourth instalment, but a bad flop could kill any studio interest in the series once and for all.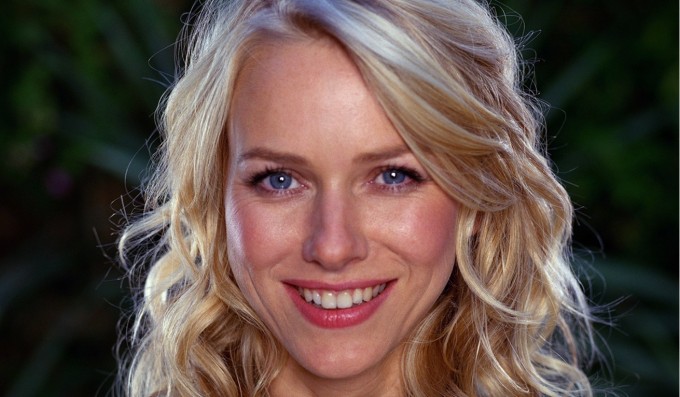 The Invasion director Oliver Hirschbiegel will be making a film about the late life of Princess Diana, and Ecosse Films today announced who will star as the lead: Naomi Watts. The biopic is called Caught in Flight, and it focuses on the last two years of Diana's life she had at last found true happiness for the first time.
On the casting, Watts gave the following extremely-prepared statement:
"It is such an honour to be able to play this iconic role – Princess Diana was loved across the world, and I look forward to rising to the challenge of playing her on screen."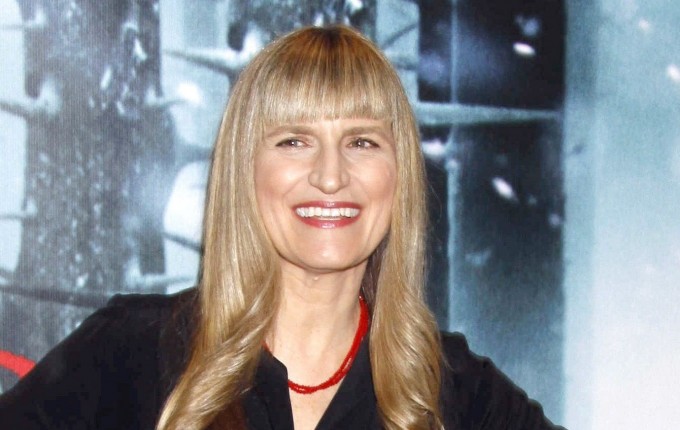 Catherine Hardwicke and Evan Rachel Wood made their big splash together in thirteen, now it looks like they might be teaming up again for erotic thriller Push.
Hardwicke co-wrote the screenplay and plans to direct. As for Wood, she's attached to star. No details yet about who she'll be playing as the only details that backers IM Global have released are that it's an erotic thriller set in the LA music world.
The company is about to start shopping the project around the European Film Market next week, hoping to drum up enough cash to get it made. If it does go into production, it'll see Hardwicke and Wood back on similar territory to Thirteen, which featured unflinching portraits of teenage drug use and sex. From the sounds of it, Plush will feature slightly more grown up characters, but still with lots of emotional manipulation.
Hardwicke last brought the world Red Riding Hood, and has since been developing a few projects, including novel adaptation Maximum Ride and boxing biopic Knockout. Wood, meanwhile, was last seen in The Ides Of March and TV miniseries Mildred Pierce.