John Williams Gets Brits Lifetime Achievement Award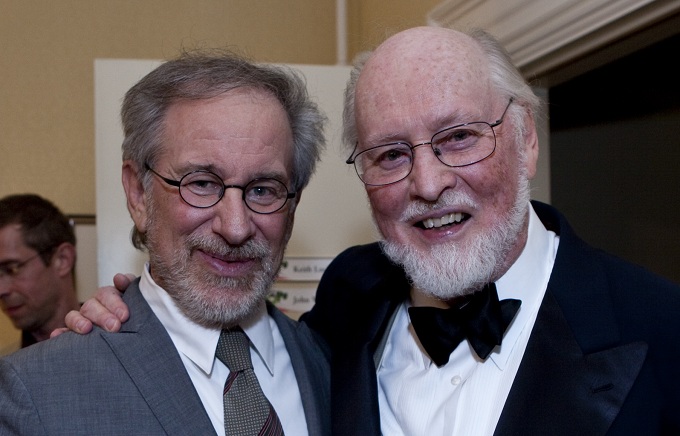 Composer John Williams has been honored with a lifetime achievement award at the Classic Brit Awards 2012 in a glamorous ceremony held in the Royal Albert Hall. The acclaimed composer is responsible for the soundtracks of over 10o movies, including countless cinema classics. His collaborations with George Lucas and Steven Spielberg in particular gave the world  the music of  Jaws, Star Wars, E.T., Schindler's List, Jurassic Park, Saving Private Ryan, War Horse and Indiana Jones. 
In a glittering career that has seen him nominated for an Academy Award more times than any other individual, he has won five Oscars alongside countless Grammys, Emmys and other tokens of acclaim. Speaking of the man who has provide the soundtrack to all but two of his feature films Steven Spielberg has previously said
"John certainly has the most considerable impact because his music immediately bypasses the brain and goes straight to your heart. That's the way he's always been… an amazing talent"
Although Williams couldn't attend in person to collect his lifetime achievement Brit award, he graciously accepted by video message in which he thanked his musical London friends and and quoted Rachmaninov
"Music is enough for a lifetime, but a lifetime is not enough for music"
In tribute the London Chamber Orchestra played a medley of his astonishing film scores. The masterful musical display included the triumphant opening of Star Wars, his ominous Jaws theme and magical tones of Harry Potter .