J.K. Rowling Writing Harry Potter Spin-Off Film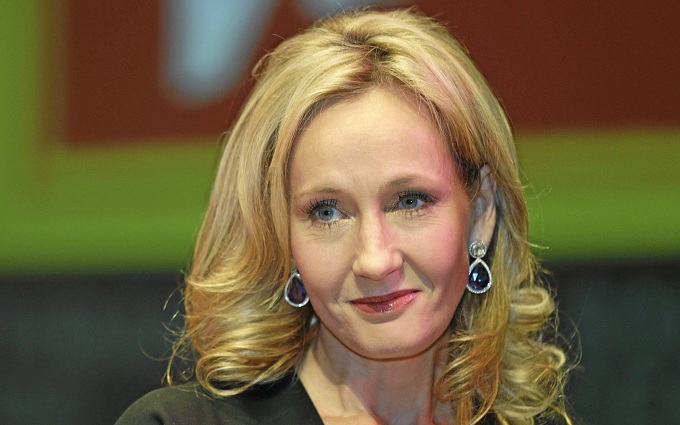 J.K. Rowling will officially make her screenwriting debut with Fantastic Beast and Where To Find Them, the first in a series of spin-off movies  set in the wider Universe of Harry Potter.
The new film is set about seventy years before the events of the previous Harry Potter movie saga and is based around one of the textbooks referenced in the previous book/film series.  The film will follow the adventures of the titular textbooks author Newt Scamander.
Explaining the perhaps unsurprising news that she would finally be helping Warner Bros magic more money out of the lucrative wizarding world, JK Rowling spoke in an official press release:
"It all started when Warner Bros. came to me with the suggestion of turning 'Fantastic Beasts and Where to Find Them' into a film. I thought it was a fun idea, but the idea of seeing Newt Scamander, the supposed author of 'Fantastic Beasts,' realized by another writer was difficult. Having lived for so long in my fictional universe, I feel very protective of it and I already knew a lot about Newt. As hard-core Harry Potter fans will know, I liked him so much that I even married his grandson, Rolf, to one of my favourite characters from the Harry Potter series, Luna Lovegood.

As I considered Warners' proposal, an idea took shape that I couldn't dislodge. That is how I ended up pitching my own idea for a film to Warner Bros.

Although it will be set in the worldwide community of witches and wizards where I was so happy for seventeen years, 'Fantastic Beasts and Where to Find Them' is neither a prequel nor a sequel to the Harry Potter series, but an extension of the wizarding world. The laws and customs of the hidden magical society will be familiar to anyone who has read the Harry Potter books or seen the films, but Newt's story will start in New York, seventy years before Harry's gets underway.

I particularly want to thank Kevin Tsujihara of Warner Bros. for his support in this project, which would not have happened without him. I always said that I would only revisit the wizarding world if I had an idea that I was really excited about and this is it."
Warner Bros have also already reassured fans that the new film will be accompanied by the usual array of video games, consumer products and online content.  Warner Bros will also be serving as worldwide distributor for the BBC television adaptation of her debut 'adult' fiction novel The Casual Vacancy.
Thus ensuring that even the muggles continue to help fill Warner Bros vault at Gringots Bank with all kinds of gold riches.