Gary Oldman & Tom Hardy reunite for Child 44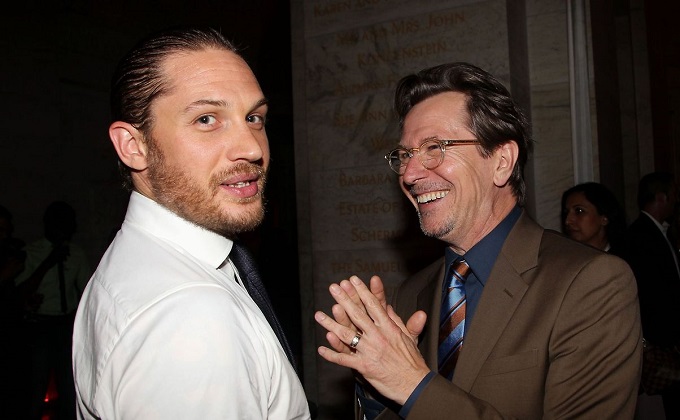 Gary Oldman and Tom Hardy have already starred together in The Dark Knight Rises, Lawless and Tinker Tailor Soldier Spy. Now the British acting duo have both signed on for new crime drama Child 44.
Safe House director Daniel Espionsa is taking charge of the soviet set thriller about a series of child murders. Oldman plays the chief of police while Hardy plays a young officer investigating the horrific crimes who finds himself falling under suspicion.
Rounding out an impressive cast Noomi Rapace will play Hardy's wife and Robocop star Joel Kinnaman will play an ambitious fellow officer.