Christina Hendricks Talks How To Catch A Monster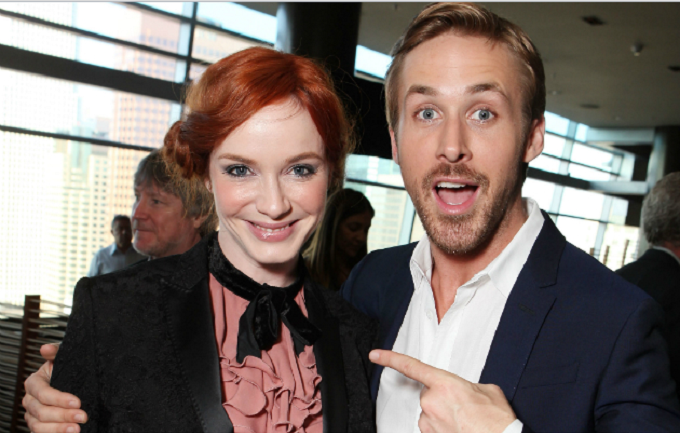 Ryan Gosling is directing his Drive co-star Christina Hendricks in How To Catch A Monster. The dark fairy-tale themed project will see the flame haired Mad Men beauty star as a single mother caught in a 'vanishng city', when her young son discovers a 'secret road leading to an underwater town' that could hold the key to their survival.
Now Christina has spoken about the project and her heroic single mother character:
"She is supporting two children and trying to provide a home for them and a place of comfort in a continuously harder place to be and I find myself working in this very surreal club that gets me into a sort of predicament, and in the meantime, these boys are off on their own adventures and they discover this underground city."
Explaining the initial attraction of the project, besides the obvious chance to reteam with her dashing Drive co-star, is a certain nostalgic vibe about the script and pre-production materials.
"I don't know what the exact budget is, but I think we've got a nice amount. I'm sure it will be incredibly clever, and Ryan already has storyboards and pictures of neighbourhoods and homes, and he's already collecting music for it… when you read it, it gives you the feeling, maybe, of a memory. Something from your childhood that you can't really pinpoint."
The end result of Ryan Gosling's much anticipated directorial debut will reach cinemas sometimes in 2014.