The Revenant Review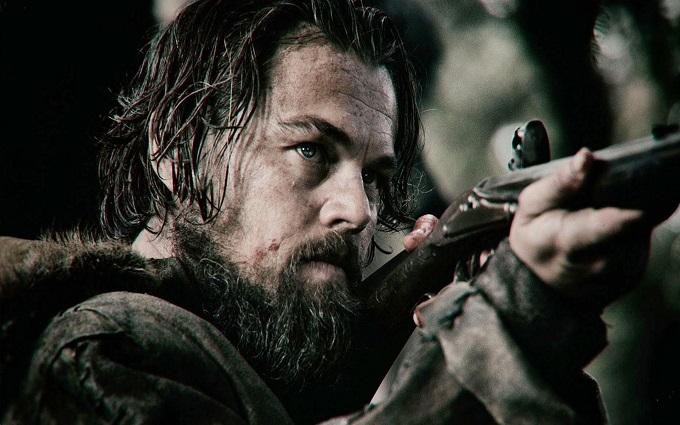 The Plot:
After a brutal bear attack a severely wounded 19th Century frontiersman Hugh Glass is betrayed by his own hunting party and left for dead in the inhospitable wilderness. He battles against seemingly impossible odds to survive and relentlessly track down those responsible across the deadly  wilds of North America.
The Good:
Directed with mesmerizing technical and artistic skill by Alejandro G. Inarritu, The Revenant is utterly deserving of it's critical praise and awards season hype. Inspired by actual events the film tells a uniquely realized tale of  determined vengeance in a landscape that is equally beautiful and terrifying. Leonardo Di Caprio impressively leads a magnificent ensemble cast featuring the considerable combined talents of Domhnall Gleeson, Will Poulter and Tom Hardy. Together they breath visceral life into a brutal world of the endless struggle between man and nature, life and death.
Di Caprio in particular looks virtually assured to achieve his long sought Oscar win for a performance of considerable physical sacrifice and actual suffering. The actor bravely endures deadly cold, disgusting raw foods, physical pain and unrelenting torments for his portrayal of Hugh Glass. Among all of his celebrated work The Revenant marks Di Caprio's most strikingly obvious attempt to cement his place in Academy history, with a deserving performance that showcases considerable human spirit triumphing over excruciating adversities.
Aside from its accomplished production values and gritty performances the film also deserves credit for its handling of the historical backdrop of violent tension between Native American tribes and ever expanding 'white' settlements. Avoiding clumsy stereotypes and oversimplifications the film does an excellent job of ensuring both sides of the conflict are depicted as equally capable of vengeful atrocities fueled by surprisingly similar justifications.
The Bad:
Squeamish audiences may find the brutal violence of this era of human history particularly hard to stomach at times. The film's notoriously excruciating bear attack is just one memorable moment of  bloody mayhem among so very many. From the film's opening scenes the threat of truly grisly violence is never far away. No doubt uncomfortable viewing for many, the film takes dramatic credibility but little pleasure from its painfully realistic depiction of human suffering.
Though the film's astonishing landscape of desolate snow drenched wilderness is beautifully captured on camera, the dialogue free isolation makes the film's already lengthy running time feel somewhat more demanding. There is an undeniable bleakness to every aspect of the story  which may leave audiences feeling more drained and emotionally exhausted than satisfied or in any way comforted.
The Ugly Truth:
The Revenant is a visually breathtaking tale of survival set against a savage backdrop of the violence of man and the daunting challenges of untamed nature. Leonardo Di Caprio is on astonishing Oscar worthy form yet again in a film deservedly praised for its undeniably determined vision. Equally beautiful and horrific the film grips audiences attention despite a lengthy run time and the long absence of dialogue.
Review by Russell Nelson