The LEGO Batman Movie Review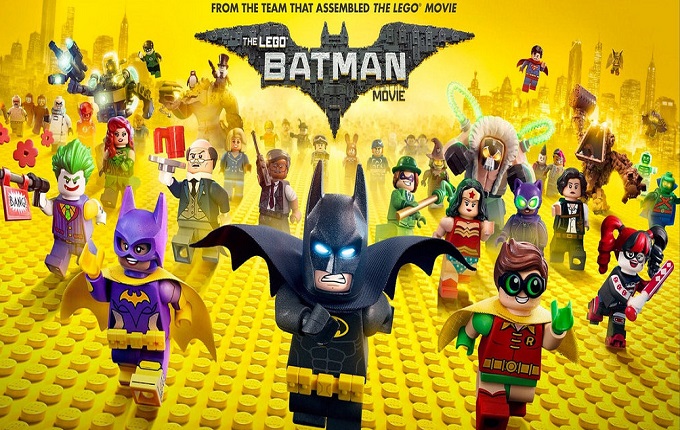 The Plot
In LEGO Gotham Batman finds his comfortable existence of single handily saving the city interrupted when the Joker's latest scheme sees all the familiar villains suddenly out of action. Meanwhile he has to deal with a hotshot new police commissioner and the boy Bruce Wayne accidentally adopted.
The Good
In the LEGO Movie Will Arnett's boastful hard rocking Batman was an unexpected delight. It's rare that supporting comedy figures are so instantly popular that they are immediately given their own starring vehicle. The resulting Lego Batman film has the same glorious visual style as the eye catching Lego movie, which turned the universally popular children's toy into big screen delight.  In addition to an immensely fun and colourful visual appeal, the new film in the rapidly emerging Lego Franchise share much of the same playful comedy tone that made the Lego movie such a sure-fire hit with fans of any age.
The LEGO Batman Movie manages to strike a pretty perfect balance, combining frequent nods to the rich comicbook and cinematic history of the Batman franchise with an entirely original take on DC's most famous creations. The team behind the film succeed in integrating all the familiar characters and gadget packed Batman action with the unique properties of the even more wildly imaginative LEGO universe. As with the very best parody there's also a strong undercurrent of affection for the character that will be shared and appreciated by fans.
Leading man Arnett remains a magnificent vocal fit for the costume clad role, using his trademark flare for hilarious delusional narcissism to create the perfect parody of the iconic bat suited billionaire vigilante. Watching him dispatching villains whilst performing his own hard rocking theme songs is pure ridiculous joy.
The rest of the film's vocal stars are all equally familiar and well-chosen talents. Michael Cera is a perfect foil for his Arrested Development co-star Arnett's bluster, playing a wide eyed and eager to please young Robin. Rosario Dawson does a good job of playing a frequently exasperated New Police Commissioner Barbara Gordon and Zach Galifianakis has plenty of fun playing an emotionally fragile Joker who really just wants Batman to give him some proper attention. Finally Ralph Fiennes lends some authentic British pomp to Batman's long suffering man servant Alfred.
Enjoyable comedy performances, and constant laugh packed action consistently maintains the attention of audiences of any age. A somewhat spectacular action climax featuring musical numbers and cameos from some unexpected characters is just one of the treats the film offers Batman and LEGO fans.
The Bad
The harshest of critics might suggest that Arnett's arrogant Batman parody is effectively an entirely one note joke. While Arnett no doubt excels at this kind of humour, lampooning misplaced egotism, it's fair to say for much of the film he's treading in very familiar waters. Though undeniably a good fit for this Batman send up, it is definitely the same comedy stich that Arnett has offered up in Arrested Development, Bojack Horseman and just about every big screen cameo he's turned in. Though a welcome and often scene stealing delight in small doses of ensemble casts or episodic TV, it's fair to say that those that aren't so impressed by it will find it harder to tolerate in full feature length glory.
The Ugly Truth
The LEGO Batman movie serves as both a magnificent expansion of the newly created LEGO cinematic universe and playful comic book homage. Young fans and older Batman devotees alike will equally enjoy the experience.  The film also serves as a total antidote to the increasingly drab and dreary world of Zach Synder's live action DC Universe.
Review by Russell Nelson