The Hateful Eight Wins Capri Festival Awards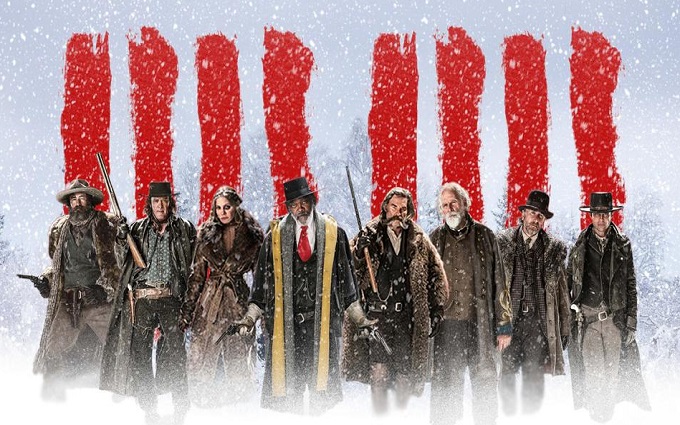 THE HATEFUL EIGHT took the Capri Hollywood Film Festival by storm, being awarded four major honors. The festival, which is in it's 20th year, named writer/director Quentin Tarantino's eighth film Best Movie. Additionally, Samuel L. Jackson and Jennifer Jason Leigh were awarded Best Actor and Best Supporting Actress, and legendary composer Ennio Morricone received the prize for Best Musical Score.
Critically-acclaimed romantic drama CAROL also received special recognition from the festival, getting awarded Best Adapted Screenplay for writer Phyllis Nagy and Best Production Design for Judy Becker. CAROL's three-time Oscar-winning costume designer Sandy Powell was given the Legend Award.
Reacting to the success of The Hateful 8 Harvey Weinstein said:
"Quentin Tarantino and the entire team from THE HATEFUL EIGHT are beyond thrilled to have been acknowledged in such a big way from the Capri Hollywood Film Festival. He is a massive fan of Italian cinema, which he often pays homage to in many of his films. I believe that this fantastic accolade is the beginning of the road to the Academy Award Best Motion Picture nomination that Quentin thoroughly deserves."
Collecting her best actress award Jennifer Jason Leigh added:
"The experience of being in one of Quentin's films and a part of this phenomenal cast was rewarding in and of itself, but to be honored by such an incredible institution as the Capri-Hollywood Film Festival makes it all the more meaningful," she said. "Pascal Vicedomini and the entire organization have made this event a pillar of the awards season, and I am flattered beyond words to be recognized by them this year."
THE HATEFUL EIGHT is due for release in the UK on January 8th 2016. The film debuted in the U.S. on Christmas Day on 100 screens in 44 cities in a special limited release, which features an extended version of the film shot and exhibited in the exceedingly rare Ultra Panavision 70mm. Since opening nationwide on December 31st, it has grossed an impressive $30.56M at the domestic box office.