The Croods Gets A Sequel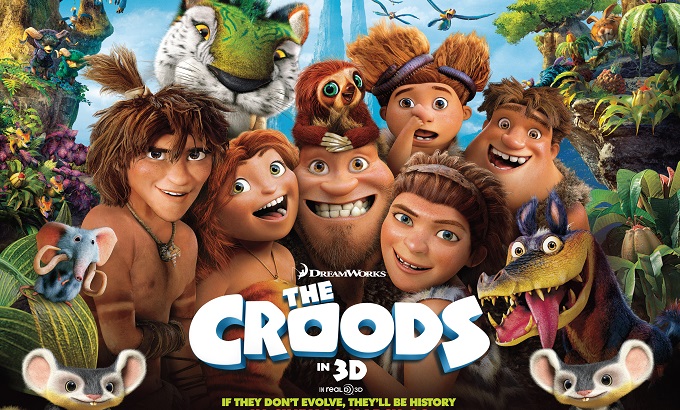 Dreamworks animated adventure about a dysfunctional prehistoric family of cavemen The Croods has successfully hauled in over $387 million worldwide. In a move surprising nobody but perhaps delighting small children the studio has now confirmed there will be an inevitable sequel.
Co-writers/directors Kirk De Micco and Chris Sanders are both officially attached for the sequel but the cast remain to be confirmed. The first film starred the collective vocal talents of  Nicolas Cage, Emma Stone, Cloris Leachman, Catherine Keener and Ryan Reynolds. 
A catchy pun packed title is yet to be revealed for the cartoon follow up. Expect it to be something subtle and sophisticated, perhaps along the lines of The Croods 2: Getting Crooder.