Spooks: The Greater Good Review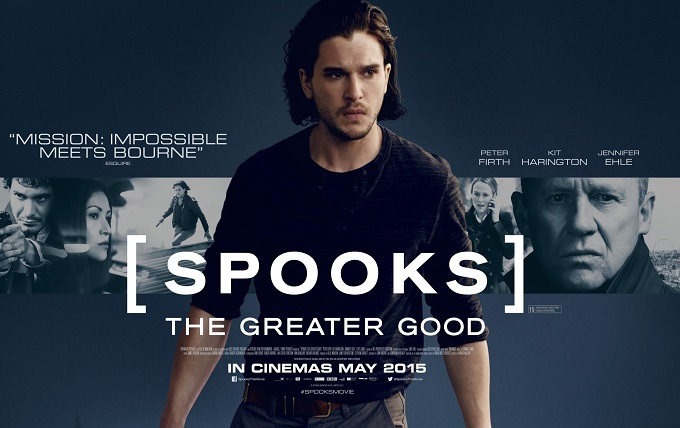 The Plot
After a terrorist escapes custody, ex MI5 agent Will Holloway (Kit Harrington) is brought in to track down the former disgraced head of MI5 Harry Pearce (Peter Firth) in order to stop an imminent attack on London.
The Good
Last seen on our TV screens nearly four years ago, the hit BBC spy thriller is back, only this time in cinematic form. While elements of the show still seem to be in this new story, The Greater Good focuses on Game of Thrones' Kit Harrington, playing an, until now, unseen and unheard of character Will Holloway, who seems to be the only man Harry Pearce can trust.
While the show was indeed a huge hit with the BBC, this latest cinematic outing succeeds in making sure that newcomers aren't completely lost. The Greater Good brings a well shot and action packed british spy thriller which could be put up to the likes of the Bond films, albeit with a smaller budget. Though this budgetary limit of staying in the UK for the storyline gives Spooks something that the Bond films don't have the privilege of doing. While it's certainly lovely to see Bond go galavanting off to exotic countries for half the film, in Spooks we're trapped in dreary, rainy Britain, (save for one scene in Germany) and yet it still holds up and gives the same amount of beautiful cinematography we've seen in the likes of Skyfall. Harrington and Firth, meanwhile, make a good on screen duo while David Harewood, Lara Pulver and co. fill out the background as the constantly bickering MI5 suits.
The Bad
Unfortunately, The Greater Good doesn't appear to bring anything particularly new or extremely interesting to the screen. While this perhaps helps make it more accessible to audiences who aren't accustomed to the original show, the plot feels at times like a slightly glorified extended episode, which may have been more popular as an event show much like 2013's Doctor Who 50th anniversary special.
As one of the aforementioned uninitiated, ironically The Greater Good became a slight let down precisely due to the fact that it was too easy to follow. At no point is there any real confusion as to the characters or back story which had been built up over ten series. Leading us to wonder why even bother tying in the Spooks name at all…
The Ugly Truth
Spooks: The Greater Good serves the purpose of a well made british spy thriller and proves we don't need to be given exotic landscapes to get a good action movie. Though it fails to feel particularly cinematic in terms of its storyline, at least it has the cinematic look about it.
Review by Johnny Ellis