Sing Street Review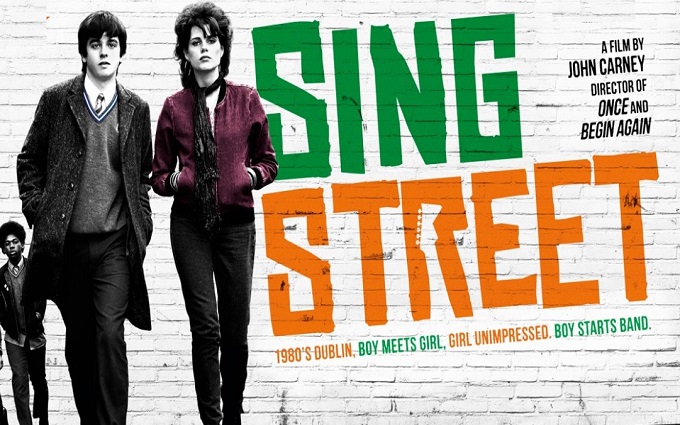 The Plot
 In 1980s Dublin, Conor (Ferdia Walsh-Peelo) escapes his strained family life by starting a band to impress the mysterious Raphina (Lucy Boynton)
 The Good
 Writer/director John Carney (Once, Begin Again) revisits Dublin in his third feature length film, with the music and madness of the eighties as the backdrop. Sing Street captures the essence of the music of the era perfectly while introducing a collection of original songs that fit in just as flawlessly. Slotting between excerpts from bands like Duran Duran, The Cure and The Jam we have songs with such captivating titles as 'The Riddle of the Model', 'Brown Shoes' and the toe tapping 'Drive It Like You Stole It' from the titular school band, Sing Street.
As with Carney's previous films, the music is one of the most important aspects of Sing Street. While he doesn't necessarily capture the same magic he found with Once, Sing Street's music is a step up from the last attempt in Begin Again, and is amplified by the strong central performances. Ferdia Walsh-Peelo and Lucy Boynton have a wonderfully realistic and raw chemistry , bouncing off each other seamlessly. The same goes for Walsh-Peelo and Jack Reynor as his on-screen older brother and teacher of all things music, Brendan, while they lock themselves away from the constant fighting between parents Aiden Gillen and Maria Doyle Kennedy. One of the films best scenes comes from a small and intimate moment between the two siblings and their sister, Ann (Kelly Thornton) as they dance together in the confines of Brendan's room.
The rest of the support cast, made up mostly of Conor's school/band mates bring their own touches to the story with Ben Carolan's Darren bringing some good laughs as the band producer/music video director while Mark McKenna's Eamon giving off hints of John Lennon about him as Conor's co-writer. Carney's ability to bring together this list of relatively unknown young actors and pull off a joyous and at times moving story is more than enough to keep his name in your memory in future, if Once didn't already do that for you.
The Bad
The only slight downside to Sing Street involves it's thought provoking ending. Without giving too much away, it's certainly a climax that will either work for you or not. Either way it will still hang in your memory long after the credits roll.
The Ugly Truth
John Carney brings another selection of catchy music and adds a genuinely heartwarming story with the help of cast of relatively unknown names. Sing Street will burrow itself into your head and will undoubtedly make you pleased it has.
Review by Johnny Ellis