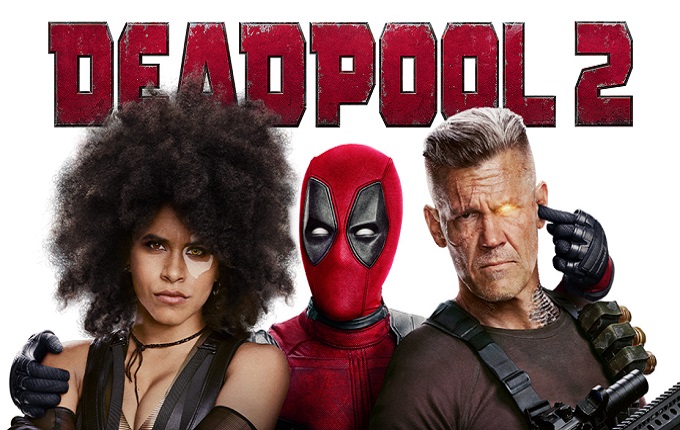 The Plot
Indestructible, foul mouthed and morally flexible anti-hero Wade Wilson aka Deadpool finds himself very reluctantly caught up in a messy series of blood soaked events that pits him against fellow mutants, time travelling super soldiers and common decency.
The Good
Ryan Reynolds remains the perfect human embodiment of Marvel's most gleefully anarchic creation. After failed attempts and a long wait in development hell the first Deadpool film saw him finally deliver on what fans always knew was going to be a very special combination of raw comedic charisma and ultra-violent mayhem. Reynolds unashamedly relishes the role and is once again relentless in doling out wise cracks and maniacal buffoonery. His abundant enthusiasm makes him the most enjoyable foul mouth machine gun you can imagine. While sequels tend towards diminished returns he at least has lost none of his shameless potency.
Expanding the Deadpool universe to include fan favourite characters like luck powered Domino and time travelling hard ass Cable  goes a long way to making this sequel an even more worthwhile crowd leaser. Josh Brolin does a good job of playing the surly cyborg straight man to Wade Wilson's relentless provocations. Likewise the much debated casting of Zazie Beetz proves effective. Her Domino may look a little different than the iconic comic book incarnations but it's otherwise hard to fault her suitably smug and self-assured performance.
Without spoiling any of the less advertised surprises the sequel continues to pack plenty of in jokes and 4th wall breaking delights into a generally action packed trail of death and destruction. Familiar faces from the first film make welcome returns and all of the new additions serve to set up memorable moments. Those that loved the first film will no doubt welcome a super-sized second helping which sticks to much the same template.
After an attention grabbing opening the film at times flails erratically on its way to a final third that delivers many of the film's more satisfying comedic punches and delivers the winning combination of characters that just might be enough to carry the franchise forward for further misadventures.
The Bad
The first big screen outing for Deadpool was a long awaited delight that provided a perfect antidote to the increasingly serious and decidedly family friendly comic book blockbusters. Unfortunately it's tough to stretch that novelty factor into a second film. Audiences are already less easily shocked and know exactly what to expect from Deadpool's distinctive dark comedy. While as expected Deadpool 2 throws plenty of CGI blood, one liners and new characters at audiences; this clearly improved budget can't quite buy back the novel impact of Deadpool's modest but well-crafted debut.
As an unlikely franchise Deadpool has plenty of slapstick sadism and knowing in jokes to dish out, where it falls a little short is in finding an urgent and coherent plot to tie things together. It's obviously ironically hard to offer up fresh character arcs, new faces and more elaborate action sequences without resorting to the very blockbuster clichés Deadpool so wilfully seeks to lampoon.
The Ugly Truth
Deadpool 2 gives fans of the first film another chance to bask in the gleeful glory of Ryan Reynolds perfect casting. It also adds a shamelessly pumped up budget, expanded cast and plenty of senseless comedic violence. While far from perfect, or nearly as unexpected as its underdog predecessor, it's a mostly satisfying slice of madcap mayhem.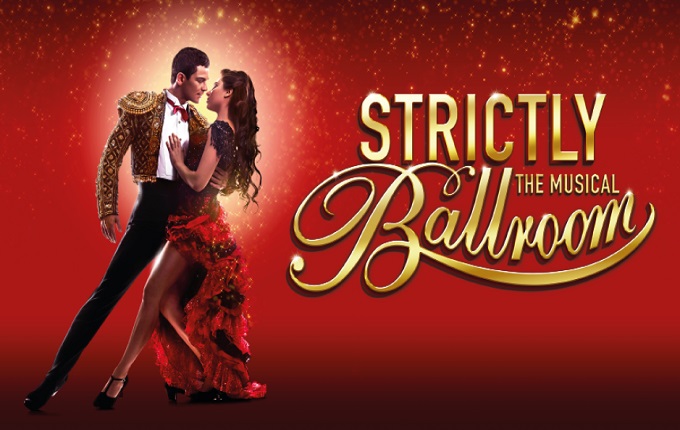 The Plot
A talented but arrogant ballroom dancer finds himself without a partner and shunned by the stifling rule makers when he dares to dance his own imaginative new steps while competing. Forming an unlikely team with a left footed amateur dancer, the mismatched pair set out to change the sequin clad world of ballroom dance forever.
The Good
Strictly Ballroom the musical is based on the cult classic film that opened Baz Luhrmann's iconic Red Curtain trilogy and introduced the flamboyant director to global audiences. Preserving all of the visual charm and musical magic of the big screen version, this new musical is an absolute delight, transferring the all the film's most iconic characters and moments effortlessly to stage.
From its opening moments this production sweeps audiences away in a tsunami of sequin soaked charm. Oscar winning costume designer Catherine Martin has recreated all the iconic style and camp glamour of the original film production. Every moment on stage drips with glitter and an unashamed explosion of colour. The shows dance numbers are a twirling rainbow of extravagant ruffles, slick cat suits and comically bouffant hair. There is an undisputed charm to the show's ostentatious silliness. It's simply impossible not to be won over by the look and feel of a world that is so uniquely fancy and fun.
Of course music is essential for dancing and this musical boasts all of the iconic songs that made the original film such a memorable pleasure. Will Young does a simply magnificent job breathing life into each classic track. His renditions of songs such as Love Is In The Air are breathtakingly brilliant. Backed by a skilful live band he is a reliable one man jukebox. His performance as the moustachioed compare leading audiences through the story with gentle narration is equally accomplished and welcomed.
The shows two leads are both equally sensational in demanding roles that require emotional range and dancing perfection in equal measure. Jonny Lambe is a perfect fit for Scott Hastings, the fleet footed wannabe dance champion with undeniable natural charisma but a self-destructive chip on his shoulder. Likewise Zizi Strallen is amazing as Fran, the dowdy and downtrodden dance studio lackey finally stepping out of the shadows and into a transformative spotlight.
It's impossible to heap enough deserved praise on both these relentlessly talented performers. Their abundant chemistry and dramatic evolutions gives the production heart and subtly beneath all its glitzy ballroom diva antics. A stellar supporting cast also add plenty of laughs along the way, making this show the near perfect combination of everything people hope for from West End entertainment.
The Bad
While there's little negative that can possibly be said about this truly five star production, obviously the shows flamboyant kitsch visuals and unashamed dancing passion won't appeal as much to those that hastily reach for the remote to change the channel whenever Strictly Come Dancing comes on TV. For everyone else with a less sullen and cynical demeanour, this show remains sensational fun.
The Ugly Truth
Audiences will fall helplessly in love with this audaciously wonderful new addition to the West End. Fans of the original film and newcomers alike will be caught up in a magical world of sequins, song, love, laughter and dance. An astonishingly brilliant cast, iconic songs and charmingly camp visuals make this a truly five star night of theatre magic.
Review by Russell Nelson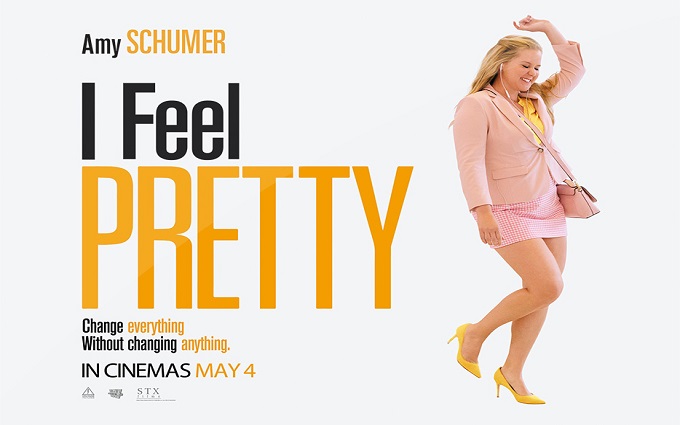 The Plot
Renee Bennett is a woman struggling with self-doubt and physical insecurity who finds her career, friendships and love life dramatically transformed when an accidental blow to the head leaves her suddenly convinced of her own 'undeniable beauty'.
The Good
I Feel Pretty is a watchable guilty pleasure that demands little from audiences other than casual attention and mild amusement. It's also clearly a massive improvement on Schumer's poorly reviewed recent Netflix stand up special. Further proof that Schumer is at her comedic best in cringe inducing situational comedy as opposed to when she's left on stage alone for a lengthy crass monologue.
Those that appreciate Schumer's typical self-deprecating antics will no doubt enjoy seeing her dive enthusiastically into another bucket of big screen shame. The wince inducing embarrassment of her slapstick physical comedy is at times excruciatingly awkward and legitimately amusing.
An enthusiastic and competent supporting cast also helps ensure that the film remains effortless viewing. Providing a steady backdrop of people and situations for Schumer to be humiliated or empowered by. Rory Scovel in particular does fine work as an understated and refreshingly plausible love interest for Schumer's character, giving the film so much needed sweetness and heart.
The Bad
Like almost all of Amy Schumer's past comedy offerings I Feel Pretty is an awkward combination of crude slapstick and wildly contradictory social messages. The fact that entire film opens with a joke centred on her vagina sets a trademark tone that obviously won't have universal appeal. Though in truth the film is actually at its most watchable and amusing when it sticks to shameless pratfalls. It's the film's confused attempts at social commentary and moral subtext that have predictably attracted the fiercest criticism.
The film's central premise has prompted inevitable comparisons with Jack Black's 2001 comedy effort Shallow Hal. That film saw his looks obsessed character hypnotised to only see inner beauty, leaving him with a comically skewed perspective on how attractive people physically are. Given well documented allegations of plagiarism and 'joke theft' that have dogged Schumer in recent years it's perhaps especially unfortunate that I Feel Pretty has been so swiftly dismissed as 'unoriginal'.
The biggest problem is that the chronic punchline of I Feel Pretty is essentially how 'delusional' Schumer's newfound arrogant self-confidence is supposed to be.  Audiences are expected and fully encouraged to laugh at the 'brain damaged' disconnect between Schumer's unchanged appearance and her overly inflated self-pride.  The film can't claim to offer a body positive message behind this trick of self-confidence because it's overwhelming greeted with confusion, mocking and amusement by the other characters Schumer encounters on screen.
This has long been a fundamental problem with Schumer's brand of aggressively self-deprecating humour. It's impossible to deliver a sincere message about empowering self-confidence whilst relentlessly degrading yourself. Schumer's comedy has a deeply schizophrenic quality that directly relies upon the very social, sexual and physical stereotypes that it claims to challenge.
Ironically the plot of Schumer's previously abandoned live action Barbie movie was supposed to feature her leaving the Supermodel perfection of Barbieland and confronting body image issues in the real world. It's hard to avoid the sense she was hastily attached to the first script available that featured the same themes. Whether it's a product of Schumer's self-crafted 'brand' or Hollywood pigeonholing her remains unclear.
The Ugly Truth
I Feel Pretty is a predictable comedy effort that manages to produce at least a few genuine laughs amongst a mostly muddled mess of meditations on body image and self-confidence. Though made with presumably good intentions and easy viewing, the film generally misses it satirical targets.
Review by Russell Nelson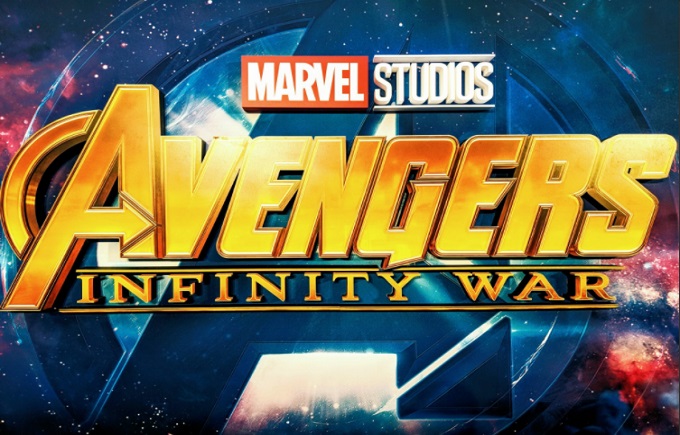 The Plot
Almost every hero from Marvel's vast cinematic universe are drawn together to face the ultimate threat to the Universe from god like supervillain Thanos, a seemingly unstoppable foe determined to obtain absolute power over the cosmos with apocalyptic consequences.
The Good
Marvel's game changing creation of a fully integrated cinematic universe incorporating their entire vast archives of mighty heroes and sinister villains reaches a dramatic crescendo in Infinity War after over a decade. It's simply impossible to understate just how well Marvel has succeeded in the daunting task of bringing each iconic character to life while also fully integrating them into an ongoing connected story. It is an act of world building on a truly unprecedented and miraculous scale.
Gathering together countless iconic characters Infinity War offers an endless array of novel interactions between them, adding up to blockbuster action unlike anything fans have seen before. It's pure comic book heaven to finally see Tony Stark, Doctor Strange, Star Lord and Spider-Man trading quips side by side in the same film. When the Avengers first assembled that marriage of combined acting talents added up to simply awesome levels of screen presence. Infinity War yet again raises that bar even higher. Each character has distinct individual arcs and these are only brought more vividly to life by the interactions between them. Seen in combination it becomes clear just how much core characters have grown during the franchise and how quickly new characters have established themselves as equally important.
The Guardians of The Galaxy were initially viewed as Marvel's most obscure and audaciously original addition to its cinematic universe. In hindsight they are actually one of the most vital components at the heart of the MCU's biggest story arc. The Guardians not only helped expand the Marvel universe in weirder cosmic directions, it also provided a perfect comedic counterpoint to the darker and occasionally sullen tone adopted by other characters. Infinity War takes full advantage of that invaluable comedic charm, with Chris Pratt and Dave Bautista in particular on undeniably scene stealing form throughout.
The film readily relies on the Guardians to not only offset the film's more heart-breaking moments with laugh out loud respites, but also to carry the bulk of responsibility for adding depth and purpose to god like villain Thanos.
Under director James Gunn's the Guardians films have perfectly slipped surprising emotional depth in amongst wisecracking intergalactic action. It's brilliant to see Infinity War follow that pattern, with Zoe Saladana's Gamora and Bradley Cooper's Rocket in particular taking their performances to even more soul searching levels.
Josh Brolin also deserves special praise for his portrayal of Thanos. Having been teasingly introduced across several past films his character's awe inspiring power is finally fully unleashed in Infinity War, providing the ultimate adversary for all the collected Marvel heroes. Due to Brolin's skill and flawless visual effects, it's easy to forget that his performance is a work of CGI and motion capture magic.
It's surreal to observe just how effortlessly Marvel can make a full CGI character the centre of its entire universe whilst DC can't even manage to get rid of Henry Cavill's facial hair. While it's perhaps cruel to make such obvious comparisons, it's also helpful in assessing just how spectacularly well Infinity War succeeds to compare its minor flaws with just how bad the hot mess of DC's hastily assembled Justice League was.
Avengers Infinity War raises the bar yet again for Marvel, pumping up the stakes for characters and audiences while setting a perfect stage for next year's climactic conclusion. It will be an agonising wait for part 2, but at least it gives fans time to digest and celebrate Infinity War and everything Marvel have given us.
The Bad
While Infinity War is often brilliant it does also occasionally suffer from the incredible burden of having to hastily introduce so very many characters to both audiences and each other; whilst simultaneously trying to explain and advance a sprawling plot as big and complex as the Universe itself. With so very many strands of storytelling to tie together after a decade of disparate adventures it's a constant challenge to give each character their 'moments' during this long awaited climax.
While the film undeniably succeeds in so many ways it is sometimes a little fractured as it swiftly jumps literally from one side of the universe to the other. More casual viewers of the Marvel movies may also find themselves occasionally overloaded with information and less rewarded than those dedicated fans who have an intimate knowledge of all of Marvel's past big screen outings. As a specific example anyone who missed the superb Thor Ragnarok will struggle to keep up with Infinity War's starkly dramatic opening moments.
Predictably some fans may also feel agonised by the fate of both individual characters and the wider MCU, but it's important to remember that this is merely the first half of a two film journey, with next year's as yet untitled sequel undoubtedly addressing many of the uncertainties and anxieties likely to be left by this first chapter.
The Ugly Truth
Avengers Infinity War is a satisfyingly vast and epic super hero adventure that seamlessly brings the wondrous Marvel cinematic universe together in even more profound and poignant ways than any film to date in the decade long franchise. Infinity War demands immediate and repeated viewing as many fans will find it takes time to process everything that happens and all of the seismic shifts that take place in the MCU.
Review by Russell Nelson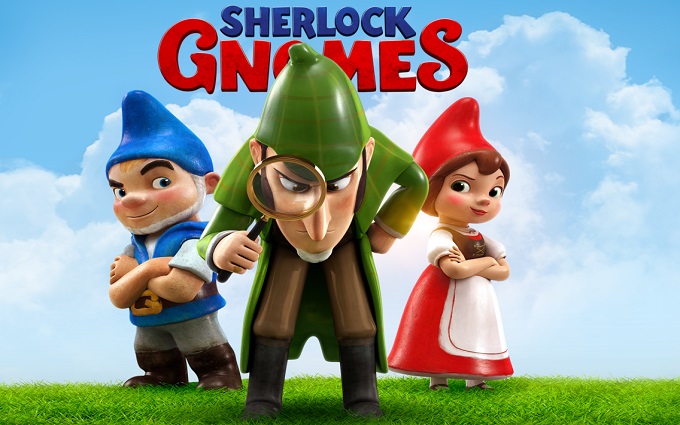 The Plot
Gnomeo & Juliet have moved to London and have a new garden home. While they're busy navigating their relationship and new roles as leaders of their combined Gnome family, tragedy strikes as Garden Gnomes across London suddenly disappear. Fortunately Gnomeo and Juliet cross paths with the world's most brilliant team of ornamental detectives Dr Watson and Sherlock Gnomes.
The Good
Sherlock Gnomes represents a significant change in style and genre from Gnomeo and Juliet's first adventure, switching gears from romantic comedy into outright action adventure. Borrowing the classic template of the greatest detective stories the film fuses it playfully with colourful animation and daft Garden Gnome antics.
Sherlock Gnomes voice cast is a sheer embarrassment of riches with returning stars James McAvoy, Emily Blunt, Stephen Merchant, David Walliams and Ashley Jensen taking their place alongside the added talents of Mary J. Blige, Chiwetel Ejiofor and Johnny Depp.
Superstar Depp is often celebrated as one of the most whimsically versatile character actors. This time yet again. His recognisable vocal charms make Sherlock Gnomes a credible character and not just a bad pun. Depp perfectly captures Sherlock's defining characteristic blend of refined illuminating charisma and flagrant arrogance. The combined vocal talents of an enthusiastic cast help inject some genuine emotion in spite of the unapologetically cartoonish visuals.
The film's colourful Gnome world is perfectly complimented by a frequently toe tapping soundtrack comprised of classic Elton john material and original songs. Executive producer Elton John generously once again gifts the film a free reign over his impressive back catalogue and helps provide new songs alongside the reimagined hits. The soundtrack quality is so high that it elevates the consistently elevates the overall appeal of the film.
Sherlock Gnomes is both mischievously silly and endearingly innocent. There's something comforting about a film aimed at a young audience that doesn't feel the need to cram in heavy handed adult themes or heart-breaking life lessons. Garden Gnomes are such a perfect symbol of kitsch childish fun that it would be a terrible mistake to abandon that welcome silliness. Thankfully this film knows exactly how to delight young fans.
The Bad
Those that weren't immediately won over by the first film's barrage of Gnome based gags and heavy reliance on silly slapstick and puns won't necessarily find this new adventure sufficiently different to change their mind.  The film's cartoonish visuals and frequent silliness is aimed most squarely at a mostly younger audience. While not lacking in charm it's fair to say that overall the film lacks the kind of layered emotional complexity that Pixar and Disney consistently manage to offer adults.
The film's catchy soundtrack and energetic vocal performances don't change the fact that endless reimagining's of Sherlock Holmes stories are becoming increasingly overly familiar. Sir Arthur Conan Doyle certainly would never have imagined seeing his iconic creations transformed into animated garden ornaments. We'll never know for certain whether he would have approved of this most unlikely transformation or merely have been mortified.
The Ugly Truth
Sherlock Gnomes is a brightly coloured and action packed romp through London's iconic landmarks and a fun detective adventure. A talented voice cast and a magnificent soundtrack make the film an easy watch for patient parents and delighted kids.
Review by Russell Nelson