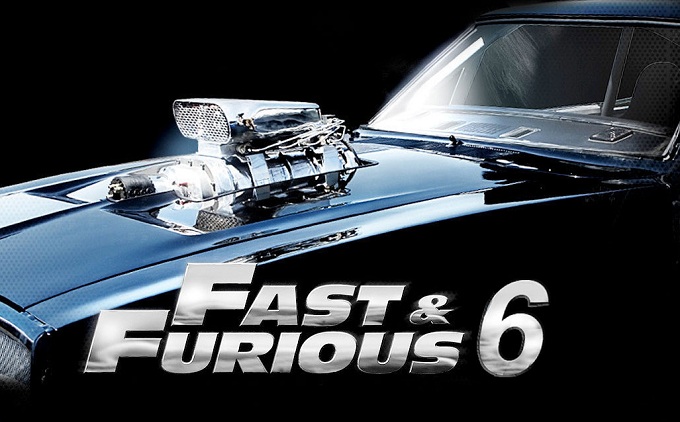 The Plot:
Agent Hobbs decides to fight fire with fire by enlisting the help of outlaw Dominic Toretto and his team of legendary street racers to bring down a former Special Ops soldier Owen Shaw who is leading a unit specializing in vehicular warfare on a crime spree across the globe.
The Good:
Over six films the Fast and Furious franchise has entirely recovered its original cast and gradually evolved into a unique blockbuster brand of high speed heists and action adventure.  The series has driven itself thousands of miles away from the speed racing themed Point Beak remake it started as. It now arrives in London for a sixth outing with a well-established blueprint for emphatic box office success.
The winning Fast and Furious formula remains fairly simple but consistently effective. It's an expensive array of supercharged supercars driven beyond the limits of physics by attractive people, with the help of a good soundtrack and reasonable CGI. Groomed over the past five films the distinctive style of the high octane vehicular action is now as polished and overblown as it ever will be.  The stunts may be ludicrously larger than life, but it's at least in keeping with the tongue in check comedic tone of the latest film.
Thankfully Fast and Furious 6 is knowingly silly rather than just accidentally hilarious. It plays unashamedly for laughs and milks its best comedic assets like the Rock and Ludacris for all they're worth. That comedy combined with the series trademark eye candy and even more frequent fight scenes keeps the film a watchable fun ride.
The film makes the most out of the hulking muscular presence of Vin Diesel and The Rock, as well as the considerable cat-fighting skills of Michelle Rodriguez and former MMA star Gina Carano.  Almost the entire cast finds themselves given an excuse for a bruising punch up this time, helping to plug any long gaps between car chases with physical action instead of prolonged dialogue.
Franchise fans will be pleased to see all the familiar faces back and perhaps especially happy to see Michelle Rodriguez return from the dead to re-join the cast. Newcomer Luke Evans also does a good job of posing a credibly imposing threat as the new villain of the piece. Of course Paul Walker and Vin Diesel retain all their usual charms.
The Bad:
At high speed in the middle of a well-orchestrated mess of vehicular mayhem and destruction the acting skills of the series large ensemble cast are adequate and largely irrelevant. Everyone's at least capable of exclaiming 'Oh Yeah!' or 'That's how we do it!" whilst enthusiastically shifting gears for the next explosive CGI car stunt. Unfortunately, whenever the film attempts to drop the pace for some emotional drama the cast struggle to keep up.  Vin Diesel is simply more plausible and fun growling angrily at his car than mumbling sweet nothings at Michelle Rodriguez.
In the last Fast and Furious film agent Hobbs was insistent that you should never let these people get into cars (because it's too dangerous), the truth is audiences might actually prefer it if you never let them out of the cars. Unless perhaps, it's for a fight.
Speaking of Michelle Rodriguez, having died in one of the previous sequel, her return to life is handled with the kind of sophistication you'd expect from a daytime TV soap, complete with embarrassingly convenient amnesia. There are rare moments when even the biggest explosion can't distract from how implausible such proceedings are.
While the film will undoubtedly benefit from the aggressive publicity campaign that promoted its release, it's also worth warning that the endless parade of trailers and clips shared far too much of the film's action scenes in their enthusiasm to lure audiences into the cinema. Even the film's climax might leave you feeling a sense of slightly disappointed Déjà vu.
The Ugly Truth:
Fast and Furious 6 delivers a package of uncomplicated high speed action that will satisfy both existing fans of the franchise and most casual blockbuster crowds.  A steady stream of laughs, car stunts and action helps props up a simple plot and speed the franchise towards an inevitable seventh film.
Red Carpet Video Interviews with Vin Diesel the cast and director Justin Lin below from the world premiere in London: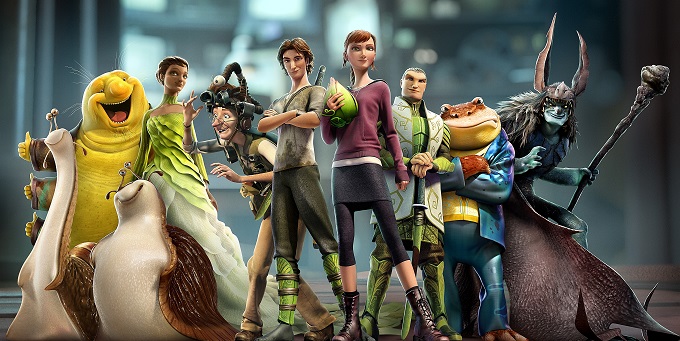 The Plot:
Epic is an animated adventure loosely adapted from William Joyce's classic children's book The Leaf Men and the Brave Good Bugs. A teenage girl called MK finds herself magically transported into a secret woodland universe where she must join a fierce battle between the forces of good who keep the natural world alive and the forces of evil who wish to destroy it.
The Good:
Animation studio Blue Sky has enjoyed great success with their playfully cartoonish Ice Age franchise. However, Epic clearly represents a bold move towards tackling a more intricate and ambitious animation style.
From lingering shots of serene forest scenery to fast paced fantastical battles, Director Chris Wedge largely succeeds in creating a magical world of endearingly tiny proportions. From this fresh miniature perspective the film turns the familiar forest into a sprawling CGI landscape that aims to rival Avatar's Pandora. It should particularly amaze and entertain younger audiences.
Epic also boasts an all-star cast, giving grown-ups the added fun of identifying the endless array of vaguely familiar voices. Amanda Seyfried, Colin Farrell, Chris O'Dowd, Steven Tyler, Beyoncé and Christoph Waltz all lend their eclectic vocal charms to the whimsical assortment of animated characters.
Enthusiastic performances by a strong cast certainly helps breathe life into a generic script and inject personality into what could easily have been disappointing character clichés. Comedian Aziz Ansari steals most of the laughs as a tough talking slug, while Farrell is stoically heroic as square-jawed  Leafman leader Ronin.
The Bad:
Though the ambition behind Epic is laudable, it still falls frequently below the impeccably high standards consistently set by Pixar, particularly when it comes to inventive and original storytelling.
If you strip away the effective distractions of pretty scenery and energetic voice actors, there's surprisingly little actual plot or emotion left at the heart of Epic. Really it's a fairly generic by-the-numbers storyline that feels transparently borrowed from countless other animated efforts, perhaps most notably Ferngully the Last Rainforrest.
Competent animation and the films other merits aren't always quite enough to create the awe like sense of wonder which the film aspires to deliver and its title implies.
The Ugly Truth:
Epic offers plenty of pleasant delights for the eyes and ears that helps deliver a fun filled action adventure, particularly for younger children. However, those cartoon charms might not be enough to entirely distract more reluctant older kids and parents from an underwhelming reliance on overly familiar themes.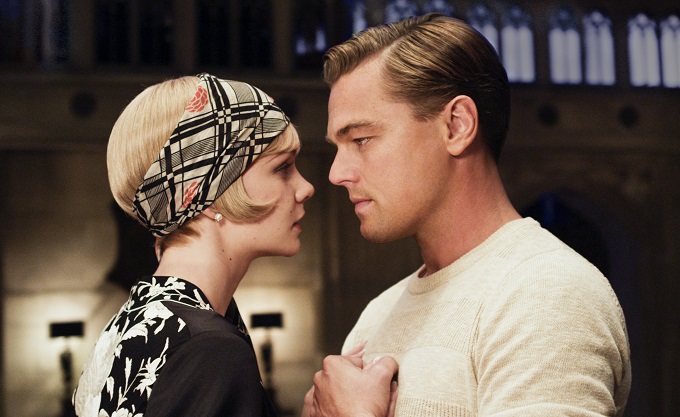 The Plot:
An adaptation of F. Scott Fitzgerald's Long Island-set novel, follows mid-Westerner Nick Carraway (Tobey Maguire) as he documents his lavish encounters with neighbour Jay Gatsby; who seems to have all the wealth and wonder in the world, but remains childishly unsatisfied without one thing, the woman he adores, Daisy (Carey Mulligan).
The Good:
Following all the hype about the decadence of this film, fans of Baz Luhrmann's work will not be disappointed with the spectacle that this film delivers in the first half at least. Taking the concept of the 'roaring twenties' to its literal extreme, as the film begins you are introduced to a booming New York full of promise, prosperity and parties! Intercutting re-purposed original footage with some of Luhrmann's newly developed settings; the audience follows Nick Carraway as he discovers and becomes a part of this world. Slowly, through the eyes of Nick, we discover the main nouveau rich players in this story, starting with Nick's cousin Daisy and her husband Tom Buchanan (Joel Edgerton).
Upon entering this world, we are faced with an immense sense of overwhelming intensity, the editing is fast paced from one character to the other and at times you'll feel breathless trying to keep up. You will find yourself trying to take in the scenery in front of your eyes and attempt to keep up with the storyline as well. This puts you straight in Nick's shoes, a new world, new people and a whole new lifestyle.
Tom Buchanan is expertly played by Joel Edgerton, and is dominating in every scene, bringing a sense of rich, butch, manliness, which is neither endearing nor trustworthy. With him is Daisy, brought to life by Carey Mulligan, an interesting choice for the part, she makes a promising entrance making the character feel care free and wistful as we meet her – quite like a bubblegum princess – but as the film progresses ever so slightly fails to demonstrate the complexities and shallowness of the literary Daisy that fans of the book will have built in their minds.
Alongside these characters is Jordan Baker (newcomer Elizabeth Debriki), Daisy's best friend, this other than Gatsby is probably the best casting of the whole film – looking like a real product of the time and acting with the arrogance and elegance you would expect from a flapper socialite. Debriki carries herself in a scene-stealing manner that, like Edgerton, dominates any screen time she has.
Onto the main man, for a modern day Jay Gatsby, Leonardo Di Caprio is the best choice. Smart, mysterious, yet at times vulnerable with a buffoon like quality; the moment the actor raises a glass to the crescendo of music with a beaming smile at one of his lavish parties, you can only imagine teenage girls once again placing posters of this man up on their wall as teenagers of over fifteen years ago did with his last outing with Luhrmann.
Bring all these characters together really does make one hell of a party, and if there's one person who likes to put on a party bigger than Jay Gatsby, its Baz Luhrmann. This is what the audiences are most looking forward to out of his films, and if we're honest, this is what the film is entirely sold on. Three scenes of stunning clothing, expensive jewelry, amazing choreography and stereotypical nods to the era that had it all. Once the audience is introduced to the world of Jay Gatsby's parties, you really see the trademark Luhrmann come to life.
The Bad:
As much as this spectacle is what Luhrmann fans are craving, the novelty can only go so far. Part of the films downfall is its pressing focus on style. Sadly there is not enough substance to support it. Throughout the second half of the film, the parties dim down and you are left with the love triangle story. When you watch it unfold, you become more attuned to the flaws in the film.
The extravagant sets that populate the initial part of the film feel more contrived and fake, as there are less people in the room. It begins to feel like a play, with purpose-built backgrounds and a very clear distinction between what is a real location and what is constructed. Once once you're aware of this, everything is so detailed and so precise. Looking back at Luhrmann's other films, particularly Moulin Rouge, he managed to create a fake Paris that felt real. Now spoilt with an unrestricted budget and unlimited special effects, Lurhmann perhaps overloads this film with unnecessary extravagances.
All the opulent distractions allow the fundamental plot to get a little lost. Where you would expect to feel real emotion towards the situation Jay and Daisy are in, and build dislike towards Daisy's fickle nature, you just don't care. There are tender moments where DiCaprio shines with charming nervousness. There is a lack of focus and complexity at times in the performances which leaves them feeling forced and mechanical. There's little to rival the iconic performance of Robert Redford and Mia Farrow that people know and love from the past Gatsby adaptation. Perhaps a simpler setting for this version could have allowed time to focus on the real story at the heart, and provide a more complex character study, which those fans of the book will crave more.
The Ugly Truth:
Depending on what you're looking forward to most within this film, you'll either love The Great Gatsby for its decadence or loathe it for its lack of substance. Whichever way you look at it, you'll definitely be seeing something different to what is in the cinema at the moment.
Fans of Luhrmann's work will enjoy seeing him bring another film to the cinema screens, however it's hard for him to match or eclipse the giddy heights he reached with past efforts like Moulin Rouge. But if there's one thing you do take away and treasure forever from this film, it's the incredible soundtrack, just like Baz intended; it's the perfect accompaniment to any party.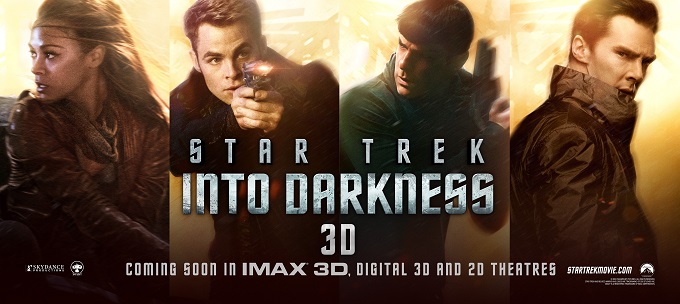 The Plot
Captain Kirk and the intrepid crew of the Starship Enterprise find themselves tested like never before by a one man weapon of mass destruction that threatens their entire way of life. Voyaging to alien worlds and deep into hostile space they must avoid triggering intergalactic war whilst somehow facing this deadly threat from within their own ranks.
The Good
J.J. Abrams 2009 re-boot of the Star Trek movie franchise was an emphatic success. It perfectly combined subtle homage with exciting re-invention. It took all the familiar characters and elements of the beloved Star Trek universe and finally injected a much needed jolt of adrenalin. Star Trek Into Darkness is a sequel that lives up to its name, adding even more danger and darkness to an already exhilarating mix.
Sherlock star Benedict Cumberbatch is a fantastic fit for the villainous new threat of John Harrison. He easily twists the familiar ferocious intelligence of his small screen performances to become a memorably menacing sociopath. He's certainly a worthy adversary for our heroes and a nemesis that will mean even more to dedicated Trekkies.
The returning cast of Chris Pine, Zachary Quinto, Karl Urban, John Cho and Simon Pegg all do equally excellent justice to the iconic crew of the Enterprise. It's great to see Kirk, Spock and Scotty once again boldly going where they haven't gone before. They're all instantly recognisable without ever being mere caricatures. They're also credibly dramatic despite frequent flashes of humour courtesy of quick quips and a well-placed array of franchise in-jokes.
So many big screen reboots fall into the trap of lazy homage and cheesy parody. The resurgent Star Trek series distinguishes itself by instead combining the best elements of the original franchise with the latest special effects, a solid cast and impressive action adventure.
The Bad
It's genuinely a challenge to find any obvious criticisms of this sequel. Those who previously felt Star Trek was perhaps too tame and cerebral should be satisfied that the franchise has finally found some real peril, sex and violence. The crew of the Enterprise become genuine action heroes without the film having to sacrifice too much overall intelligence.
The most determined critics might attempt to accuse the film's plot of being a tad predictable and lacking the ability to genuinely surprise.  Angry aliens and an evil genius villain are of course entirely expected foes for such genre blockbusters. But rarely is this familiar adventure told with quite so much style as in the Star Trek Universe.
The Ugly Truth
J.J. Abrams continues to steer the Star Trek franchise to stellar new heights, delivering an action packed sequel that matches high fan expectations and successfully eclipses his previous efforts. Ardent Trekkies will be delighted by the latest exploits of the Enterprise crew, but the film is equally accessible to uninitiated audiences.  Boldly go and see it as soon as you can.
 Star Trek Into Darkness Premiere Interviews and Full London Press Conference  below as a bonus: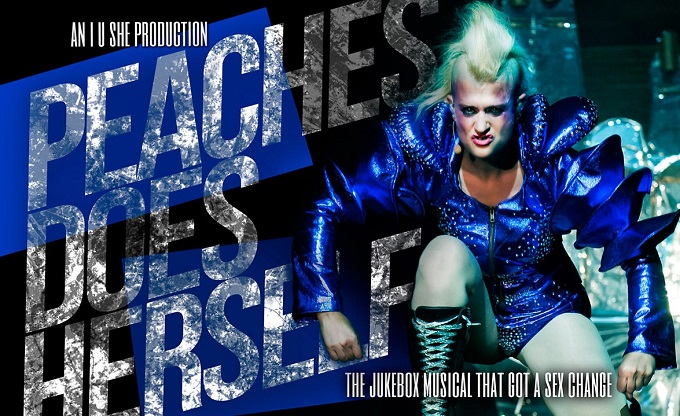 The Plot
Electro diva Peaches displays her unique musical talents in the form of a bizarre rock opera, with help from guests including The Naked Cowgirl.
The Good
There's no doubt that Peaches performance will be unlike anything you've seen before. As she takes us through a crazy storyline spliced with even crazier set pieces. Luckily though, the accompanying music is catchy enough to keep you entertained throughout.
If you've never had the pleasure of listening to Peaches' music then this is as good a place to start as any. All the hits from her career thus far are showcased here with weird and wacky visuals to have you laughing out loud at some points at the sheer absurdity of it all.
With a brisk 80 minute runtime, Peaches Does Herself doesn't give audiences much time to ponder what they're witnessing. The film doesn't concern itself with profound themes, instead it seems to entirely preoccupied with having lurid naughty fun. Though the film occasionally flirts with being slightly autobiographical, it has more in common with the  feverish fantasy of a wild wet dream than any meaningful reality.
The Bad
Occasionally Peaches turns to a guest to help fill some of the runtime up. The main support comes from The Naked Cowgirl, an elderly lady who screams profanity whilst wondering around in a bikini and cowboy hat. Although thankfully she doesn't appear as much as she could have, The Naked Cowgirl's appearance turns the whole affair from unintentionally funny and ridiculous to just plain odd and at times, disgusting.
Peaches unrelenting fixation on genitalia and her trademark brand of electronic musical sleaze certainly won't appeal to all tastes. Not everyone wants to see an OAP light matches with her nipples in the middle of a nude transgender  ballet. For those uninitiated in the strange 'teaches of Peaches' it may be an unwelcome shock.
The Ugly Truth
It's hard to compare this to anything else you'll have seen but the closest you can get is that it could be the outcome of The Mighty Boosh crossed with The Rocky Horror Picture Show and dipped in acid just to make things that much more crazier. Yet still there's something oddly captivating about it.
At no point in your life will you particularly need this film. However if you somehow come across it you won't be too disappointed. In fact there's a possibility you'll be slightly pleased.