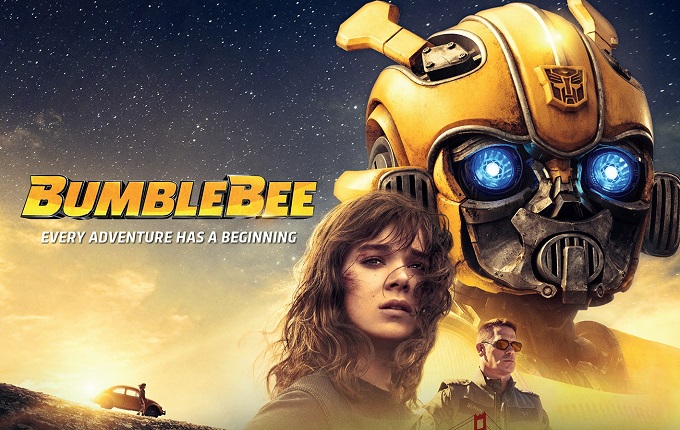 The plot
Set during the 1980s, Autobot warrior Bumblebee finds himself stranded alone on earth, pursued by both evil Decepticons and angry human soldiers. With the help of a young earth girl, Bumblebee must to find a way to save earth despite these overwhelming odds.
The Good
Director Travis Knight had already established an excellent pedigree for visual style with his gorgeously animated film Kubo and the Two Strings. He does a great job here in finally delivering a Transformers film that looks far closer to the iconic 80s cartoon design than the increasingly messy and unrecognisable Michael Bay movie franchise. The film's opening scenes on an embattled planet Cybertron teases brilliant versions of classic characters like Soundwave, Ravage, Star Scream and Optimus Prime.
Aside from the look of the Transformers the film also does well to capitalise on having an authentic 1980s setting. The film's period soundtrack is a perfect mood setting tsunami of classic pop tunes. Combined with frequent crowd pleasing pop culture references it helps the film tap into the rich vein of nostalgic fun which has kept fans so patient with the Transformers film franchise. Much like Netflix hit retro series Stranger Things, this film's look and feel is perfectly matched to the classic film's it seeks to emulate. The film's central plot about a fragile young girl befriending a stranded intergalactic robot borrows successfully from the affectionate legacy of films like Short Circuit and E.T.
Hailee Steinfeld is a great fit for Bumblebee's teenage companion and does fine work at making the personal melodrama and planet saving action feel equally real and important. She has an authentic endearing quality that far exceeds the vast majority of 'teen' heroes. WWE superstar turned actor John Cena is also a god fit for his role as a determined Special Forces agent. He shows genuine flashes of humour and copes capably with the predictable explosion packed set pieces.
The film's titular hero Bumblebee also deserves much praise, as the special effects team manages to inject even greater levels of heart into the already beloved plucky yellow robot. It's refreshing to see time spent developing a transformer as a genuine character rather than just briskly introduced as a lazy stereotype as the previous Transformer films have done.
The Bad
It is unclear precisely how this film is supposed to relate to the existing Transformers franchise. While it seems to serve as a prequel to the previous five Transformers films, it makes a number of noticeable changes in both plot points and visual style that sits inconsistently with those existing films. It would perhaps have been better if Hasbro had more confidently rebooted the series, learning from some of the very obvious mistakes of Michael Bay's past efforts.
While Bumblebee is a very popular fan favourite character, it's also fair to say that the film torments audiences by only offering only teasing glimpses of all the other iconic Transformers. While the film deliberately sacrifices scale for more concise and convincing storytelling, it's hard not to wonder how magnificent a full epic ensemble Transformers film made in this style could have been.
The Ugly  Truth
Bumblebee showcases the tantalising possibility of how well Transformers could translate to big screen in the right hands. A much improved visual style and focus on emotive storytelling represents a colossal improvement for the previously bloated and bland franchise. Plenty of 80s nostalgia,  a good cast and a great soundtrack make this a fun ride, even if sadly it may prove to be a one off adventure rather than the start of a triumphant reboot.
Review by Russell Nelson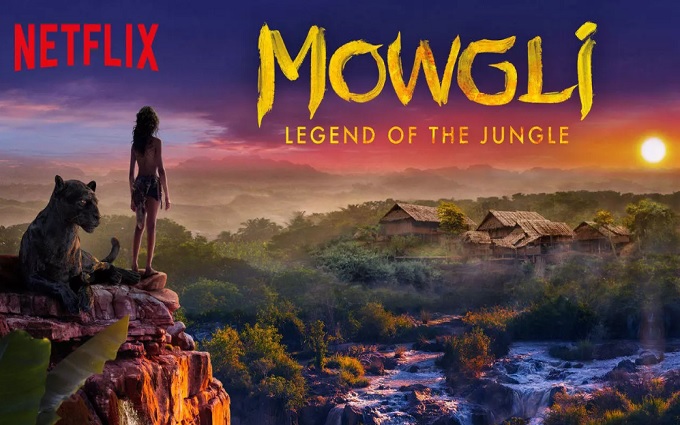 The Plot
The timeless tale of an orphaned man cub Mowgli, adopted by wolves and friendly jungle animals, but pursued by the villainous tiger Shere Khan. Mowgli struggles to find his place between the worlds of man and the increasingly dangerous Jungle…finding beauty and cruelty on both sides… as he discovers his own true destiny.
The Good
Director Andy Serkis has pulled together a dizzying list of voice acting talent for this long delayed passion project. It's great to hear Benedict Cumberbatch, Cate Blanchett and Christian Bale sharing the same screen, albeit in animal form only. For fans it will be a real treat to finally get to see their collective work, after this film lost out in a release date race with Disney's own Jungle Book reboot.
Older audiences who have sat through far too many repeated viewings of the perky musical original cartoon version may actually welcome a version of Kipling's tale that does include those overly familiar songs. Indeed the overall darker tone of this version is a deliberate attempt to make the conic fable feel more adult than past versions ever did.
While the film's dark and occasionally gory visuals won't be to everyone's taste. Some fans will no doubt relish in it.  Special effects fans will also find it at least interesting to see how Serkis continues to pioneer and push the limits of motion capture performances.
The Bad
For a film that sells itself largely on the basis of delivering unparalleled special effects excellence it's a shame that it isn't always able to do so. The decision to use motion capture to transfer the actual facial performances of the all-star cast onto animal bodies is at ties a flawed gimmick. Benedict Cumbebatch's distinctive facial shape and mannerisms are indeed evident in villainous Tiger Shere Khan. Unfortunately the result is something that looks distractingly cartoonish and far less like an actual tiger.  The film's efforts to overly humanise the animal performances makes them often distractingly cartoonish in a world that seemingly aspires to convincing photo-realism.
Meanwhile the film is also unapologetically dark. Obviously trying to distinguish itself from its Disney competition. Unfortunately this tactic leaves the film far more dark, drab and depressing. In particular the grim fate of certain characters combined with a more generally vicious and feral emotional tone is unlikely to have much appeal to those with beloved childhood affection for this story or for children themselves.
In truth even before Disney beat this production to the punch with their own flawlessly polished live action/CGI version, this is a story overly familiar to audiences. It largely robs the film of any real tension
The Ugly Truth
Despite the film's impressive voice cast and valiant efforts to innovate with special effects, sadly the results are ultimately just a mostly unappealing version of an already familiar tale. The film's effects lack the polished perfection they needed to deliver and the film now feels like a bleak afterthought to both Disney's upbeat and decidedly more child friendly adaptations.
Review by Russell Nelson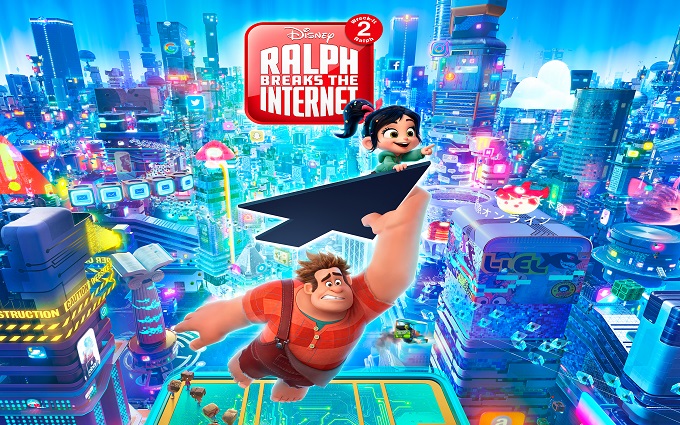 The Plot
Best friends Ralph and Vanellope leave the comfortable confines of their video game worlds and set out to explore the internet when they need to urgently track down an important piece of arcade equipment. The pair discover the best and worst that this vast new digital world has to offer, forcing them to re-examine who they are and what their friendship really means to each other.
The Good
Sarah Silverman and John C. Reilly enthusiastically reprise their roles as squeaky voice racer Vanellope and kind hearted oaf Ralph. The genuine chemistry between them, crafted together in a recording studio, gave the first film its heart and serves the same function again in this unlikely sequel.
Alongside the returning voice cast the sequel also adds some star power form the voice of Wonder Woman herself Gal Gadot. The former model turned superheroine is a good fit for Shank, a friendly bad-ass racer who helps mentor Vanellope as she adjusts to the overwhelming possibilities of this new digital world.
In general the film wisely looks to expand its horizons beyond the fun but self-contained retro arcade setting of the first film. Turning the internet into a real world is an indisputably ambitious challenge and the filmmakers deserve credit just for attempting it. It provides plenty of opportunities for satirical humour fuelled by a steady stream of fun pop culture references.
It's certainly interesting to see Ralph crash headlong into meme culture with his usual good intentioned calamity. Sarah Silverman also has particular fun with a tongue in cheek musical number that pokes fun at the film's own Disney status.
The Bad
Trying to turn something as vast and abstract as the entire internet into a physical world for these characters to inhabit is a mammoth challenge for the filmmakers. It's especially tough when you're aiming for a young audience and the majority of our online world is actually most certainly not suitable for children. At times it does restrict how authentic this new world feels. Similarly whilst some brands and social media platforms were obviously eager to lend their product to the film, the film does occasionally have to fill the gaps by inventing obvious replacements. It will go blissfully unnoticed by a younger audience, but then that does bring up a slightly wider problem.
The original wreck it ralph film spoke to older audiences through its retro gaming themes and caught the imagination of younger fans with a simple story of friendship set against a colourful cartoonish backdrop.  It's not quite clear who this film second film is more heavily aimed at. The film's satirical stab at the internet should hopefully be less relatable to young children.
A very good example is how the film borrows the entire stable of Disney princesses but uses them mostly to offer up some heavy handed feminist themed self-critiques. It might be appreciated by millennial bloggers, but young girls who have watched Frozen a million times may be slightly confused what Elsa and Anna are doing so far from Arendelle.
At its core the first film was built around a simple story of self-acceptance and unlikely friendship, by contrast this sequel has comparatively less urgent comments to make about friendship maintenance. The problems feel a little more invented and there's a clear lack of anything approaching a villain for our heroes to face.
The Ugly Truth
Ralph Breaks The Internet is a watchable follow up to what had seemed to be a very self-contained first adventure. Older audiences will enjoy the pop culture references while younger fans will get to enjoy more of the goofy antics of these playful 8bit heroes.
Review by Russell Nelson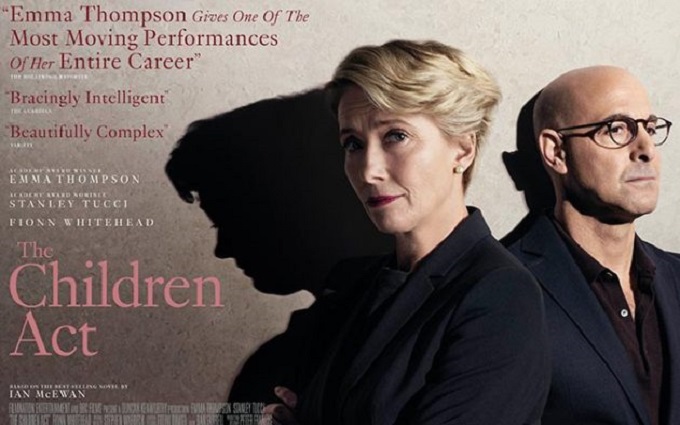 The Plot
A family court judge struggles with the pressures of her own faltering marriage and a complex case involving a young boy refusing lifesaving medical treatment on religious grounds. A strange and unlikely bond develops between the pair, challenging both their world views and creating considerable emotional turmoil.
The Good
Based on the book by much celebrated author Ian McEwan, The Children Act is a thoughtful and sincere adaptation of an undeniable poignant story. The fact that it is at least loosely inspired by real life legal drama and personal tragedy adds an extra dimension of credibility to an already well-crafted production. The film's authentic legal settings and faultless production values in particular allows it to provide a compelling and immersive portrait of the stark emotional realities of family court's often traumatic work.
Emma Thompson is an actress of singular skill and subtly. It is simply impossible to imagine anyone better suited to delivering this nuanced and achingly troubled performance. Her ability to trade swiftly in both brisk professional stoicism and evident reservoirs of deeper personal emotions enables her to deliver a performance that excels even by her own typically high standards. Few actors are so readily able to truly capture the complex layers of strength and weakness that so often distinguishes real life from mere storytelling.
Young Dunkirk star Fionn Whitehead likewise gives his character a captivating wide eyed intensity. He lurches skilfully from youthful charm to anguished uncertainty throughout a slow burning tale that injects each scene with a raw and nervous energy. It's testament to the skill of this young star that he is capable of portraying fresh faced optimism and harrowed nihilism with equal convincing sincerity.
Supporting turns from a host of recognisable talents and a sharply precise script further helps director Richard Eyre deliver a film capable of fully investing audiences in admittedly difficult subject matter.
The Bad
While The Children Act showcases undoubtedly outstanding performances, its dark and often tragic themes will prove difficult if rewarding viewing for audiences. The film's lack of clear messages will leave many emotionally drained by the absence of the kind of cathartic emotional triumph they will likely expect and crave from typically escapist blockbuster drama.
Irrespective of how skilled and earnest the production and its stellar cast are, the fact remains that this is a film which deals with terminal illness, the legal profession and personal tragedy. Despite the film's commendable handling of each of these themes, their collective impact on audiences may inevitably be more downbeat and sombre than uplifting or entertaining.
Ultimately the film's brave choice to leave much of its emotional subtext more realistically confused may prove a little daunting for more casual audiences.
The Ugly truth
The Children Act is a thoughtful and sincere adaptation of a story that deals with complex emotional subject matter, particularly through a pair of brilliant central stars. Emma Thompson is on absolutely stellar form and her five star performance largely helps carry the poignant burden such subject matter inevitably places on audiences.
Review by Russell Nelson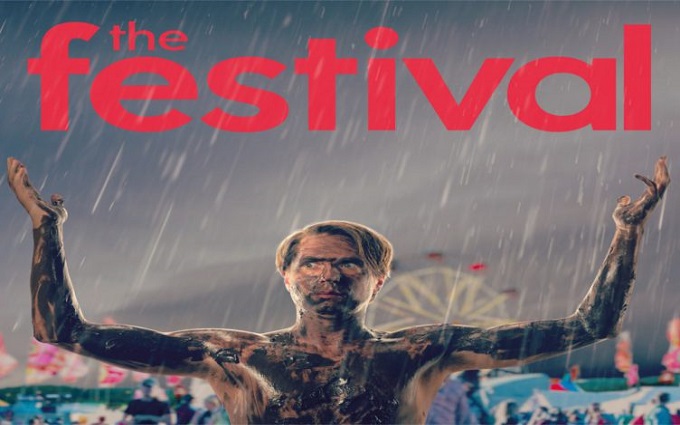 The Plot
Nick a university graduate recovering from a humiliating breakup is reluctantly dragged to a music festival by his loyal best friend. Unfortunately the hapless pair soon lurch from one disaster to the next as they experience the very best and worst the mud drenched madness of a music festival has to offer.
The Good
Director Ian Morris delivers yet another riotously funny character assassination of adolescent shamefulness. While showcasing his proven flare for turning bodily functions and social ineptness into calamitous comedy gold, The Festival also serves as a fitting homage to the messy reality of music festivals. Many of the discomforts and misfortunes Nick and his well-intentioned friends endure will be embarrassingly familiar to anyone who's ever popped a tent at a real life festival.
Given the combination of Morris and former cast members, it's impossible to avoid inevitable comparisons with The Inbetweeners. While the tone and comedic tactics are undoubtedly similar it's a compliment to the filmmaking talents that this never feels like merely an awkward attempt to recapture former glories. A host of new characters and a highly specific setting gives the film more than enough distinct personality. This film never feels like an attempt to make The Inbetweeners 3, even if it will absolutely satisfy the many fans who yearned for more of their signature comedy style.
Leading man Joe Thomas is an actor with a unique combination of endearing likeability and obnoxious cluelessness. It allows audiences to simultaneously sympathise with his character's disastrous misfortunes and yet also joyously revel in them. It's a comedic gift he's employed repeatedly in The Inbetweeners or Fresh Meat and it transfers effortlessly once again to the big screen.  The Festival provides the perfect vehicle for his indignant frustration and dejected disappointment, throwing a barrage of increasingly extreme calamity against him. Thomas as always eagerly shows willingness to sacrifice both body and pride for audiences' entertainment.
Special praise is also due to Hammed Animashaun and Claudia O'Doherty as Nick's abundantly optimistic friends. Their characters help constantly propel the film in more absurd directions, adding even more fuel to Nick's raging fire of shame and abject failure. Their endearing enthusiasm for situations and each other in the face of disaster helps keep the audience on their side even when Nick's selfishly self-defeating antics test the limits of that sympathy.
Around the film's hapless trio of heroes a line-up of familiar faces do a great job providing comedic support, with the likes of Jermain Clement, Nick Frost and Noel Fielding among them. It's also worth noting that filming at real life festivals gives the film a sense of genuine scale far beyond the film's relatively modest budget. It's a clever way of making sure the film captures a credible sense of the 'epic insanity' of an actual music festival.
The Bad
Anyone who found The Inbetweeners trademark cringe drenched comedy exploits to be more excruciating than entertaining will likely have a similarly visceral reaction to The Festival. Not everyone seemingly finds joy so easily in witnessing the chronic failures and inevitable humiliations of hapless young adults. Those that can't bare the sight of tortuous embarrassment will likely spend much of the film squirming with discomfort. So be warned that this is clearly and unashamedly a film for those that actually relish those feelings.
The Ugly Truth
The Festival is a five star slice of cringe soaked comedy that perfectly captures the shameful mud drenched misadventures and madness of music festivals. Likeable leads and an enthusiastic supporting cast sacrifice dignity for a steady stream of memorable laugh out loud moments. Fans of The Inbetweeners in particular will find plenty of familiar joys and some new delights in their festival experience.
Review by Russell Nelson