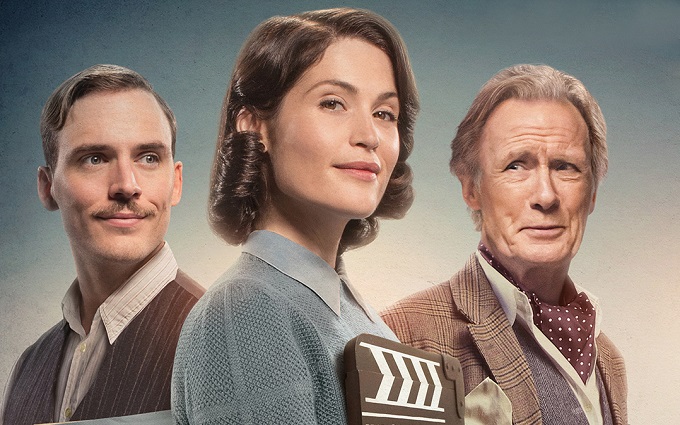 The Plot
During the grim realities of World War 2 a small team of British creative talents fight their own battle to produce a moral boosting film capable of lifting the spirits of the embattled nation and maybe even inspiring a reluctant America to finally join the fight
The Good
Their Finest is a sincere homage to a classic era of cinema magic, offset against one of the most cruel and horrific times in human history.  This unique juxtaposition of despair and hope allows the film to deliver a satisfying tale of stoic bravery that is both poignantly sombre and frequently amusing.  In particular the film serves as a dramatic and timely reminder of the eternal pride that should be felt by the people of Great Britain for their crucial role in saving the world from evil during the darkest of days.
Director Lone Scherfig has assembled a suitably fine British cast including the beautiful talents of Gemma Arterton and a fabulously moustached Sam Claflin. At the heart of the story their frequent bickering as an unlikely writing team is both playful and convincingly tense. Around these two fine young stars a supporting cast littered with familiar faces and copious amounts of talent fleshes out the film's comedy and tragedy.
Bill Nighy is on typically scene stealing form as an aging egomaniacal thespian. His trademark flair for dry wit and playful melodramatics inject frequent bursts of laughter into the cinema. Likewise his ability to subtly switch gears during more dramatic and poignant scenes is a rare gift and perfectly evidenced during some of the film's closing stages.
Likewise Rachel Stirling is a very welcome presence, playing a stereotype defying character that most directly contrasts with the unapologetically repressive social and sexual politics of the era. She frequently provides both dry humour and articulates some of the films more poignant insights.
The Bad
Their Finest seeks to strike a careful balance between the truly tragic hardships of war and the whimsical escapist joy of the cinema. While the film does a mostly fine job of this it's hard for the moments of genuine humour not to end up becoming somewhat overridden by a more pervasive sense of melancholy.  The film is admirable in its message but falls short of being the outright comedy which some audiences may have been more optimistically anticipating.
Leading lady Gemma Arterton remains radiantly beautiful and an accomplished stage actress, however her big screen performances persist in being noticeably theatrical. In particular her thick welsh accent in this role is a slightly inconsistent distraction which in truth adds little to either the story or character. It may have been better to merely allow Arterton to use her well suited natural voice and allow her to focus even more fully on the rest of her performance.
Overall the film has many fine qualities and is poignantly inspiring in places; however particularly during its final stages the introduction of both predictable and unexpected plot twists ultimately steer the film in more sombre directions. Audiences my wonder why a film that celebrates the magic of feel good entertainment can't offer up a little more of joy and a few less tears. But then perhaps that is entirely the point of the film, that cruel distinction between cinematic satisfaction and real life.
The Ugly Truth
Their Finest deals sensitively with an untold side of one the most epic struggle in mankind's history between the forces of good and evil. Although the story has quintessentially British qualities its core message of the inspiring power of art and cinema is universally entertaining and important.
Review by Russell Nelson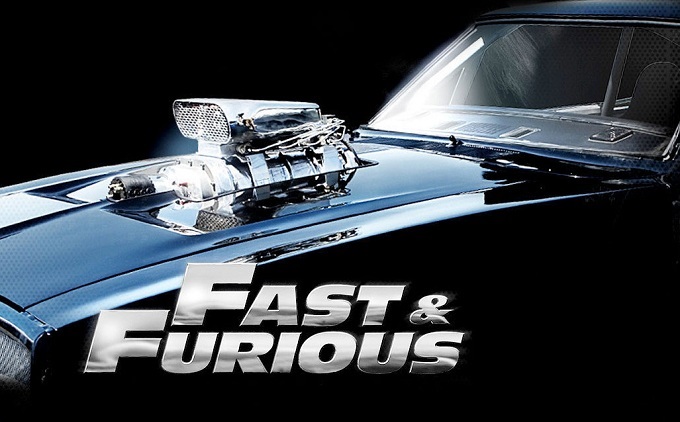 The Plot
Legendary street racer Dominic Torreto finds his newfound happy existence turned on its head when he's forced to betray his crew of friends and government agents by a mysterious woman with a powerful hold over him. In order to stop Dom and this new threat the team will need to rely on the usual array of supercars and some unexpected alliances…
The Good
The obscene global box office success of the Fast and Furious franchise is based on an increasingly refined formula of expensive supercars, recognisable multi-national cast, minimal acting and knowingly silly high speed CGI mayhem. Ironically a lack of complex plot and a heavy reliance on big explosions and gravity defying cartoon car action has allowed the franchise to grab huge audiences worldwide. It seems undeniable now that nothing smashes through a language barrier with quite so much success as Vin Diesel repeatedly defying the laws of physics with a car and a few well-placed rockets.
The 8th film in the series boasts the addition of at least a couple of new A-List names in Helen Mirren and Charlize Theron as well as significant roles for Kurt Russell, Scott Eastwood and Jason Statham. Their presence goes at least some way to offsetting the notable absence of some of the franchises more established figures such as Jordana Brewster, Gal Gadot and the most tragically absent Paul Walker. Dwayne Johnson and Statham at least bring some real muscles to a world of largely absurd CGI.
The biggest weakness in previous Fast and the Furious films has always been the at awkward attempts at actual drama in between the copious high octane action set pieces. At times those scenes have proved painful cringe fests that have come dangerously close to stalling any entertaining momentum entirely. Thankfully this latest adventure rarely dwells on attempts at serious acting, instead moving briskly between cheesy one liners and the next far-fetched car chase.
The Bad
The original Fast and The Furious was a thinly veiled Point Break rip off loosely inspired by a Vibe magazine article about a real life Washington Heights street racer. It's hard to truly express just how strange it is that after 16 years and countless overhauls a modest guilty pleasure has succeeded in becoming a seemingly unstoppable multi-billion dollar franchise on its 8th instalment.
After a couple of predictable sequels of diminishing returns  the series has survived this long by clinging onto a grateful core cast and shamelessly reinventing the characters as ridiculous globetrotting super agents. With each passing film the franchise gets increasingly detached from reality though and it's important to put in some context just how ridiculous this evolution has been.
In the original film this 'elite team' were literally stealing stuff off the back of lorries, now they are disarming nuclear bombs and outsmarting cyberterrorists  with armies of tanks and helicopters to save the entire planet.  Against the backdrop of these ludicrous situations the resulting action sequences have become ever more gravity and logic defying. At least for some there is no doubt a gleeful silliness in watching brightly coloured rocket powered cars leapfrogging tanks, helicopters and submarines. It is still embarrassingly silly and cartoonish behaviour, but that again explains the franchises impressive cross generational appeal. Older and younger audiences are both able to derive pleasure from proceedings, albeit with varying levels of irony.
The Ugly Truth
Fans of the franchise will welcome the latest pit stop on an apparently never ending journey. With another two sequels already confirmed it is increasingly hard to even imagine any more ways Vin Diesel can possibly save the world with fast cars. Though it's safe to say there are a billion reasons for the studio to unapologetically keep inventing more.
Review by Russell Nelson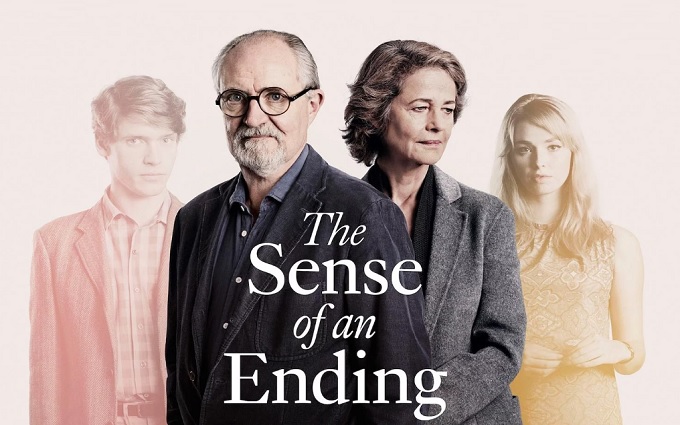 The Plot
An old man enjoying the swansong of semi-retirement is distracted from his otherwise mundane and moderately happy daily existence by an unexpected letter bequeathing him a mysterious item in the will of an old acquaintance. The news triggers a profound reflection on long forgotten memories of first love and lost friends.
The Good
Jim Broadbent brings the full force of his gruffly winsome charm to a leading role that carries audiences along a leisurely voyage of unlikely self-discovery.  It's hard to imagine many other actors capable of portraying a character who is somehow simultaneously a selfish curmudgeon and yet also still a jovial sympathetic figure. Broadbent's screen presence is the glue that holds together a relatively straightforward and uneventful story with a sense of purposefully profound gravitas.
Around Broadbent's typically accomplished leading man a supporting cast including Charlotte Rampling and Michelle Dockery competently do their parts. The film also manages to create at the very least a convincing continuity between Broadbent's increasingly muddled recollections and his present day preoccupations. Rich cinematography and a close eye for details ensures that the film's driving message about the fluid nature of time and our most precious memories is not lost amongst the persistent flashbacks.
Most importantly the film also avoids slipping into predictable melodrama or other clichés. The film is neither a heavily romanticized nostalgic romp nor a sad lament of the frailties and frustrations of old age. Instead the film maintains a calm and well considered focus on the more abstract and intriguing theme of memory. At its heart the film is as much about our own daily efforts to write the narratives of our lives and the relative ease with which over time we can begin to become deluded or mistake in even the most fundamental details of our personal histories.
The Bad
Inevitably younger audiences may find it harder to identify with the film's core musings about old age and the imprecise records of our own memories. Of course the same criticism could be made about the countless coming of age dramas, with older audiences equally disconnected form adolescent anxieties. However, while common experience may make stories about youthful emergence into adulthood more universally appealing, it's fair to say that stories dwelling on more mature self-reflection are often treated as a far more niche genre.
In all honesty if you strip away Broadbent's capable screen presence what remains is a slow paced and unremarkable story with most of its more dramatic moments played out off screen. Though the film does well to maintain at least a certain degree of audience curiosity about the true nature of the characters' pasts, sadly when those answers do finally come they're revealed in an understated way that is only moderately satisfying.
Of course the elusive nature of memory and the inevitable shortcomings of looking to the past for answers is entirely the point of the story. Nevertheless it often feels like some of the most dramatic and sensational parts of the story are simply missing. Broadbent is a likeable narrator but his character is simply not equipped to deliver the satisfying spectacle of storytelling that audiences are accustomed to being more readily spoon-fed. Ultimately leaving audiences to fill in too many narrative gaps might help the film drive home its message about unreliable memories, but it does risk leaving some spectators feeling at least a little unfulfilled.
The Ugly Truth
A solid cast lead by Jim Broadbent manage to deliver a slow moving but largely satisfying story tinged with both occasional flashes of humour and a wistful melancholy.
Review by Russell Nelson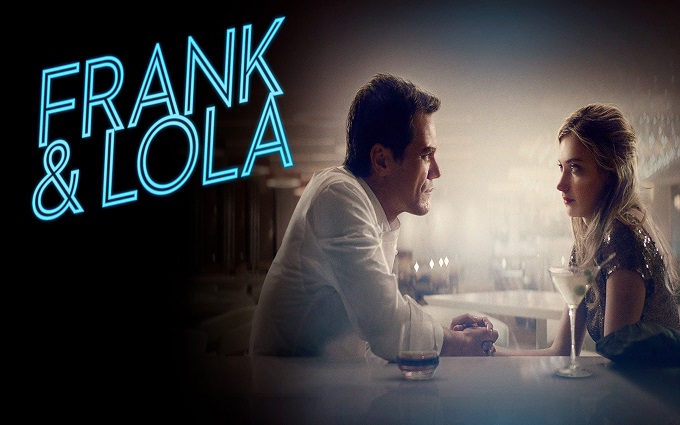 The Plot
A driven and successful Las Vegas chef starts a romance with an aspiring young fashion designer. However the couple's brief happiness soon begins to unravel in a downward spiral of betrayal, inner demons and shocking obsession.
The Good
Frank & Lola opens with an attention grabbing bang, firmly establishing a compellingly dark and aggressively sexual tone for this tense noir thriller.  Debut director Matthew M Ross sets out to be daring and instantly succeeds with the help of a bold script and suitably intense star turns from leads Michael Shannon and Imogen Poots.
Michael Shannon has firmly cemented his leading man credentials with a series of scene stealing and often villainous performances in a diverse range of big screen blockbusters. Whether portraying an intergalactic warlord or a more mundane figure, Shannon's performances are consistently imbued with fiercely intense and broodingly dangerous qualities. Few actors are able to capture the subtle nuances of projecting tangible menace and fragile vulnerability simultaneously. Luckily Michael Shannon is one actor capable of delivering exactly that kind of performance.
Shannon is able to turn his character Frank into a coiled spring of ominous sexual tension. The more dangerous and unpleasant aspects of the character are masterfully balanced with Shannon's innate screen gravitas and oddly menacing allure.
Imogen Poots is an actress consistently hailed as being possessed of considerable potential. In truth her eclectic career has sadly seen her often languishing in films that are too resigned to mediocrity to make best use of her undoubted gifts. In Frank & Lola, Poots has finally found at least one film able to harness the very best of her acting strengths. It's a fine compliment to say that the young British star more than holds her own alongside Shannon's domineering powerhouse performance.
Following the brief optimism of Frank and Lola's initial courtship it's safe to say that the disintegration of that trust and love is uncomfortable but utterly scintillating material. It deserves to be seen and discussed.
The Bad
Frank & Lola toys with the pretense of being a love story but soon largely abandons the satisfying warmth of romantic happiness in favour of increasingly dark and unexpected directions. Though the film manages to maintain a hypnotic fascination for much of that descent it does struggle to deliver on all that fine early tension during a somewhat less compelling climax. Indeed it's also fair to admit that while Frank & Lola does grip audiences with a noirish web of intrigue and all-star performances, it will no doubt remain a little too disturbingly dark and cynical for some tastes.
The Ugly Truth
Propelled by the electric tension between two gifted and charismatic leads, Frank & Lola is an expectation defying ride that grips audiences in intense and intimate ways.  It marks an auspicious debut for director Matthew M. Ross and serves to only further cement Shannon's unique talents and Poots's well-deserved rising star status. Overall the film is deliciously dark, seductive and fascinating.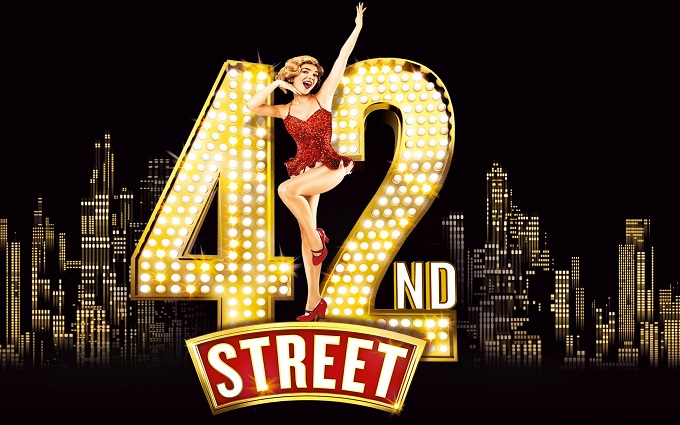 The Plot
In the midst of the great depression an aging diva, an overwhelmed newcomer and a perfectionist director combine forces to stage a spectacular new show Pretty Lady. Together they battle drama both on and offstage to prove that whatever happens, the show really must go on…
The Good
42Nd Street is yet another welcome revival of a classic musical currently returning to the West End. With an explosion of sequin clad vintage charm and a bursting thunder of percussive tap dancing the show is a fabulously satisfying homage to a spectacular era of traditional musical magic. Glittering production value, an endlessly energetic dancing ensemble and accomplished turns form all principal performers make it a night of must see theatre delights.
Sheena Easton is of course a renowned international pop star and her performance as aging prima donna Dorothy Brock is musically flawless. The depth and range of her impressive voice is surprising even to those familiar with her past musical success. She also clearly relishes the comically mean spirited fun of playing a cliché demanding diva. She commands the stage with her vocal power, at times threatening to justify her run away ego. It's a delightful turn from a performer clearly cast for her ability not just her household name.
Tom Lister is another commanding presence on stage as the tyrannical director Julian Marsh. His towering physical presence and furious perfectionism is a driving force for the show. He spars well both with Sheena Easton and Claire Halse as young starlet Peggy Sawyer.
Claire Halse is a sparkling young talent who manages to imbue Peggy with all the fresh faced charm and true star quality the role demands. As the show progresses she manages to convincingly map Peggy's rapid transformation from timid and overwhelmed to an accomplished show stopping performer.  Halse has a pleasing vocal range, comic timing and flawless dance craft that combine to make Peggy the shining star the show demands her to be.
Overall the productions shamelessly lavish and energetic musical dance numbers keep audiences consistently dazzled and delighted. Endless costume changes, bright lights, fast feet, a seemingly never ending line of chorus girl and singing top hats make for a wonderful throwback to a vintage era of musical theatre.
The Bad
Although there is certainly a sizeable audience appetite for traditional musicals, those who prefer more contemporary twists on the genre like Avenue Q or Book Of Mormon may find the vintage charms of 42nd Street a little safe for their tastes. Admittedly beneath the relentless distraction of energetic dance numbers and costume changes the core story is fairly simple and dramatically tame.
Those that delight in seeking out any hint of political incorrectness might maliciously attempt to manufacture some feminist offense at the way naïve young heroine Peggy Sawyer is variously pursued and bullied by her demanding director and insistent male co-star. But in truth it would be absurd to expect a 1930s set musical homage to ignore the realities of that era and airbrush in modern social agendas.  In any case this aspect of the story is in reality just an honest reflection of the trials and tribulations of show business for fresh faced Broadway dreamers.
The Ugly Truth
With the Duchess of Cambridge watching gleefully from the royal balcony on opening night  42nd Street  never puts a foot wrong as it produces the kind of toe tapping razzle dazzle spectacle truly fit for a royalty. It's wonderful that for the mere price of a ticket anyone else can share the same gleeful experience at the Theatre Royal. If you can, you should….
Review by Russell Nelson