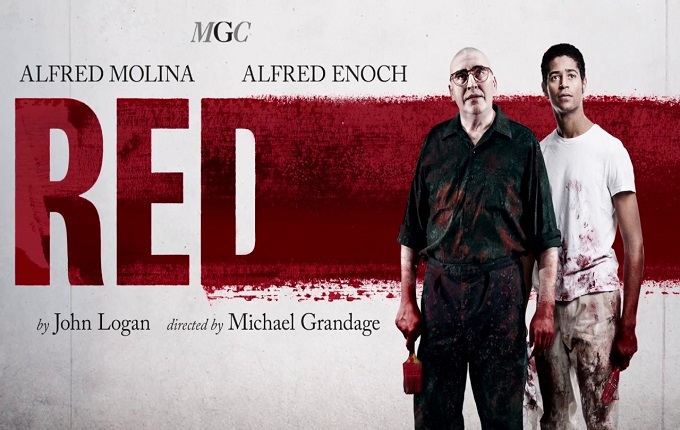 The Plot
Iconic contemporary artist Mark Rothko and his young assistant Ken work together over the course of several years on a series of iconic paintings that would prove to be one of Rothko's defining artistic achievements and tragically significant. Along the way the pair exchange fiercely passionate ideas about the true power and purpose of art.
The Good
Alfred Molina is a veteran actor widely celebrated for his varied and accomplished work on both stage and screen. It's testament to his truly impressive range as a performer that he is just as comfortable playing a robot limbed Spider-Man villain as he is portraying one of the most complex icons of serious contemporary art. Having originated the role of Mark Rothko in the original production nearly a decade ago Molina has only grown more into the piece. Consequently this latest production sees Molina imbued with even more gravitas and wizened intensity.
Opposite Molina, young Harry Potter star Alfie Enoch has a daunting task as Rothko's young and initially overawed assistant Ken. The role had previously bene played by Eddie Redmayne and Jonathan Groff, leaving impressive shoes to fill. It's a credit Enoch that he never feels overshadowed by his predecessors and manages to stand toe to toe with Molina's commanding performance. In particular he does well at playing both a timid student and emboldened idealist.
One of the play's most rewarding features is the genuine chemistry between this talented new pairing, in a fiery relationship that evolves frequently throughout a brisk 90 minute running time. Crucially the New York Studio setting of their fractious debate is bought to life frequently with the very real activity of paint splattered canvases. It's easier to understand and lend credence to their discourse on artistic theory while witnessing the actual creation of art.
Beyond the personal dramas of Rothko and his young apprentice this production carries a simple message that art in all its varied forms is important. This is a timely reminder in a world which is largely more cynical about celebrating this fact than it perhaps once was.
The Bad
Those that struggle to find meaning and emotional significance in the world of modern art will perhaps be less receptive to the production's lengthy musings and unashamed celebration of art's self-declared importance.
While Molina is an undeniably charismatic performer, it's also fair to say the Rothko is a complex, turbulent and at times difficult figure. His stubborn drive and single minded focus are a key feature of his genius but it is sometimes daunting and perhaps even off-putting. Especially for those that struggle to share that same sense of desperate urgency over a paint drenched canvass.
Indeed while the production is insistent on showcasing the actual work of being an artist. Those who don't find a sense of wonder in the end results will be left less enchanted by the relative mundanity of paint mixing and frame assembly.
The Ugly Truth
This fresh revival of John Logan's acclaimed and award winning production gives London audiences another chance to experience a visceral performance from Alfred Molina and examine the explosive passion behind one of the seminal artists of our time.
Review by Bernadette McIntyre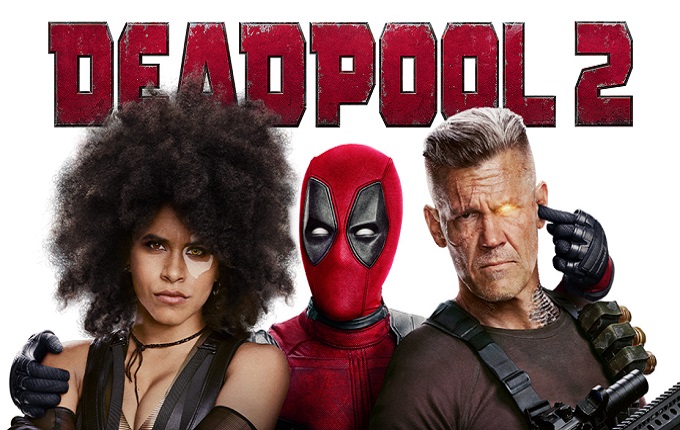 The Plot
Indestructible, foul mouthed and morally flexible anti-hero Wade Wilson aka Deadpool finds himself very reluctantly caught up in a messy series of blood soaked events that pits him against fellow mutants, time travelling super soldiers and common decency.
The Good
Ryan Reynolds remains the perfect human embodiment of Marvel's most gleefully anarchic creation. After failed attempts and a long wait in development hell the first Deadpool film saw him finally deliver on what fans always knew was going to be a very special combination of raw comedic charisma and ultra-violent mayhem. Reynolds unashamedly relishes the role and is once again relentless in doling out wise cracks and maniacal buffoonery. His abundant enthusiasm makes him the most enjoyable foul mouth machine gun you can imagine. While sequels tend towards diminished returns he at least has lost none of his shameless potency.
Expanding the Deadpool universe to include fan favourite characters like luck powered Domino and time travelling hard ass Cable  goes a long way to making this sequel an even more worthwhile crowd leaser. Josh Brolin does a good job of playing the surly cyborg straight man to Wade Wilson's relentless provocations. Likewise the much debated casting of Zazie Beetz proves effective. Her Domino may look a little different than the iconic comic book incarnations but it's otherwise hard to fault her suitably smug and self-assured performance.
Without spoiling any of the less advertised surprises the sequel continues to pack plenty of in jokes and 4th wall breaking delights into a generally action packed trail of death and destruction. Familiar faces from the first film make welcome returns and all of the new additions serve to set up memorable moments. Those that loved the first film will no doubt welcome a super-sized second helping which sticks to much the same template.
After an attention grabbing opening the film at times flails erratically on its way to a final third that delivers many of the film's more satisfying comedic punches and delivers the winning combination of characters that just might be enough to carry the franchise forward for further misadventures.
The Bad
The first big screen outing for Deadpool was a long awaited delight that provided a perfect antidote to the increasingly serious and decidedly family friendly comic book blockbusters. Unfortunately it's tough to stretch that novelty factor into a second film. Audiences are already less easily shocked and know exactly what to expect from Deadpool's distinctive dark comedy. While as expected Deadpool 2 throws plenty of CGI blood, one liners and new characters at audiences; this clearly improved budget can't quite buy back the novel impact of Deadpool's modest but well-crafted debut.
As an unlikely franchise Deadpool has plenty of slapstick sadism and knowing in jokes to dish out, where it falls a little short is in finding an urgent and coherent plot to tie things together. It's obviously ironically hard to offer up fresh character arcs, new faces and more elaborate action sequences without resorting to the very blockbuster clichés Deadpool so wilfully seeks to lampoon.
The Ugly Truth
Deadpool 2 gives fans of the first film another chance to bask in the gleeful glory of Ryan Reynolds perfect casting. It also adds a shamelessly pumped up budget, expanded cast and plenty of senseless comedic violence. While far from perfect, or nearly as unexpected as its underdog predecessor, it's a mostly satisfying slice of madcap mayhem.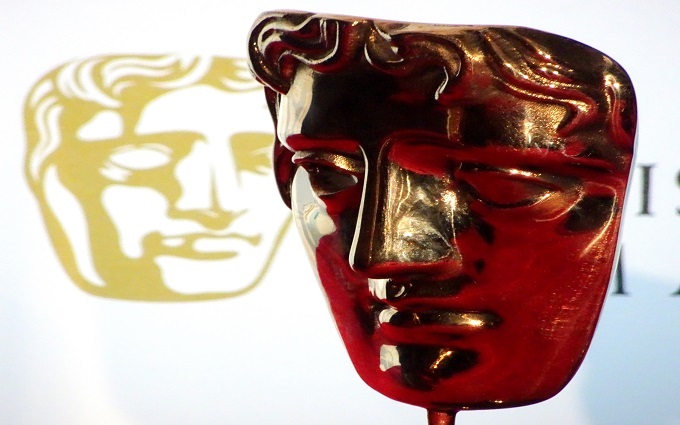 The British Academy TV Awards 2018 winners were announced on Sunday night at a star studded ceremony at Royal Festival Hall in London.  Heartbreaking drama Three Girls was a big winner on the night which also saw Blue Planet, Love Island, Britain's Got Talent and Sean Bean take home top honours. Full list of all winners and nominees below:
FELLOWSHIP
KATE ADIE
SPECIAL AWARD
JOHN MOTSON
COMEDY ENTERTAINMENT PROGRAMME
THE LAST LEG Production Team – Open Mike Productions / Channel 4
MURDER IN SUCCESSVILLE Andy Brereton, Avril Spary, James De Frond, Tom Davis – Shiny Button Productions / Tiger Aspect Productions / BBC Three
TASKMASTER Andy Cartwright, Andy Devonshire, Alex Horne – Avalon / Dave
WOULD I LIE TO YOU? Peter Holmes, Rachel Ablett, Ruth Phillips, Adam Copeland – Zeppotron / BBC One
CURRENT AFFAIRS
RAPED: MY STORY Catey Sexton, Jonathan Braman, Emma Wakefield, Ollie Tait – Lambent Productions / Channel 5
SYRIA'S DISAPPEARED: THE CASE AGAINST ASSAD (DISPATCHES) Sara Afshar, Nicola Cutcher, Callum Macrae – Afshar Films / Channel 4
UNDERCOVER: BRITAIN'S IMMIGRATION SECRETS (PANORAMA) Karen Wightman, Joe Plomin, Callum Tulley, Gary Beelders – BBC Current Affairs / BBC One
WHITE RIGHT: MEETING THE ENEMY (EXPOSURE) Deeyah Khan, Darin Prindle, Andrew Smith, Melanie Quigley – Fuuse Films / ITV
DRAMA SERIES
THE CROWN Production Team – Left Bank Pictures / Netflix
THE END OF THE F###ING WORLD Production Team – Clerkenwell Films / Dominic Buchanan Productions / Netflix / All 4
LINE OF DUTY Production Team – World Productions / BBC One
PEAKY BLINDERS Production Team – Caryn Mandabach Productions / Tiger Aspect Productions / BBC Two
ENTERTAINMENT PERFORMANCE
ADAM HILLS The Last Leg – Open Mike Productions / Channel 4
GRAHAM NORTON The Graham Norton Show – So Television / BBC One
MICHAEL McINTYRE Michael McIntyre's Big Show – Hungry McBear / BBC One
SANDI TOKSVIG QI – QI Ltd / Talkback Thames – BBC Two
ENTERTAINMENT PROGRAMME (i)
ANT & DEC'S SATURDAY NIGHT TAKEAWAY Pete Ogden, Saul Fearnley, Diego Rincon, Andy Milligan – ITV Studios / Mitre Television / ITV
BRITAIN'S GOT TALENT Amelia Brown, Lee McNicholas, Richard Holloway, Charlie Irwin – Thames / Syco / ITV
MICHAEL McINTYRE'S BIG SHOW Dan Baldwin, Claire Horton, Christian Fletcher, Michael McIntyre – Hungry McBear / BBC One
THE VOICE UK Production Team – ITV Studios / Talpa / ITV
FACTUAL SERIES
AMBULANCE Jo Hughes, Bruce Fletcher, Kirsty Cunningham, Simon Ford – Dragonfly / BBC One
CATCHING A KILLER Anna Hall, Jezza Neumann, Erica Gornall, Brian Woods – True Vision / Channel 4
DRUGSLAND Sacha Mirzoeff, Xavier Alford, Bart Corpe, Simon Ford – BBC Studios' Unscripted Productions / Open University / BBC Three
HOSPITAL Production Team – Label1 / BBC Two
FEATURES
ANTIQUES ROADSHOW Simon Shaw, Julia Foot, Robert Murphy, Sophie Wogden – BBC Studios' Unscripted Productions / BBC One
CRUISING WITH JANE McDONALD Production Team – Elephant House Studios / Channel 5
NO MORE BOYS AND GIRLS: CAN OUR KIDS GO GENDER FREE? Javid Abdelmoneim, Helen Veale, Jeremy Daldry, Samuel Palmer – Outline Productions / BBC Two
THE SECRET LIFE OF THE ZOO Production Team – Blast! Films / Channel 4
FEMALE PERFORMANCE IN A COMEDY PROGRAMME
ANNA MAXWELL MARTIN Motherland – Delightful Industries / Merman / BBC Two
DAISY MAY COOPER This Country – BBC Studios Comedy / BBC Three
SHARON HORGAN Catastrophe – Avalon Television / Merman / Birdbath Productions / Channel 4
SIAN GIBSON Peter Kay's Car Share – Goodnight Vienna Productions / BBC One
INTERNATIONAL
BIG LITTLE LIES Reese Witherspoon, Nicole Kidman, Bruna Papandrea, Per Saari – HBO / David E. Kelley Productions / Pacific Standard / Blossom Films / Sky Atlantic
FEUD: BETTE AND JOAN Ryan Murphy, Dede Gardner, Tim Minear, Alexis Martin Woodall – Fox 21 Television Studios / BBC Two
THE HANDMAID'S TALE Bruce Miller, Warren Littlefield, Kari Skogland – MGM / Channel 4
THE VIETNAM WAR Ken Burns, Lynn Novick, Geoffrey C. Ward , Sarah Botstein – BBC / Florentine Films / BBC Four
LEADING ACTOR
JACK ROWAN Born to Kill – World Productions / Channel 4
JOE COLE Hang the DJ (Black Mirror) – House of Tomorrow / Netflix
SEAN BEAN Broken – LA Productions / BBC One
TIM PIGOTT-SMITH King Charles III – Drama Republic / BBC Two
LEADING ACTRESS
CLAIRE FOY The Crown – Left Bank Pictures / Netflix
MOLLY WINDSOR Three Girls – BBC Studios Drama / Studio Lambert / BBC One
SINEAD KEENAN Little Boy Blue – ITV Studios / ITV
THANDIE NEWTON Line of Duty – World Productions / BBC One
LIVE EVENT
ITV NEWS ELECTION 2017 LIVE: THE RESULTS Production Team – ITN / ITV
ONE LOVE MANCHESTER Production Team – BBC Studios / SB Projects / BBC One
WILD ALASKA LIVE Production Team – BBC Studios' Natural History Unit / PBS / BBC One
WORLD WAR ONE REMEMBERED: PASSCHENDAELE Production Team – BBC Studios / BBC Two
MALE PERFORMANCE IN A COMEDY PROGRAMME
ASIM CHAUDHRY People Just Do Nothing – Roughcut TV / BBC Three
ROB BRYDON The Trip to Spain – Revolution Films / Baby Cow Productions / Small Man Productions / Sky Atlantic
SAMSON KAYO Famalam – BBC Studios Comedy / BBC Two
TOBY JONES Detectorists – Channel X North / Treasure Trove Productions / Lola Entertainment / BBC Four
MINI-SERIES
HOWARDS END Kenneth Lonergan, Hettie Macdonald, Laura Hastings-Smith, Sophie Gardiner – Playground Entertainment / BBC One
THE MOORSIDE Neil McKay, Paul Whittington, Ken Horn, Jeff Pope – ITV Studios / BBC One
THE STATE Peter Kosminsky, Steve Clark-Hall, Liza Marshall, Kris Thykier – Archery Pictures / Stonehenge Films / Channel 4
THREE GIRLS Nicole Taylor, Philippa Lowthorpe, Susan Hogg, Simon Lewis – BBC Studios Drama / Studio Lambert / BBC One
NEWS COVERAGE
THE BATTLE FOR MOSUL (SKY NEWS) Production Team – Sky News
THE GRENFELL TOWER FIRE (CHANNEL 4 NEWS) Krishnan Guru-Murthy, Jackie Long, Cathy Newman, Ben de Pear – ITN / Channel 4
THE GRENFELL TOWER FIRE (ITV NEWS AT TEN) Production Team – ITN / ITV
THE ROHINGYA CRISIS (SKY NEWS) Production Team – Sky News
REALITY & CONSTRUCTED FACTUAL
CELEBRITY HUNTED Production Team – Shine TV / Channel 4
LOVE ISLAND Production Team – ITV Studios / Motion Content Group / ITV2
OLD PEOPLE'S HOME FOR 4 YEAR OLDS Trish Powell, Murray Boland, Benjamin Leigh, Belle Borgeaud – CPL Productions / Channel 4
THE REAL FULL MONTY Nick Bullen, Kevin Mundye, Daniela Neumann, Will Yapp – Spun Gold TV / ITV
SCRIPTED COMEDY
CATASTROPHE Sharon Horgan, Rob Delaney, Ben Taylor, Jack Bayles – Avalon Television / Merman / Birdbath Productions / Channel 4
CHEWING GUM Production Team – Retort / E4
THIS COUNTRY Daisy May Cooper, Charlie Cooper, Tom George, Simon Mayhew-Archer – BBC Studios Comedy / BBC Three
TIMEWASTERS Daniel Lawrence Taylor, Barunka O'Shaughnessy, Josh Cole, George Kane – Big Talk Productions / ITV2
SHORT FORM PROGRAMME
BRITAIN'S FORGOTTEN MEN Production Team – BBC Three / BBC Three
EATING WITH MY EX Production Team – Shotglass Media / BBC Three
MORGANA ROBINSON'S SUMMER Production Team – Merman / Sky Arts
PLS LIKE Production Team – BBC Three / BBC Three
SINGLE DOCUMENTARY (ii)
CHRIS PACKHAM: ASPERGER'S AND ME Charlie Russell, Lizzie Kempton, Tom Barry, Will Grayburn – Raw TV / BBC Two
LOUIS THEROUX, TALKING TO ANOREXIA Louis Theroux, Ellena Wood, Simon McMahon, Peter Dale – BBC Studios' Documentary Unit / BBC Two
ONE DEADLY WEEKEND IN AMERICA Sanjay Singhal, Ursula Macfarlane, Jon Alwen, Sarah Hunt – Voltage TV Productions / BBC Three
RIO FERDINAND: BEING MUM AND DAD Rio Ferdinand, Grant Best, Matt Smith, Martin Thompson – Only The Best Productions / BBC One
SINGLE DRAMA
AGAINST THE LAW Aysha Rafaele, Scott Bassett, Fergus O'Brien, Brian Fillis – BBC Studios' Documentary Unit / BBC Two
HANG THE DJ (BLACK MIRROR) Charlie Brooker, Annabel Jones, Tim Van Patten, Nick Pitt – House of Tomorrow / Netflix
KING CHARLES III Mike Bartlett, Greg Brenman, Rupert Goold, Simon Maloney – Drama Republic / BBC Two
MURDERED FOR BEING DIFFERENT Aysha Rafaele, Scott Bassett, Paul Andrew Williams, Nick Leather – BBC Studios' Documentary Unit / BBC Three
SOAP & CONTINUING DRAMA
CASUALTY Production Team – BBC Studios Continuing Drama / BBC One
CORONATION STREET Production Team – ITV Studios / ITV
EMMERDALE Production Team – ITV Studios / ITV
HOLLYOAKS Bryan Kirkwood, Emily Gascoyne, Vikki Tennant, Colette Chard – Lime Pictures / Channel 4
SPECIALIST FACTUAL (iii)
BASQUIAT – RAGE TO RICHES David Shulman, Janet Lee – BBC Studios' Documentary Unit / BBC Two
BLITZ: THE BOMBS THAT CHANGED BRITAIN Tim Kirby, Emily Thompson, Francesca Maudslay, Cate Hall – Wall to Wall Media / BBC Two
BLUE PLANET II Production Team – BBC Studios' Natural History Unit / BBC Worldwide / Open University / WDR / BBC America / Tencent / France Televisions / CCTV9/ BBC One
ELIZABETH I'S SECRET AGENTS Chris Durlacher, Bernadette Ross, Julian Jones, Claire Guillon – 72 Films / BBC Two
SPORT
ANTHONY JOSHUA v. WLADIMIR KLITSCHKO Adam Smith, Ed Robinson, Sara Chenery, Jennie Blackmore – Sky Sports / Sky Sports Box Office
THE GRAND NATIONAL Paul McNamara, Richard Willoughby, Amy Lewin, Tony Cahalane – ITV Sport / ITV
SIX NATIONS: WALES v. ENGLAND Production Team – BBC Sport / BBC One
UEFA WOMEN'S EURO SEMI-FINAL: ENGLAND V. NETHERLANDS Sunil Patel, Mark Cole, Kay Satterley, Ian Finch – Whisper Films / Channel 4
SUPPORTING ACTOR
ADRIAN DUNBAR Line of Duty – World Productions / BBC One
ANUPAM KHER The Boy with the Topknot – Kudos / Parti Productions / BBC Two
BRÍAN F. O'BYRNE Little Boy Blue – ITV Studios / ITV
JIMMI SIMPSON USS Callister (Black Mirror) – House of Tomorrow / Netflix
SUPPORTING ACTRESS
ANNA FRIEL Broken – LA Productions / BBC One
JULIE HESMONDHALGH Broadchurch – Kudos / Imaginary Friends / Sister Pictures / ITV
LIV HILL Three Girls – BBC Studios Drama / Studio Lambert / BBC One
VANESSA KIRBY The Crown – Left Bank Pictures / Netflix
VIRGIN TV'S MUST-SEE MOMENT (voted for by the public)
BLUE PLANET II Mother Pilot Whale Grieves – BBC Studios' Natural History Unit / BBC Worldwide / Open University / WDR/ BBC America / Tencent / France Televisions / CCTV9 / BBC One
DOCTOR WHO The Thirteenth Doctor Revealed – BBC Studios Drama / BBC One
GAME OF THRONES Viserion is Killed by the Night King – HBO Programming / Bighead, Littlehead / Television 360 / Sky Atlantic
LINE OF DUTY Huntley's Narrow Escape – World Productions / BBC One
LOVE ISLAND Stormzy Makes a Surprise Appearance – ITV Studios / Motion Content Group – ITV
ONE LOVE MANCHESTER Ariana Grande Sings 'One Last Time' – BBC Studios / SB Projects / BBC One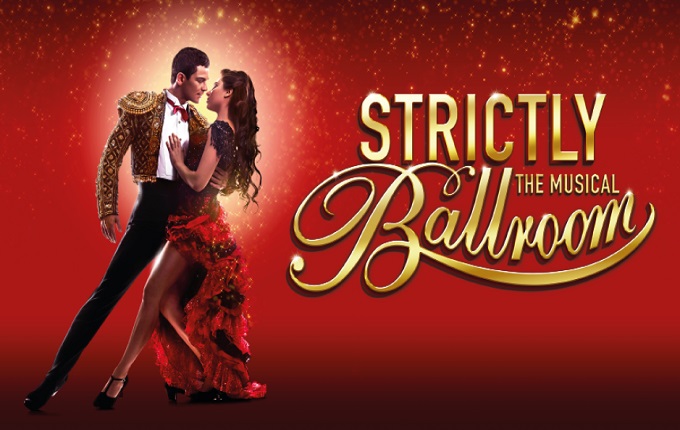 The Plot
A talented but arrogant ballroom dancer finds himself without a partner and shunned by the stifling rule makers when he dares to dance his own imaginative new steps while competing. Forming an unlikely team with a left footed amateur dancer, the mismatched pair set out to change the sequin clad world of ballroom dance forever.
The Good
Strictly Ballroom the musical is based on the cult classic film that opened Baz Luhrmann's iconic Red Curtain trilogy and introduced the flamboyant director to global audiences. Preserving all of the visual charm and musical magic of the big screen version, this new musical is an absolute delight, transferring the all the film's most iconic characters and moments effortlessly to stage.
From its opening moments this production sweeps audiences away in a tsunami of sequin soaked charm. Oscar winning costume designer Catherine Martin has recreated all the iconic style and camp glamour of the original film production. Every moment on stage drips with glitter and an unashamed explosion of colour. The shows dance numbers are a twirling rainbow of extravagant ruffles, slick cat suits and comically bouffant hair. There is an undisputed charm to the show's ostentatious silliness. It's simply impossible not to be won over by the look and feel of a world that is so uniquely fancy and fun.
Of course music is essential for dancing and this musical boasts all of the iconic songs that made the original film such a memorable pleasure. Will Young does a simply magnificent job breathing life into each classic track. His renditions of songs such as Love Is In The Air are breathtakingly brilliant. Backed by a skilful live band he is a reliable one man jukebox. His performance as the moustachioed compare leading audiences through the story with gentle narration is equally accomplished and welcomed.
The shows two leads are both equally sensational in demanding roles that require emotional range and dancing perfection in equal measure. Jonny Lambe is a perfect fit for Scott Hastings, the fleet footed wannabe dance champion with undeniable natural charisma but a self-destructive chip on his shoulder. Likewise Zizi Strallen is amazing as Fran, the dowdy and downtrodden dance studio lackey finally stepping out of the shadows and into a transformative spotlight.
It's impossible to heap enough deserved praise on both these relentlessly talented performers. Their abundant chemistry and dramatic evolutions gives the production heart and subtly beneath all its glitzy ballroom diva antics. A stellar supporting cast also add plenty of laughs along the way, making this show the near perfect combination of everything people hope for from West End entertainment.
The Bad
While there's little negative that can possibly be said about this truly five star production, obviously the shows flamboyant kitsch visuals and unashamed dancing passion won't appeal as much to those that hastily reach for the remote to change the channel whenever Strictly Come Dancing comes on TV. For everyone else with a less sullen and cynical demeanour, this show remains sensational fun.
The Ugly Truth
Audiences will fall helplessly in love with this audaciously wonderful new addition to the West End. Fans of the original film and newcomers alike will be caught up in a magical world of sequins, song, love, laughter and dance. An astonishingly brilliant cast, iconic songs and charmingly camp visuals make this a truly five star night of theatre magic.
Review by Russell Nelson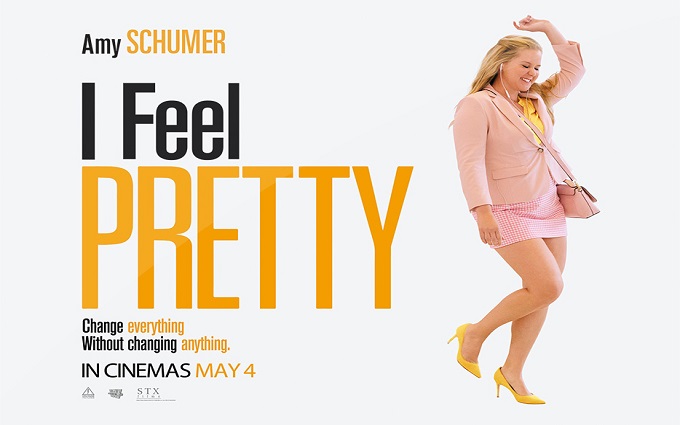 The Plot
Renee Bennett is a woman struggling with self-doubt and physical insecurity who finds her career, friendships and love life dramatically transformed when an accidental blow to the head leaves her suddenly convinced of her own 'undeniable beauty'.
The Good
I Feel Pretty is a watchable guilty pleasure that demands little from audiences other than casual attention and mild amusement. It's also clearly a massive improvement on Schumer's poorly reviewed recent Netflix stand up special. Further proof that Schumer is at her comedic best in cringe inducing situational comedy as opposed to when she's left on stage alone for a lengthy crass monologue.
Those that appreciate Schumer's typical self-deprecating antics will no doubt enjoy seeing her dive enthusiastically into another bucket of big screen shame. The wince inducing embarrassment of her slapstick physical comedy is at times excruciatingly awkward and legitimately amusing.
An enthusiastic and competent supporting cast also helps ensure that the film remains effortless viewing. Providing a steady backdrop of people and situations for Schumer to be humiliated or empowered by. Rory Scovel in particular does fine work as an understated and refreshingly plausible love interest for Schumer's character, giving the film so much needed sweetness and heart.
The Bad
Like almost all of Amy Schumer's past comedy offerings I Feel Pretty is an awkward combination of crude slapstick and wildly contradictory social messages. The fact that entire film opens with a joke centred on her vagina sets a trademark tone that obviously won't have universal appeal. Though in truth the film is actually at its most watchable and amusing when it sticks to shameless pratfalls. It's the film's confused attempts at social commentary and moral subtext that have predictably attracted the fiercest criticism.
The film's central premise has prompted inevitable comparisons with Jack Black's 2001 comedy effort Shallow Hal. That film saw his looks obsessed character hypnotised to only see inner beauty, leaving him with a comically skewed perspective on how attractive people physically are. Given well documented allegations of plagiarism and 'joke theft' that have dogged Schumer in recent years it's perhaps especially unfortunate that I Feel Pretty has been so swiftly dismissed as 'unoriginal'.
The biggest problem is that the chronic punchline of I Feel Pretty is essentially how 'delusional' Schumer's newfound arrogant self-confidence is supposed to be.  Audiences are expected and fully encouraged to laugh at the 'brain damaged' disconnect between Schumer's unchanged appearance and her overly inflated self-pride.  The film can't claim to offer a body positive message behind this trick of self-confidence because it's overwhelming greeted with confusion, mocking and amusement by the other characters Schumer encounters on screen.
This has long been a fundamental problem with Schumer's brand of aggressively self-deprecating humour. It's impossible to deliver a sincere message about empowering self-confidence whilst relentlessly degrading yourself. Schumer's comedy has a deeply schizophrenic quality that directly relies upon the very social, sexual and physical stereotypes that it claims to challenge.
Ironically the plot of Schumer's previously abandoned live action Barbie movie was supposed to feature her leaving the Supermodel perfection of Barbieland and confronting body image issues in the real world. It's hard to avoid the sense she was hastily attached to the first script available that featured the same themes. Whether it's a product of Schumer's self-crafted 'brand' or Hollywood pigeonholing her remains unclear.
The Ugly Truth
I Feel Pretty is a predictable comedy effort that manages to produce at least a few genuine laughs amongst a mostly muddled mess of meditations on body image and self-confidence. Though made with presumably good intentions and easy viewing, the film generally misses it satirical targets.
Review by Russell Nelson