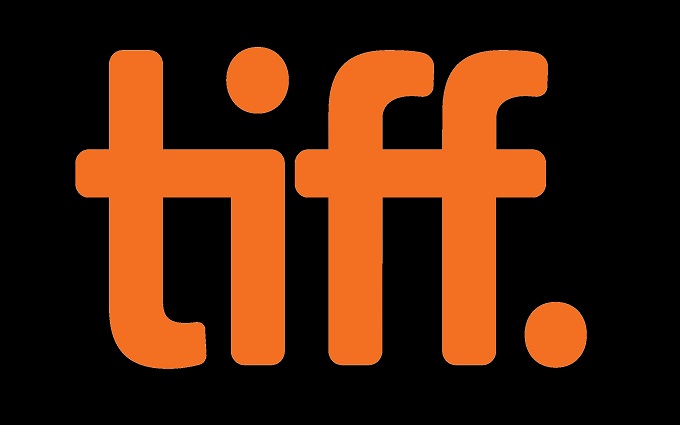 Piers Handling, CEO and Director of TIFF , and Cameron Bailey, Artistic Director of  TIFF , today unveiled the first round of titles premiering in the Gala and Special Presentation  programmes of the 43rd Toronto International Film Festival.  Of the 17 Galas and 30 Special Presentations, this first announcement includes 21 World  Premieres, 7 International Premieres, 8 North American Premieres and 11 Canadian Premieres.  The selection announced today includes 13 features directed by women.
Piers Handling commented to say
"We have an exceptional selection of films this year that will excite Festival audiences from all  walks of life. Today's lineup showcases beloved auteurs alongside fresh voices in  filmmaking, including numerous female powerhouses. The sweeping range in cinematic  storytelling from around the world is a testament to the uniqueness of the films that are being  made. Every September we invite the whole film world to Toronto, one of the most diverse, movie-mad  cities in the world. I'm thrilled that we've been able to put together a lineup of Galas and Special  Presentations that reflects Toronto's spirit of inclusive, passionate engagement with film. We can't  wait to unveil these films for our audience."
The 43rd Toronto International Film Festival runs from September 6 to 16, 2018.  List of announced Galas and special presentations below:
GALAS 2018  
Beautiful Boy Felix van Groeningen, USA  World Premiere    Everybody Knows Asghar Farhadi, Spain/France/Italy  North American Premiere First Man Damien Chazelle, USA  Canadian Premiere   Galveston Mélanie Laurent, USA  Canadian Premiere     The Hate U Give George Tillman, Jr., USA  World Premiere     Hidden Man Jiang Wen, China  International Premiere    High Life Claire Denis, Germany/France/Poland/United Kingdom  World Premiere    Husband Material Anurag Kashyap, India  World Premiere    The Kindergarten Teacher Sara Colangelo, USA  Canadian Premiere   The Land of Steady Habits Nicole Holofcener, USA  World Premiere   Life Itself Dan Fogelman, USA  World Premiere     The Public Emilio Estevez, USA  World Premiere    Red Joan Sir Trevor Nunn, United Kingdom  World Premiere    Shadow Zhang Yimou, China  North American Premiere    A Star is Born Bradley Cooper, USA  North American Premiere    What They Had Elizabeth Chomko, USA  International Premiere  Widows Steve M c Queen, United Kingdom/USA  World Premiere
SPECIAL PRESENTATIONS 2018    
Ben is Back Peter Hedges, USA  World Premiere    Burning Lee Chang-dong, South Korea  North American Premiere   Can You Ever Forgive Me? Marielle Heller, USA  International Premiere   Capernaum Nadine Labaki, Lebanon  North American Premiere   Cold War Paweł Pawlikowski, Poland/United Kingdom/France  Canadian Premiere    Colette Wash Westmoreland, United Kingdom   Canadian Premiere   Dogman Matteo Garrone, Italy/France  Canadian Premiere     The Front Runner Jason Reitman, USA  International Premiere    Giant Little Ones Keith Behrman, Canada   World Premiere     Girls of the Sun ( Les filles du soleil) Eva Husson, France   International Premiere    Hotel Mumbai Anthony Maras, Australia   World Premiere    The Hummingbird Project Kim Nguyen, Canada   World Premiere   If Beale Street Could Talk Barry Jenkins, USA  World Premiere  Manto Nandita Das, India   North American Premiere    Maya Mia Hansen-Løve, France  World Premiere   Monsters and Men Reinaldo Marcus Green, USA  Canadian Premiere   *Special Presentations Opening Film*  MOUTHPIECE Patricia Rozema, Canada   World Premiere     Non-Fiction Olivier Assayas, France  Canadian Premiere    The Old Man & The Gun David Lowery, USA  International Premiere    Papi Chulo John Butler, Ireland  World Premiere    Roma Alfonso Cuarón, Mexico/USA  Canadian Premiere    *Special Presentations Closing Film*  Shoplifters Hirokazu Kore-eda, Japan   Canadian Premiere     The Sisters Brothers Jacques Audiard, USA/France/Romania/Spain  North American Premiere     Sunset László Nemes, Hungary/France  North American Premiere    Through Black Spruce Don McKellar, Canada  World Premiere     The Wedding Guest Michael Winterbottom, United Kingdom  World Premiere    The Weekend Stella Meghie, USA  World Premiere  Where Hands Touch Amma Asante, United Kingdom   World Premiere    White Boy Rick Yann Demange, USA  International Premiere    Wildlife Paul Dano, USA   Canadian Premiere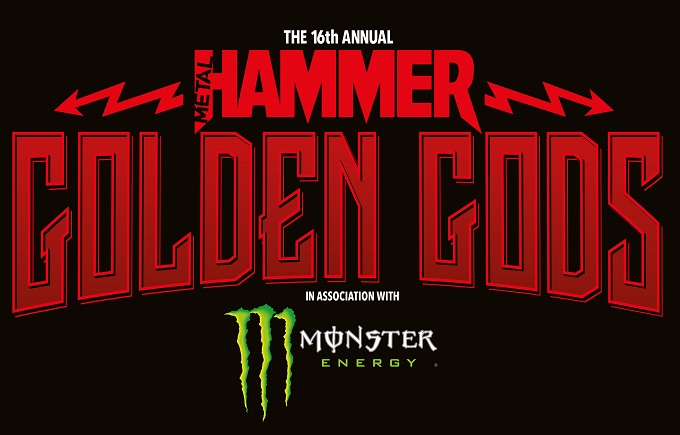 Ozzy Osbourne – The Prince Of Darkness and one of the most iconic names in rock music – is to be honoured as the Golden God at The Metal Hammer Golden Gods Awards 2018 in association with Monster Energy. This is the evening's most prestigious accolade that honours the most inspirational, important and groundbreaking artists in rock and metal.
The awards ceremony will take place at Indigo at The O2, London, on Monday, June 11, capping off what is always the UK's biggest weekend in rock and metal. This is an awards ceremony all about the fans, and tickets are on sale now for just £11.25. As well as the awards presentations, there will be live performances from Baroness, Meshuggah, Carpenter Brut and Myrkur, with an incredible headliner to be announced imminently. Tickets are available at https://goldengods.eventbrite.co.uk.
With a career dating back almost five decades, Ozzy Osbourne's status sees him rightly revered as one of the most important – and, at times, infamous – figureheads in all of rock and metal.
In 1969 he founded the legendary Black Sabbath alongside Tony Iommi, Geezer Butler and Bill Ward, with the four men inventing and going on to popularise the genre of music that would come to be known as heavy metal. Ozzy's original tenure with the band produced some of the greatest albums in metal's long history, initially fronting the band for 10 years and eight albums.
After his departure from Sabbath in 1978, he released his debut solo album, Blizzard of Ozz, which was met with global critical and commercial acclaim. In all, Ozzy has released 11 solo records and nine with Black Sabbath – including the band's 2013 reunion album, 13 – resulting in sales of more than 100 million. His touring schedule has been unrelenting, playing sold-out shows in stadiums and arenas around the world for almost 50 years solid, and it shows no signs of waning – he's currently in the middle of the No More Tours 2 Tour that will see him headline Download festival on June 10.
Ozzy Osbourne reacting to the news said
"What an immense honour it is to be getting a second Golden God Award after Sabbath picked one up last year. The fans who have supported me and this music mean everything to me, which is why getting this award is so special. I will see you all down there."
Previous recipients of the Golden God Award include Motörhead legend Lemmy, Megadeth's Dave Mustaine and Rob Zombie amongst others. Metal Hammer Editor, Merlin Alderslade added
 "It just doesn't get any bigger than this. The Prince Of Darkness, the most iconic name in heavy metal, a man without whom these very awards, this very magazine – hell, our very culture – would quite simply not exist. Seeing Ozzy walk out on that stage at the Indigo on June 11 is going to be unmissable. We can't wait to share what will be a very special moment with you all. All aboard!"
Metal Hammer is the biggest and best heavy metal magazine on the planet, and Hatebreed frontman Jamey Jasta will host this year's ceremony. This is the 16th annual Metal Hammer Golden God Awards.
Metal Hammer put on this show for the people who truly matter: the fans. As well as the awards, which are a combination of reader-voted and editorially chosen, there will be live music from the aforementioned Baroness, Meshuggah, Carpenter Brut and Myrkur, plus the show's headliners, who will be announced on June 1. In previous years, there have been headline sets from Motörhead, Mastodon, Anthrax, Steel Panther and many more.
The Plot
The scheming young inhabitants of a rundown British seaside resort in the 1990s plot increasingly ill-advised pathways to quick cash and eventual escape. A heady mix of boredom, betrayal and bad behaviour combining to create frequently hilarious consequences.
The Good
Confidence perfectly captures the spirit of a young generation trapped between delusional self-confidence and more depressing realities. As illustrated by iconic audience favourites like Only Fools and Horses, clueless optimism and hapless aspiration are a particularly potent source of endearing comedy.
The production's compact neon drenched set provides an imaginatively versatile and effective backdrop for the story. Combined with the quirky costumes it efficiently illustrates the amusing contradictions between the youthful hyper optimism of the 1990s and the languid depression of once popular seaside towns stuck in a pattern of terminable decline.
At the centre of this world Tanya Burr gives a truly great performance as Ella, the brazenly ambitious and ruthless teenage temptress determined to improve her own good fortunes at any cost. Burr's performance has a convincingly sneering swagger far removed from her own familiar sweet nature. Ella is consistently crude and selfishly cynical with occasional flashes of desperate vulnerability. It's an impressively foul mouthed and fragile transformation from the popular YouTube beauty blogging superstar. This bravely uninhibited performance alone should be more than enough to silence any detractors that question the commitment or talent of Tanya Burr based solely on her distracting social media success.
Around Burr's provocative character the rest of a fantastic cast populate the seaside wasteland Ella struts around with people who are equally clueless and complicit in her dubious entrepreneurial schemes. The ensemble do a fine job of maintaining a consistent darkly comedic tone throughout.  A dead hamster and a most unlikely use for a Cadbury's Flake are just a few examples of the play's deliciously silly and sharp edged running punchlines.
The Bad
Overly unsympathetic audiences may find the predictably disastrous consequences of the character's deluded antics a little less endearing. While many people gleefully enjoy watching the inevitable failings of the self-deluded, for some it's can be more of an ordeal than amusing. For those people it's only fair to warn that Confidence offers up cringe inducing comedic moments with shameless frequency.
The Ugly Truth
Confidence delivers plenty of laughs and scheming plot twists, propelled by a brilliant cast and Tanya Burr's ferociously charismatic performance. The play is arguably more fun than an actual trip to the seaside.
Review by Russell Nelson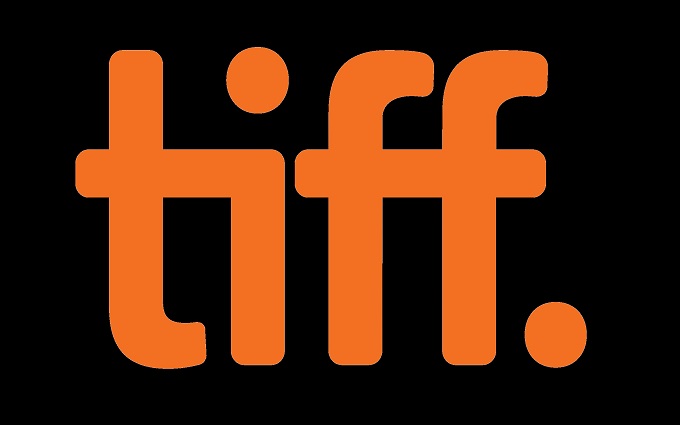 Each September, the Toronto International Film Festival (TIFF) becomes a central hub for film lovers from around the world to experience Festival Street, watch some of the year's most anticipated films, and discover new international filmmaking voices. Organizing the 11-day Festival is no small feat, and each year the TIFF experience is made stronger and more vibrant through the remarkable support of our Volunteers. This year is no different — TIFF encourages Toronto's most enthusiastic, motivated, and committed film lovers to apply today!
"TIFF is known worldwide as a Festival for the people, and our Volunteers are often the first point of contact that guests seek out when they need information," says Katy Fahimi-Manzari, Manager, Volunteer and Intern Resources, TIFF. "It goes without saying that TIFF Volunteers play a huge role in shaping and enhancing the guest experience, which contributes greatly to the overall success of the Festival."
Last year an extraordinary 2,882 Volunteers donated 80,637 hours, which took form through a variety of supporting roles; from Festival Street to theatre venues and helping out in the Industry Centre and with administration, TIFF Volunteers are an exceptionally talented group with a diverse skill set and passion for all things film.
To reward the contributions of TIFF Volunteers, we endeavour to create a truly positive, fun, and memorable experience that offers the opportunity to gain new skills through hands-on learning, grants access to some of the latest buzzed-about films, and provides a place to foster new and lasting friendships that will stand the test of time.
Does this sound like the perfect role for you? Apply now at tiff.net/volunteer. Applicants must be at least 18 years old. The 43rd Toronto International Film Festival runs September 6 to 16, 2018.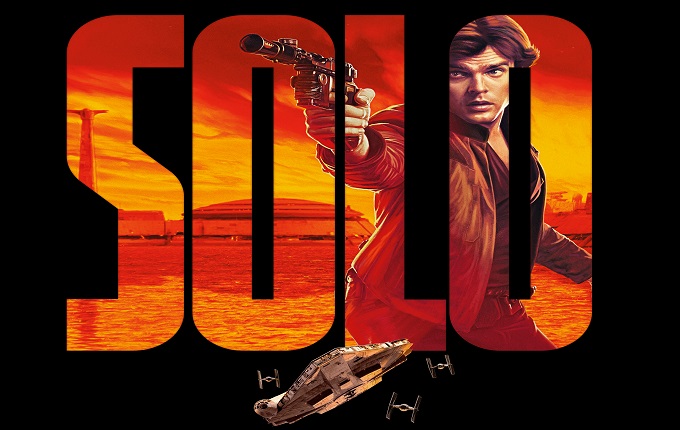 The Plot
The film charts the adventures of a young Han Solo, before he became an intergalactic hero. Finally revealing how his dreams of escaping to the stars helped turn him into the galaxies most infamous space captain. Along the way he encounters his faithful first mate Chewbacca, notorious hustler Lando Calarissian and the fastest hunk of junk in the galaxy the Millennium Falcon.
The Good
With a reported $250 million budget Solo is definitely a full-fledged addition to the Star Wars Saga featuring a parade of familiar and much beloved characters. The film showcases some typically magical creature effects work and the usual array of immersive worlds. Whatever it's other flaws and failings, Solo does at least look like a Star Wars story.
Given the well-publicised production nightmare that saw original directors Miller & Lord replaced last minute by Ron Howard, prompting major reshoots of the nearly completed film, it's fair to say that it's not immediately obvious from the final film that such a messy transfer of storytelling power took place. There's no mismatched plot points or abrupt visual shifts that would suggest that the script and finished film was actually stitched together from radically different 'artistic visions'.
Despite some criticisms of casting choice for the Young Han Solo, Donald Glover is at least one undeniable piece of major casting success. He vocally channels Billy Dee Williams perfectly as swaggering swindler Lando Calarissian. Clad in garishly jaunty capes and shamelessly well-groomed facial hair, young Lando is a much needed jolt of genuine comedic charm. A solid supporting cast of earnest character actors such as Woody Harrelson and Paul Bettany also give credibility to some of the film's new introductions. The film at least attempts to venture into some new territory, rather than just entirely relying on lazy homage to familiar characters.
Star Wars fans with a particular passion for completism will enjoy seeing details of how Han Solo became a dashing space scoundrel, befriended loyal Wookie companion Chewbacca and ended up as Captain of the Millennium Falcon all finally revealed. As one of the most popular and layered characters in the galaxy far far away, Han Solo was an obvious biopic choice in the ever expanding Star Wars franchise.
The Bad
Harrison Ford's performance as Han Solo catapulted him to superstardom and showcased the absolute peak of his raw charisma and instantly iconic screen presence. Finding a young actor capable of delivering a compelling original performance whilst also channelling Ford's familiar mannerisms and good looks was always going to be a predictably impossible task. Despite reportedly auditioning over 3000 actors for the role and getting personal advice from Steven Spielberg, sadly the film failed to satisfy the unfeasibly high standards required for this crucial lead role.
While with plenty of obvious help Alden Ehrenreich occasionally manages a brief passing physical resemblance to Ford, sadly he never comes close to matching the appealing screen presence Ford delivered in one of his most iconic roles. His flat delivery frequently lacking sincerity and intensity, does little to elevate an already lacklustre script.
Game of Thrones star Emilia Clarke also struggles to transfer her small screen appeal to a bigger setting. As with the awful Terminator Genisys, she once again proves sadly lacking in both range and screen presence. It's becoming increasingly clear just how reliant she has been on Game of Thrones perpetually hyping her character. Without a barrage of 'mother of dragons' memes to forcibly enthuse audiences her actual performance is left cruelly exposed.
Beyond weak central casting Solo suffers from many of the common issues plaguing prequels. The storytelling feels frequently redundant and fails to live up to the high standards of the well-established characters and their already familiar adventures. Sadly Solo offers little in the way of new dimensions to existing characters or memorable new action sequences. The film flies through a mostly predictable plot that delivers few moments of genuine consequence or entertaining surprises.
The Ugly Truth
Solo is a mostly unnecessary prequel that does little to enhance the existing Star Wars universe. Disappointing central casting combined with a deeply troubled production history delivers a mostly satisfying but forgettable addition to the increasingly stretched franchise. The most ardently devoted Star Wars fans may still find moments to enjoy and revel in a chance to celebrate some of the most beloved figures from the original trilogy, but this sadly isn't the film it could have been or the one they're looking for…
Review by Russell Nelson