New Star Trek Beyond Posters Surface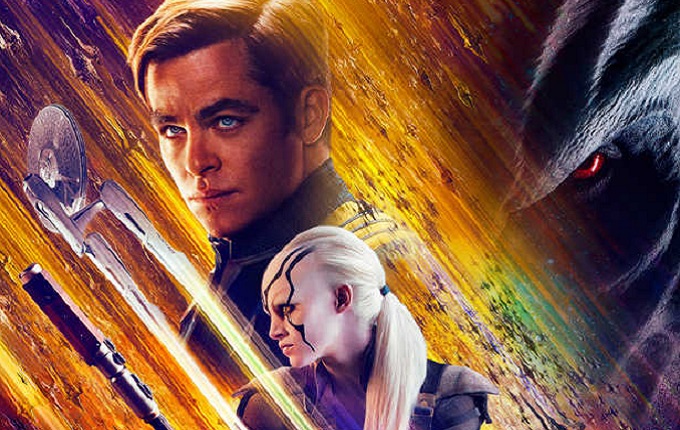 With a little under two months to go until the third installment of the Star Trek franchise arrives (or the thirteenth if you're counting the previous series of films) a colourful new one sheet has graced the inter webs.
Featuring Chris Pine's Captain Kirk (twice!), Zoe Saldana's Uhura, Simon Pegg's Scotty and Zachary Quinto's Spock as well as a glimpse newcomer Sofia Boutella as Jaylah and the ominous presence of Idris Elba's Krall in the background.
If the posters and trailers are anything to go by, it looks like Star Trek Beyond will be celebrating the franchise's 50th anniversary with a bang when it's released in cinemas on July 22nd