Good Girl Review Trafalgar Studios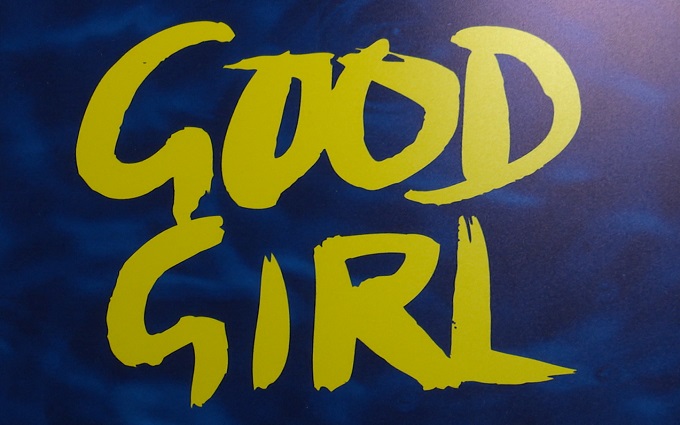 The Plot
Titular hero GG aka 'Good Girl' narrates her own life story from early childhood, through painfully awkward adolescence and into even more uncertain adulthood.
The Good
Set against an expertly chosen backdrop of 1990s pop culture references and catchy pop tunes this sensational one woman show deservedly graduates to the West End, having emphatically dazzled audiences at Edinburgh Fringe and the Vault festivals.
Writer and star Naomi Sheldon breathes captivating life into every moment of a brisk 60 minute run time. Lurching expertly from joyous explorations to painful disappointments she makes GG the kind of sincere nuanced heroine that is so tragically rare on stage or screen. Sheldon's performance is overflowing with an abundance of comedic charm. In particular her flare for instantly transforming herself physically and vocally into a wide range of characters, allows this one woman show to explore a rich expansive world.
Sheldon convincingly portrays both GG and her loyal gang of fellow Sheffield schoolgirls in a journey that spans decades and the entire emotional spectrum. Her unflinchingly candid observations and instantly recognisable caricatures connect instantly and powerfully with audiences. Her vividly descriptive narration and richly imaginative performance combines to leave audiences in frequent fits of laughter. This rich reservoir of bold comedic charm allows Sheldon to succeed in handling complex issues of identity, gender and sexuality with an effortless grace and precision.
It's impossible to ignore just how timely and urgently relevant this show feels, set against a backdrop of seemingly unstoppable social self-examination and recriminations. Perhaps the biggest compliment possible is that Good Girl transcends the current white noise of increasingly hysterical tabloid headlines to speak directly to women and men with equal passion and grace. This show has a urgent and sincere voice of its own, rather than just being an angry kneejerk reaction to current Hollywood drama.
Sheldon and her semi-autobiographical heroine GG are brave and fragile in the most utterly compelling ways. Standing alone on a small circular stage with no props beside raw imagination and sensational comic timing, Sheldon is simultaneously commanding and exposed. Similarly the distinctive twang of northern accents of the various characters she inhabits lends both gentle and harsh qualities to some of the plays most crucial moments.
Naomi Sheldon is clearly destined for great things and deserves every success that will assuredly come her way in due time. For now it's essential not to miss the chance to spend an hour inside the warm welcoming wit of her intimate adventure.
The Bad
The only minor flaw in Naomi Sheldon's otherwise perfect piece of stage magic is that it may at times be too daringly honest and perceptive for more emotionally repressed audiences.
The Ugly Truth
Good Girl is a truly essential piece of live theatre magic that perfectly captures the poignant pleasures and pains of adolescence. Naomi Sheldon is an astonishingly adept new voice as both a writer and performer. You MUST watch this while you can. Do not miss the chance to experience this vivid storytelling masterclass in a fittingly intimate space.
Review by Russell Nelson