Film4 FrightFest 2014 Day Two Blog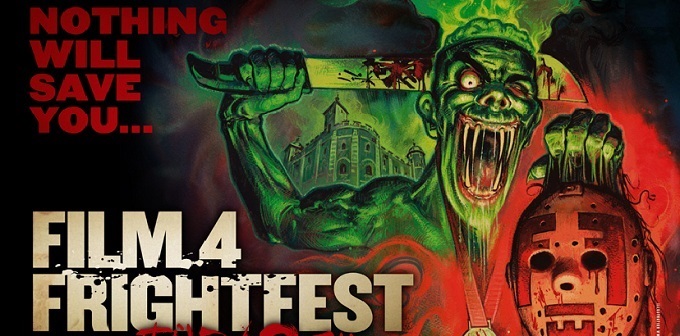 With opening night out of the way, day two of Frightfest brings even more horror to entertain fans with not only 6 films playing in the three separate main screens, but 12 more in the two discovery screens. This of course means that choices have to be made and films must be sacrificed. Here's a look at a select few of the films playing during day two
The Green Inferno
With release date problems attached to Eli Roth's latest, The Green Inferno is perhaps one of the most exclusive screenings of the festival this year. Taking it's title from the cult classic Cannibal Holocaust Roth has created a masterpiece and is truly at the top of his game right now. With gruesome deaths and truly terrifyingly uncomfortable scenes, The Green Inferno is an incredible piece of filmmaking.
Wrong Turn 6
Hosting it's world premiere here at Frightfest, the inbred canniballistic franchise is now moving to it's 6th instalment. This time focussing around a long lost family member of the savage cannibals who arrives at the derelict Hobb Springs hotel to find out more about them. Fans of the franchise will still have fun with the bloody deaths, however it takes a good while for it to truly begin…
Late Phases
Featuring a knockout performance by Nick Damici, Late Phases is a story of one mans fight against a Werewolf. The only problem is, this man is blind. Although it's rather slow moving, Damici's performance is strong enough to keep Late Phases interesting and entertaining along with director Adrian Garcia Bogliano's use of practical effects.
The Last Showing
Horror legend Robert Englund is back in the genre with this extremely meta thriller. Englund plays Stuart, a former cinema projectionist who decides to make his own film with the help of two of the cinemas patrons. A fantastically written film which gives great commentaries on the state of modern cinema whilst mixing in plenty of thrills.
Dead Snow 2
Red vs Dead Director Tommy Wirkola brings the sequel everyone wanted to his Nazi Zombie smash hit. Picking up right where the first instalment left off, Dead Snow 2 is bigger and better, with more laughs and most importantly, more zombies!
Now time for the Daily FrightFest Awards:
Highlight: The Last Showing
Low-light: Wrong Turn 6
Most inventive kill: using someone's intestines to siphon petrol for a tank in Dead Snow 2. Those smart Zombies!
Quote of the Day: 'Hey! I didn't know there was an ugly face convention in town!' Which is clearly the best way to distract an army of Nazi Zombies…