Entourage Review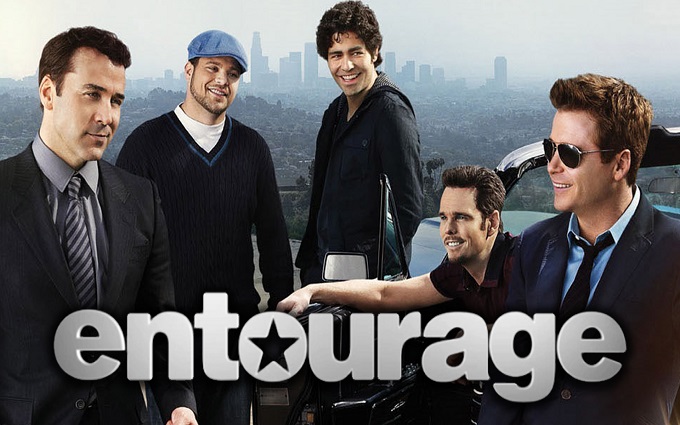 The Plot
The boys are back and this time it's on the big screen. HBO's hit show Entourage continues just months after where the final season left off. With movie star Vince (Adrian Grenier) single again after his failed (and short) marriage, he decides to make his next project his directorial debut, much to his agent turned studio boss Ari's (Jeremy Piven) dismay…
The Good
It's been almost four years since Vince, E (Kevin Connolly), Drama (Kevin Dillon) and Turtle (Jerry Ferrera) were last seen jetting off to Vince's impromptu wedding with a british reporter and it seems that nothing has changed. Opening with a lavish party on a yacht, the storyline is almost instantly brought back to it's original state with Vince's marriage now officially annulled after just a few days (Britney Spears' marriage was shorter though according to Turtle).
Even Ari is back! Last seen taking an early retirement to save his marriage, the foul mouthed agent is back and as angry as ever in his new role as studio head. Try as he might, Ari's anger issues can never be simmered down and no one is safe when things start to go wrong at work. Not even a framed picture of cute kittens.
Entourage brings back all the characters and tropes that made the show such a hit while adding some more great cameos that the show is famous for. Of course Gary Busey turns up again, but we also get Billy Bob Thornton and Haley Joel Osment as Texan father-son financiers who start making problems for Vince's new movie – a futuristic sci-fi take on the Jekyll and Hyde story.
Meanwhile Vince's long suffering half brother Johnny 'Drama' Chase is still working towards his big break and it could come in the form of his small but pivotal role in Vince's new movie. That is if the financiers don't have a say in it…
The Bad
As the movie clearly hopes to attract a winder audience for Entourage there's some inevitable exposition to catch newcomers up to what they missed out on over the past eight seasons. It's just a shame that this comes in the awkward and dull form of a fake Piers Morgan behind the scenes look at Vince's new film. Serving as a lazy and  heavy handed way to educate new audiences about the childhood friends that form our heroic 'Entourage'.
Unfortunately, and somewhat ironically for a show based on the business of Hollywood, Entourage doesn't quite make the transition to the big screen. While it's certainly a treat for fans to have more, the storyline feels like it could have been done just as well and probably cheaper in the form of a half season of the show.
If you were to play this back to back with the show itself, the only real proof that this is slightly bigger is the extended opening credits sequence which does nothing but replace the usual buildings upon which the cast and crews names would be emblazoned on with slightly bigger flashier ones.
The Ugly Truth
Entourage is a definite must watch for fans of the show who've been missing the boys since their departure from TV. For newcomers however, it's probably not the best introduction, you're better off buying the DVD box sets.
Review by Johnny Ellis