Daredevil Season 2 First Look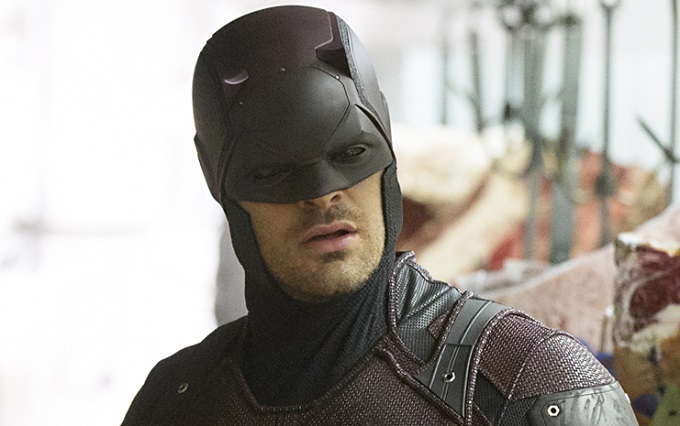 The Netflix original series Marvel's Daredevil returns with the highly anticipated second season of its epic live-action adventure. The second season debuts amidst the release of the Netflix original Marvel's Jessica Jones, the upcoming Marvel's Luke Cage and future release of Marvel's Iron Fist, all leading up to the teaming of the main characters in Marvel's The Defenders. 
Blinded as a young boy but imbued with extraordinary senses, Matt Murdock (Charlie Cox) fights against injustice by day as a lawyer, and by night as the superhero "Daredevil" in modern day Hell's Kitchen, New York City. Charlie Cox (Matt Murdock/Daredevil) is joined by a stellar cast including Jon Bernthal (Frank Castle), Elodie Yung (Elektra), Deborah Ann Woll (Karen Page), Elden Henson (Foggy Nelson), Rosario Dawson (Claire Temple),  and Scott Glenn (Stick).
The new images and recent teaser trailer give fans their first glimpses in particular of comic book favorites Elektra and The Punisher aka Frank Castle. The first series won considerable praise from Marvel fans or embracing the darker side of the Marvel comic book universe. The next season of Daredevil looks set to continue those themes and further integrate it into the other Netflix Marvel series.