Collectormania Milton Keynes 2012 Report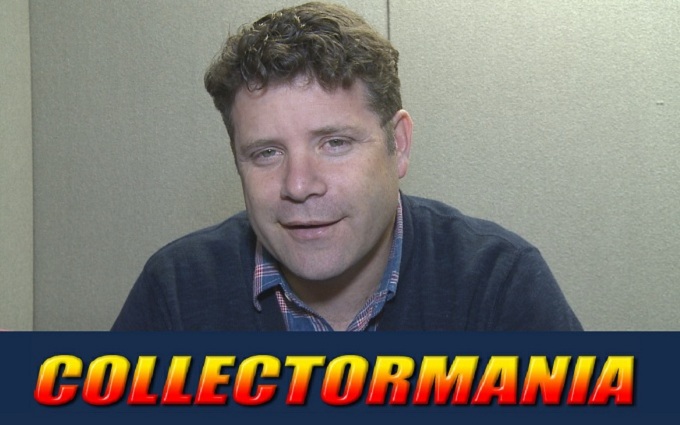 Packed from morning to evening Collectormania Milton Keynes is part of the Showmasters family and cousin to London Film and Comic Con. Even at 9am there are hundreds of people queuing for autographs and prized photo-shoot tickets, with more than a few recognisable faces – on our way around the stadium we pass Darth Vader, posing for a new picture every time we see him, and a gaggle of Stormtroopers who are hanging out with a Jedi. We circumnavigate two Katniss Everdeens and an Amy Pond.
The range of cosplay reflects the range of guests. Doctor Who is prevalent with five Doctors (4, 5, 6, 7 and 8), Karen Gillan, and numerous others in attendance, plus a smattering of Star Trek and Star Wars to complete the holy trinity. Game Of Thrones is the new kid on the circuit but with the queues you'd never guess it – Jason Momoa and Lena Headey (Khal Drogo and Cersei Lannister respectively) are swamped for the entire day, whilst Finn Jones (Loras Tyrell) is fielding the affections of many (many) admirers. The Hunger Games is another big newcomer as Dayo Okeniyi and Amandla Stenburg (Thresh and Rue) giggle their way through the day. There's Harry Potter, James Bond, sporting stars like Stirling Moss, and tomorrow there will be Primeval and Sherlock.
Everyone we speak to is lovely, but it's these newer guests – Amandla and Finn in particular – who shine, both with us and with their fans. As we wrap up our interview Finn spots some fans from earlier, and he grins, throws his arms wide. "These beautiful girls are back!" They nearly faint with glee.
In the narrow, circular promenade of Stadium:MK it's crowded and your sense of direction is easy to mislay, but the buzz is positive. Guests joke about the weather while the cosplayers stay jolly. There's a sense of camaraderie, though in such close quarters you get an idea of the diversity of those attending. There are of course countless cosplayers, but there are also families with little kids who spend the whole day wide-eyed, teenage boys and girls with no visible hint as to their geeky leanings, and more people with bus passes than you might think.
A normal looking girl giddily demands her Eleventh Doctor boyfriend take a picture of her with Captain America's shield. A mother whips out her camera and gives Darth Vader her baby, to which he replies "I am your father." Lauren Tom, of Friends and Futurama, goes crazy over a blooping R2-D2. Everywhere you turn there's something and someone different, but the universal constant here is the smile on everyone's faces. It's one of the great strengths of pop culture – they may be very different, but for a weekend these people all belong in the same place.
Report by Sophie Wing