Brad Pitt 'Prankster' Gets Probation.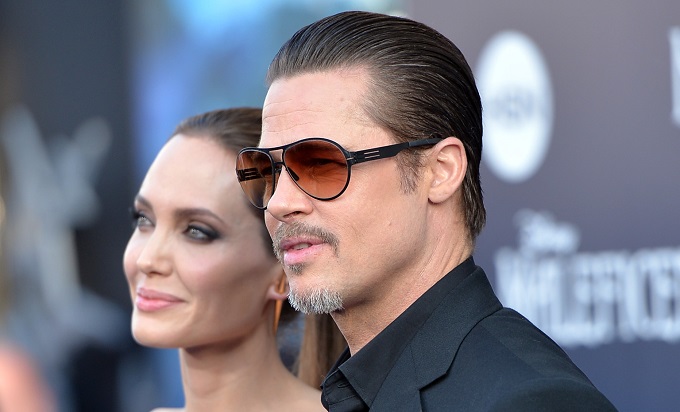 Infamous Ukrainian TV presenter Vitalii Sediuk has been given a restraining order to keep him away 500 yards away from Brad Pitt following his alleged assault of the star on the red carpet at the Maleficent world premiere in Los Angeles.
25 year old Sediuk was recently fired by Ukrainian TV station 1+1 following a series of high profile stunts which included trying to kiss Will Smith, inappropriately grabbing Bradley Cooper & Leonardo Di Caprio at various award shows. He was also arrested for attempting to run on stage to grab Adele's best pop solo Grammy Award and most recently crawled under the dress of Ugly Betty Actress America Ferrera during a photocall at the Cannes film festival.
His latest and most violent 'stunt' apparently saw Sediuk jump over barriers at the Maleficent premiere to hug Brad Pitt before striking him in the face and knocking off his sunglasses. Though Pitt appeared unharmed during a subsequent photocall, Sediuk was wrestled to the ground by bodyguards and led away in handcuffs.
Sediuk has now been sentenced to 3 years probation and ordered to attend a year's psychological counselling and 20 hours of community service.
A Gallery of Pictures from the Maleficent World Premiere below: