Atomic Blonde Review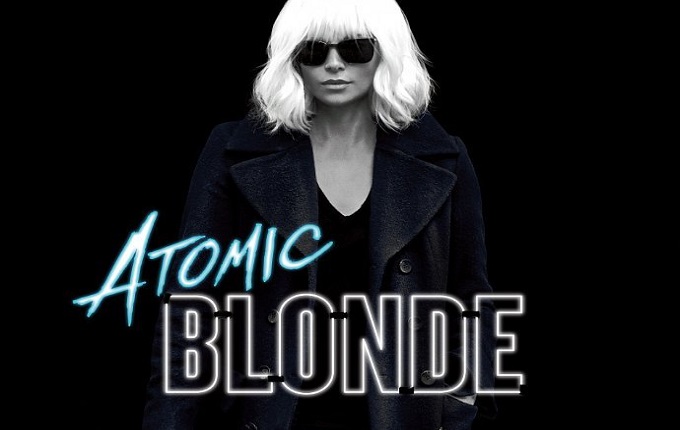 The Plot
As the 1980s and Cold War draws to a bitter close a British agent is dispatched to the murky underworld of Berlin to recover priceless information and track down the identity of a mysterious double agent.
The Good
From its opening scene to its closing moments Atomic Blonde is relentlessly propelled by a catchy soundtrack of deliciously 80s electro beats. This distinctive score combines very well with the grim urban wasteland of cold war torn Berlin and a fun parade of stark 80s fashion to give the film a truly distinctive style. It's a colourful and chaotic canvas for director David Leitch to work with.
Charlize Theron is perfectly cast as the beautifully deadly British agent ruthlessly fighting her way through Berlin in pursuit of her mission and some more mysterious personal goals. Beneath of bob of bleach blonde hair and wrapped in a monochrome wardrobe, Theron is the epitome of cool. The film does a fine job of crafting an indestructible aura around Theorn and making her a highly credible and memorable action heroine.
A strong supporting cast packed with familiar British stars like Toby Jones, Eddie Marsan and a notably feral James McAvoy lend authenticity to the brutal and banal world of international espionage. The film also frequently injects flashes of dark humour into its regular barrage of blood soaked action. The film wisely eschews melodrama in favour of unashamed mayhem and copious guilty pleasures.
The Bad
Atomic Blonde tries to balance an ambitious combination of brutal action, spy thrills and black comedy. The results are mostly satisfactory but by turns can feel both a little predictable and gratuitous. The John Le Carre-esque spy plot isn't quite as clever as it attempts to be, while likewise the consistently blood drenched action is well executed but ultimately becomes slightly repetitive.
The film often panders to the mostly male audience it clearly anticipates attracting by flaunting Charlize Theron's naked charms and even some surprisingly Sapphic sex scenes. While the film's target market will no doubt welcome some sexy distractions it may be a little less popular among those hoping to turn Theron's indestructible super-agent into any kind of de facto feminist icon.
Ultimately while the film fuses various elements of films like Taken, John Wick and even Grosse Point Blank it seems unlikely to match their enduring popularity. It will be interesting to see how well the film ultimately survives repeat viewing once it has been robbed of any initial intrigue. The soundtrack and set pieces are fun but the film does lack the sort of memorable dialogue and iconic scenes that seems most necessary for achieving true cult classic status.
The Ugly Truth
Atomic Blonde flirts obviously with cult classic status thanks to a memorably kitsch style and killer soundtrack. Theron is a perfect fit for her femme fatal heroine and her considerable presence may be enough alone to satisfy some fans. Those seeking a more subtle spy thriller should probably look elsewhere though as Leitch's 80s throwback is more shameless guilty pleasure than anything else.
Review by Russell Nelson