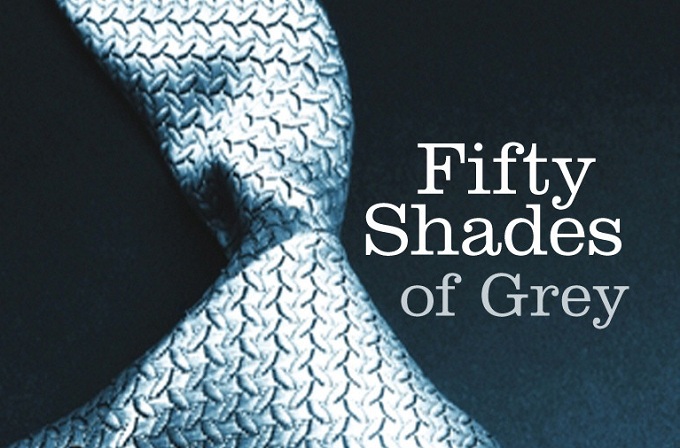 Fifty Shades of Grey has officially become the fastest selling paperback of all time and currently tops the book bestseller lists around the world. Universal and Focus Features recently won a frantic bidding war for the film rights, with rumours of Angelina Jolie being lined up to direct and a host of young stars keen to land the daring lead roles of kinky businessman Christian Grey and virginal love interest Ana
At her first ever UK fan event Fifty Shades of Grey author EL James spoke about the forthcoming movie adaptation. She emphatically ruled out casting Twilight stars Robert Pattinson and Kristen Stewart, despite the fact the novels were originally written as Twilight fan fiction. She did admit however that despite have her own shortlist of stars to play Ana & Christian, the final casting decisions would not be left entirely up to her alone.
The author also defended the books from BDSM community criticism about how the novels present the lifestyle to a mainstream audience. Despite the phenomenal record breaking success of the series, EL James also admitted that she does have fears about the ability of the film version to live up to fan expectations and avoid being a big screen disappointment.
EL James spoke to fans for one and a half hours but you can read interview highlights below:
First question, will there be more books in the series and are you intending on re-writing the books from Christian's perspective?
I might maybe. Yes. I mean… ohhh… It's a question I get asked a lot usually on Twitter and I usually ignore it frankly. I would like to try and get away from them for a bit because I'm really sick of them frankly. They've lived in my head much longer than they have in everyone else's. So yes I wouldn't mind going away then coming back to them. But Christian's a challenge; he's a really tough headspace to be in. Part of me thinks it will ruin the mystique. But I don't know, that's my worry about doing it. I keep saying never say never. I haven't ruled it out. But frankly I'm exhausted form all of this I need to go and just lie down on a beach.
The books have been celebrated for bringing the BDSM lifestyle to mainstream attention, but how do you feel about criticisms from within that community that Christian as the character who introduces us to that world is damaged, thus playing into the existing negative sterotypes?
Christian is from a damaged place. It's not saying that Kinky is from a damaged place. The main reason I made him damaged is because I makes for a much more interesting story. If he wasn't then the narrative just wouldn't work. I did a lot of research into everything like dominance, submissives, contracts and slave traditions. I know that in the BDSM community it's a sliding scale from starting with a bit of slap and tickle at one end all the way to a total power exchange. I understand the entire dynamic. It's true that in this story Christian comes from a difficult place but I found many place on the internet where people also came to the kinky community from difficult places. I found one place where dominants were discussing the psychological problems of their submissives and I found that fascinating. I think because of this range within the community this is just supposed to be how he's dealt with it.

One of the things I've learnt doing this is that I can't own anybody's response to the book. I wrote the books because I wanted to tell a fabulous love story. I think the BDSM issue is fascinating and arousing. I think you really need to read all the way through to see how Christian and Anna find their level of doing things and how their relationship progresses. I'm sorry if people do feel that way but if Christian had been a wonderfully rounded human being then the story really wouldn't have been as good.
How closely inspired were you by the characters in the Twilight books and the performances of Rob & Kristen?
The characters grew; they started that way and developed into completely their own people. It was fascinating getting to know them and know them very well. I didn't see an outline straight away; I had no idea where these books were going to go. I just went with them. As I go to know them they grew a life of their own.
There been some suggestions that Robert Pattinson and Kristen Stewart could play Christian and Ana, how would you feel about seeing them in Fifty Shades of Grey?
I think it would be too strange ! It would just be .. Uggh weird!
Do you have a cast list in mind already for the film?
I have about 4 people in mind for Ana and 3 for Christian but I'm not telling anyone what they are because I'm not allowed to discuss the movie at all which is a real shame. Things are moving quite slowly on that but hopefully… it's such fun and so hopefully after we've put a few things in place it will all start to move on. We've still got to get the producers in place then deal with the script and all that. The actual film is a long way down the line.
Do you have final say on casting and what kind of suggestions have you had so far?
On Facebook I've had a list of names as long as my arm from people. Oh my god yes! People have suggested that Pierce Brosnan needs to play Christian. Christian is in the eye of the beholder honestly. AS for the casting decision it will be up to all of us I suppose. It will be a collaborative effort, it won't just be me. The Director, the producer, the head of the studio might want someone. It's too early to say.
How do you feel about all the fan speculation about what the movie will be like?
There's all these fan made trailers. I keep watching them going no, no, no that isn't it! But I did send one to focus features. Hey look at this, what do you think, we don't have to do anything.  I didn't hear back from them.
Movie adaptations often seem to fall short the standard of the original books. Are you worried at all about the movie version of Fifty Shades of Grey disappointing fans?
Oh yes of course I'm really worried about that. The thing is a book is such a personal experience it's only between the author and the reader. It's not like being part of a huge forum like this, where everyone is expecting you to have their interpretation of that on the big screen. It is a concern and for me I'd rather always see a film first the read the book. Because the books are almost always better. I did have concerns like that, but then I thought, when am I going to have the chance again to work on a Hollywood movie? I thought sod it. I very much believe that life isn't a dress rehearsal. So I decided to go for it.
Who would you prefer Edward Cullen or Christian Grey?
Oh that's a tough one but I'd have to say… Christian Grey, because he's my ultimate fantasy man!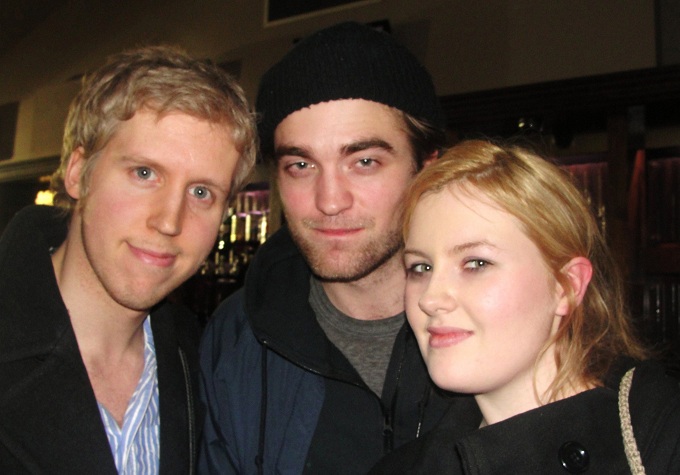 Robert Pattinson and David Cronenberg attended an exclusive preview screening of their new film Cosmopolis in London at the Curzon Mayfair Cinema.  Our own Red Carpet News Team where there to enjoy the show. Here's a full transcript of Robs fascinating post film Q&A where he talks about awkward sex scenes, working with genius Director David Cronenberg & his exprience of the Cannes Film festival….
Rob your character in Cosmopolis is very dark and considerably troubled was it a deliberate decision to move away from things you'd already done?
No not really. I never tried to move away from anything in particular. With Bel Ami I read it after the first Twilight and liked it then. I thought it was kind of funny; it's the only job I've ever done where I've been worried about the audience perception. To go from playing one character who's supposed to be the ideal boyfriend, ten you go to playing a guy who's preying on people. Who's basterdizing people loving him. Then I ended up doing it well after, I felt differently when I'd done like two more Twilight films at the point. With Cosmopolis I just found it… this just seemed really really new it wasn't just good. It had something that I don't think I'd seen before. Also not just in the writing but some of the subject matter, I don't think you're going to see a six minute long prostate exam in any other film anytime soon!
David Cronenberg is such a  unique talent is he a Director you sought out to work with?
David is an adjective. You don't really think about being able to work with adjectives. The thought never really came into my head. It came completely out of the blue and it took me a while to really process it. And still when I saw the final film, I like the movie there's something very foreign about it. Then it gets to Cannes and it's so bizarre! I was thinking at the time that I got offered it that I was oversaturated and I was looking to do ensemble pieces. In this one my character is almost sort of obnoxiously present. He's incessantly speaking and even the way David shot it, the camera was like 8 inches away from my face the whole time. It was not what I thought I was going to end up doing but it was something that was very hard to say no to.
How did you find your character, he seems to be so full of disgust with himself and the world he lives in? He does seem desperately unhappy and increasingly self-destructive.
I don't necessarily know if he's unhappy. I think if the film has any type of comment it's that…. You know I always feel really comfortable saying the film means this or that when I'm by myself, but when I'm sitting here next to David I'm like arrgh! It's about the absurdity of the world. When I first read it I took it as an absurd comedy. Then when people saw the film in Cannes, hardly anyone was laughing and I was like… hey I thought this was funny. It's not so much about trying to destroy yourself I think he thinks that if you look at everything and the world doesn't make sense then you have to start again. It happens again and again and again. To me you don't have to be prophetic to see that it's going to completely fall apart. He just suddenly sees it for the first time and ocne you really see the world it all crumbles.
How does it feel to be in amongst such an amazing cast?
I just spent the whole movie in a perpetual terror. It wasn't like I could just spend the first few weeks getting used to the world. There were new people coming in every day. But at least having the limo remain the same. It was a weird environment to work in. There's no one even behind that camera that you can see. Normally how I try to work is that you try to connect with the eye of the guy who's behind the camera. In this you start having a relationship with a camera, which is just an inanimate object. It's really odd. A lot of the actors who came in said it's not a really nice feeling to begin with. So you had all these talented actors coming in and I felt at least far more comfortable with the environment.
Did the scenes where you were outside the car provide you with some relief from that?
Sort of. I noticed that when I got out of the limo my walk changed. It's not my walk. It's this weird thing, there's this scenes near the end where I'm walking up to an apartment and I watched it the other day and was like "My walk seems really weird". I think there's something about being Canadian, I was so comfortable. I hate that. I read this thing about James Gandolfini that no matter what's happening in a scene he'll always figure out a way to sit down. Clearly for different reasons from why what I wanted to. It is a great thing to sit down if you can figure out some way to sit down. It's so much easier. When I finally did stand up I was like I want to sit down on the floor!
You took the film to Cannes how was that?
It was amazing. I was in Cannes just to promote it and I felt like I was piggybacking a little on the credibility of the festival. I felt like an imposter. To have a film in Cannes much sooner than I ever thought it was amazing yeah.
Your character is looking for thrills, what kind of thrills do you look for in roles?
I really like the idea of people getting frightened of me. I don't quite know what that means but I like the idea of it. I don't know it's so difficult to get anything that is dangerous made. However Comopolis is, it's almost ridiculous that it's a relatively dangerous movie to get made. Everyone's been saying like there's too much talking but I would love to try and do anything which fees fresh and new. It' the only thing that interest me, I don't like repeating myself or other people.
You mentioned the extended prostate exam, the film has quite a few challenging scenes in it, were there any awkward moment on set? How do you cope with being naked in front of your fellow actors and of course your lovely parents here tonight?
Are my parent's here?!  Were they giving speeches? I mean I don't think I've been more afraid in my whole career than I was sitting in the Limo for the first camera test. It wasn't even a scene and I felt like I was going to throw up. I felt like I had so many ideas about how to play it that I just completely overwhelmed myself. Literally up until I said that first line. After that point I was fine, but I couldn't have started at a lower point. But there are certain bits. The prostrate scene we were intending to do completely naked and I remember going to David's trailer saying "I don't know.. I haven't worked out enough". Then I was sitting there and I got all paranoid about it. I didn't care during the actual prostate exam scene because then I could sit up and suck my gut in. The thing sitting on the couch I was worried about. The Emily Hampshire was saying "It looks sweet it looks like you haven't got a belly button" I was like "That's not helping! Not at all".

I like David's comeback afterwards to her when she did her own monologue. She does this whole thing in like one take and she was terrified about it. David told her she was going to replace her whole head anyways and he just cast her for her body. She totally believed him for the rest of the take.

But I don't know, with awkward stuff it's like none of it is awkward if you feel like it's going to be good afterwards. Once you get to a certain point you think that it's going to be good. You just trust and then it doesn't feel awkward. Besides I've done way more awkward stuff in my real life!
Don't forget your parents are here! Thanks so much for talking to us. Cosmopolis opens on June 15th. 
* The above picture was taken one of the last times Russ and Bernadette met Rob out in London. Check out our gallery section for exclusive new pictures of Rob at the Cosmopolis Q&A