Amazing Spider-Man Sequel Gets New Villain Rhino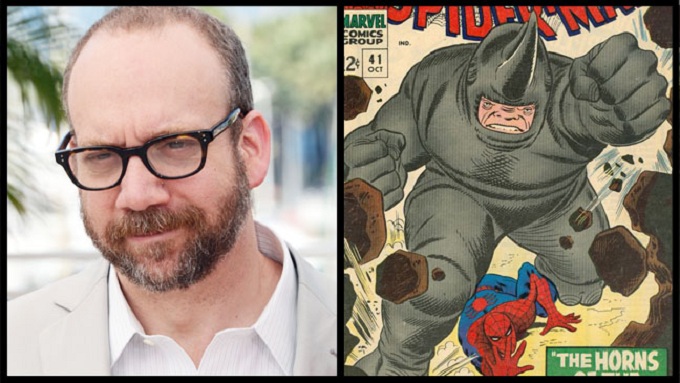 The Amazing Spider-Man sequel continues to add to a growing cast of familiar characters. The latest news is that Sony are in talks with actor Paul Giamatti about the role of Rhino, a hulking muscle-bound villain familiar to fans of the original comicbook and cartoon series.
Andrew Garfield will reprise his role as web slinging hero Peter Parker alongside love interest Emma Stone as Gwen Stacey. Newcomers Shailen Woodley and Dane DeHaan have already been cast as Mary Jane and Harry Osbourne respectively.
Previous rumours had Jamie Foxx linked strongly with the role of lighting wielding villain Electro so Spider-Man may have his hands full with villains and pretty girls this time round.
Albatross and Chalet Girl star Felicity Jones is also in talks to join the cast, perhaps setting up more prominent role in the next sequel. Whilst her character name is being kept under wraps many fans are anticipating she might be playing Felicia Hardy otherwise known as Black Cat.